Caritas Society of St. John's College, Inc.
---
Caritas Society members promote relationships between St. John's College and the larger Annapolis community while raising financial aid funds for St. John's students who cannot meet college expenses. Caritas members and invited guests gather for luncheon meetings featuring various presentations (reservations required). Fundraisers and other special events are open to the public. For more information and to learn about membership, visit the Caritas Society main page.
Purchase reservations or tickets online below, or send checks payable to Caritas Society, 60 College Avenue, Annapolis, MD 21401. For information, leave a voice message at 410-972-4505 or send e-mail to caritassocietysjc(at)gmail.com.
---
Upcoming Events
For your convenience, you may purchase tickets online using a major credit card or PayPal account. Just click the "Add to Cart" button to make your selection(s).
February 11 – Luncheon Meeting and Program. Grant Walker of the USNA Museum will present a talk about their wonderful 'dockyard' and 'prisoner-of-war' ship models. Francis Scott Key Lobby from 11:30 a.m. to 2 p.m. Reservations are required. Tickets: $25.
March 5 - The Capitol Steps returns to St. John's. Known for their special brand of satirical, politically-themed humor, the group will perform in the Francis Scott Key Auditorium at 8 p.m. This Caritas Society fundraiser supports student financial aid. Tickets are $55 in advance, $60 at the door. A reception follows the performance with an opportunity to meet the performers. Click below to purchase your tickets and choose your seats. Or, send checks to Caritas Society before March 1, 60 College Ave, Annapolis, MD 21401 and your tickets will be held at the will-call table prior to the event. For more information: 410-972-4505 or caritassocietysjc(at)gmail.com.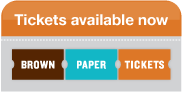 April 14 - Annual Meeting and Luncheon Program. Francis Scott Key Lobby from 11:30 a.m. to 2 p.m. Reservations are required: $25.
---
Make Reservations Here for Luncheons
---
Follow Us on Social Media