Commencement 2020: May 10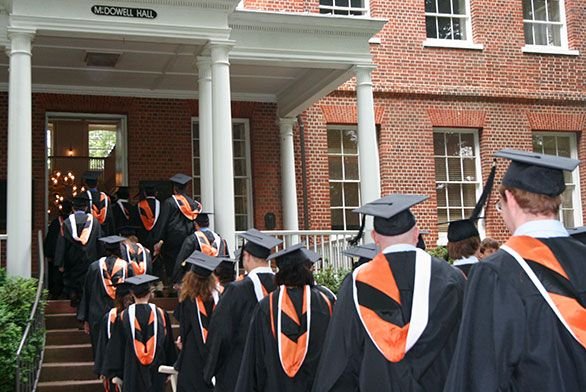 The St. John's College 228th Commencement ceremony for both the undergraduate and graduate Class of 2020 will be held on Sunday, May 10, at 10:30 a.m. This year's speaker will be St. John's tutor Margaret Kirby.
The reception will be held in the Iglehart Gym immediately following the ceremony. Students should check their email for additional information.
Commencement 2019
The ceremony was held in the Francis Scott Key Auditorium due to rain. The speaker for the Class of 2019 was St. John's tutor Robert Abbott. (His speech may be found in the SJC Digital Archives.)