Annapolis Orientation and Convocation Fall 2020
To the Class of 2024 and the newest members of the Graduate Institute:
We are excited to formally welcome you into the St. John's College community! The orientation schedule below is designed for all new students, both undergraduate and graduate, and their families. It will provide you with a thorough introduction to the life of the college and the departments that will support you throughout your time at St. John's.
Convocation is the official beginning of a St. John's College career, and where new students are welcomed into the college by the president, dean, and associate dean at the start of the fall semester.
Some traditions, such as the signing of the College Register, must wait until we can all gather in person again. However, even amid many considerable challenges, our Polity will join together and celebrate your entrance into our community as Johnnies.
Wednesday, August 26, 2020 at 11 a.m. via YouTube Live.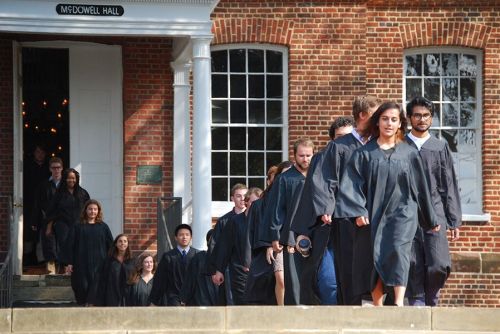 Order of Exercises
President Pano Kanelos: Welcome Remarks
Dean Joseph Macfarland: Presentation of the Class of 2024
Associate Dean Emily Langston: Presentation of the newest members of the Graduate Institute
President Pano Kanelos: The President's Address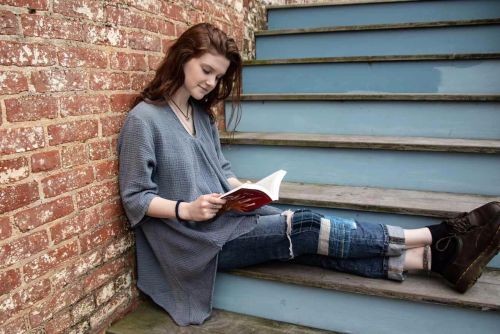 Orientation Schedule for August 23–September 5
All orientation sessions are required for all new students and will be held on Zoom. Zoom links are sited below and will also be emailed in advance of the sessions which will be held in ET. This schedule is subject to change.
Wednesday, August 26
11 a.m.–1 p.m.
The College President welcomes new students and families into the college community.
Residential Community Meetings
2 p.m.–3 p.m. | Panelists: RAs with be setting up their own Teams meetings
Although not residing on campus right now, each of you has been assigned to a dorm room and has a Resident Advisor. In this session you will gather together with your Resident Advisor and Hall Mates to learn about social and communal activities, where to receive help and support, how to stay connected, etc.
3:30–4:30 p.m. | Panelists: Macfarland, Instruction Committee, Student Instruction Committee:
Pano Kanelos
Joe Macfarland
Matt Caswell
Margaret Kirby
Brendon Lasell
Paul Ludwig
Suzy Paalman
Eric Salem
Sofia Cote
Joe Cunningham
Sofia Martin
Meet with the dean and members of the Instruction Committee to discuss the Program of Instruction. The Instruction Committee is a group of tutors responsible for the academic program you are about to enter, and this is an opportunity to ask them questions about the intellectual life of the college. You will learn about why we do what we do and about the various parts of the program.
8–9:30 p.m. | Panelists: Munsey
Waltz Committee archon Liam Twomey will be continuing the tradition of teaching an introductory swing dance lesson to our new freshmen over zoom. Follow the below zoom link to join us.
Thursday, August 27
9–9:45 a.m. | Panelists: Macfarland, Dugan
The dean and the Assistant Dean will discuss academic support, academic policies and life inside the classroom.
10–10:45 a.m. | Panelists: Waters, Krueger, Munsey
Meet with the Director of Student Services, Director of Athletics and Community Facilitator to learn about life and activities outside the classroom.
11–11:45 a.m. | Panelists: Cole Jaeschke
One of our college counselors will go over stress management skills and outline things you can do to stay connected to and supported by your new community.
1–1:45 p.m. | Panelists: Lico
Our Executive Director of Campus Wellness will provide information about support services available from the Health Center and will discuss Title IX.
Technology @ SJC
2–2:45 p.m. | Panelists: Gorgulu
Learn from our ITS how to optimize your experiences in the classroom and the community with the help of technology.
First Seminar
8 p.m.
Your tutors will be sending you the link to your specific seminar session.
Friday, August 28
The Intramural Program
4 p.m. | Panelists: Individual Captains will be hosting their own meetings. Krueger, Lancaster will organize
Intramural Captains will introduce you to the fun and exciting world of intramurals at the college.
8 p.m.
Following tradition, the dean will deliver the opening lecture of the academic year. Mr. Joseph Macfarland will deliver the Christopher B. Nelson lecture via YouTube entitled "Our Polity."
9 p.m.
Saturday, August 29
11 a.m.–noon | Panelists: RAs
Hear from all of the Resident Advisors about ways to engage fully in the classroom, how to keep up with your readings, why your Core Group can be important, etc.
1 p.m. | Panelist: Munsey
Whether you already have a few hobbies you want to continue pursuing or are looking to explore something new, the All-College Fair will have something for everyone.
Sunday, August, 30
All-College Movie Extravaganza
7–9 p.m. | Panelists: Munsey
Choose from 4 different films to watch with your virtual roommate, hall mates, classmates and college mates.
Tuesday, September 1
Library Orientation
4–5 p.m. | Panelists: Dixon, Sabolcik
Learn how to access the extensive library services and resources that will support your academic journey here at the college.
Wednesday, September 2
4–5 p.m. | Panelists: Dunn, Cady, Student Aide
Explore internships, scholarships, graduate programs and more from our Director of Career Services.
Saturday, September 5
Special Seminar
10:30 a.m.–noon | Panelist: TBD
More details to follow.