Johnnie Family Weekend
October 23–25, 2020
Join us virtually for Johnnie Family Weekend, October 23–25. This is your best opportunity to get a taste of the life and work in which your Johnnie is engaged. Through online panels and virtual conversations with various staff and faculty—including a special seminar for family and friends—you will get a sense of the vitality and richness of the St. John's experience. We hope you can join us.
Registration is now closed.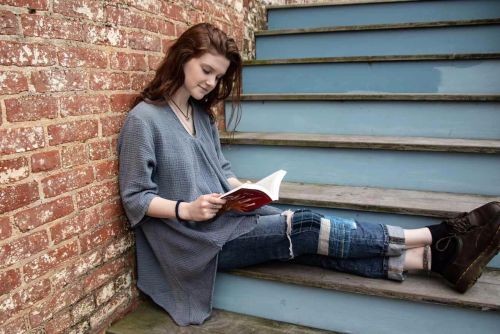 Schedule for October 23–25
Main Registration is required to participate in Johnnie Family Weekend.
All sessions will be held on Zoom. Zoom links listed below will also be emailed in advance of the sessions. This schedule is subject to change.
Friday, October 23
5 p.m. ET/3 p.m. MT
*Live event
Webinar ID: 829 1981 7727
Passcode: 102234
This is our kick-off event for Johnnie Family Weekend! Join us for a special virtual welcome hosted by Richard Lincer, our St. John's College board member and a past parent.
6:30 p.m. ET/4:30 p.m. MT
*Live event
Webinar ID: 955 0574 4417
"The Grammar of Eden: A Reading of Genesis 1—3"
Speaker: Tutor Erika Martinez, St. John's College Santa Fe
This special Friday night lecture is part of the Santa Fe Dean's Lecture and Concert Series.
Saturday, October 24
11 a.m. ET/9 a.m. MT
*Live event
Webinar ID: 824 3620 2583
Passcode: 648756
Join us for a live panel with Presidents Mark Roosevelt and Pano Kanelos and Deans Macfarland and Sterling on lessons learned so far during the online fall semester. Q&A session to follow.
Afternoon Seminar on William Wordsworth's Tintern Abbey
1 p.m. ET/11 a.m. MT
*Live event; registration required
A copy of Tintern Abbey is available online.
Registered participants for Wordsworth's Tintern Abbey will receive a separate communication regarding their seminar log-in, assigned tutor, and other details prior to the weekend.
3 p.m. ET/1 p.m. MT
*Live event
Webinar ID: 822 0425 5108
Passcode: 065197
Learn about continuing education offerings at St. John's College. Panelists will discuss the Graduate Institute, Summer Classics, and community programming.
5 p.m. ET/3 p.m. MT
*Live event
Webinar ID: 860 1761 3617
Passcode: 480723
An introduction to meditation techniques hosted by Student Support Coordinator Nanette Phillips, a certified yoga and mindfulness instructor.
Johnnie Dinner, Wine, and a Movie/Music Night
*See a list of recipes, Johnnie wines, and Johnnie-centric films and music
Make it a Johnnie dinner, wine, and a movie/music night! Download a list of our favorite recipes from Santa Fe and Annapolis, and try preparing them at home. Relax with a Johnnie-centric film or music, either made by or selected for Johnnies. And learn about Johnnie alumni who have gone on to become winemakers!
Sunday, October 25
Morning Yoga Class
*Prerecorded event
Move, breathe, and stretch. Join Santa Fe yogi Annie Mullins as she takes you through two beginner's yoga sessions on the grassy knoll of St. John's College, Santa Fe. Two classes are available, a shorter practice of 10 minutes and a longer session of 40 minutes.
Yoga with Annie: A Short Yoga Flow
Yoga with Annie: Flow on the Grassy Knoll
1:30 p.m. ET/11:30 a.m. MT
*Live event
Webinar ID: 881 2553 3199
Passcode: 629228
Learn how the Career Services Office is your partner in preparing your Johnnie for life after graduation. Jobs? Internships? Finding a direction? They can help with it all. And it's never too early to start.
1:30 p.m. ET/11:30 a.m. MT
*Live Event
Webinar ID: 848 6460 2983
Passcode: 086290
Learn how the Office of Personal and Professional Development (OPPD) is your partner in preparing your Johnnie for life after graduation. Jobs? Internships? Finding a direction? They can help with it all. And it's never too early to start.
3 p.m. ET/1 p.m. MT
*Live event
Webinar ID: 867 2013 8512
Passcode: 540580
Join us for our last panel of the weekend—an informational panel with our Annapolis and Santa Fe assistant deans, along with our executive directors of campus health & wellness.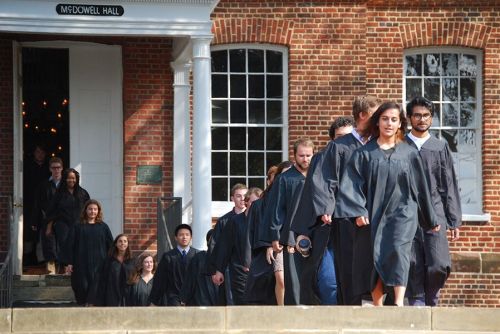 Resources for Registered Participants
All panels and seminars will be taking place using the Zoom platform, so please download Zoom prior to joining Johnnie Family Weekend to ensure a smooth experience.
If you are registered for the Saturday, October 24 seminar on Wordsworth's Tintern Abbey, you are invited to read this introduction to the seminar method: Learning Through Conversation.
Online St. John's College seminars are in their essence conducted in the same format as an in-person seminar, so please know that although we acknowledge that this document speaks to the in-person format, it is still useful for an online seminar.
The Zoom Guide for Participants contains some technical instructions as well as helpful hints for participating in our St. John's College panels and seminars hosted on the Zoom platform.
For questions, please contact familyweekend(at)sjc.edu.
Make it a Johnnie Night!
Some suggestions for creating a Johnnie night to celebrate your Johnnie.
SANTA FE CUISINE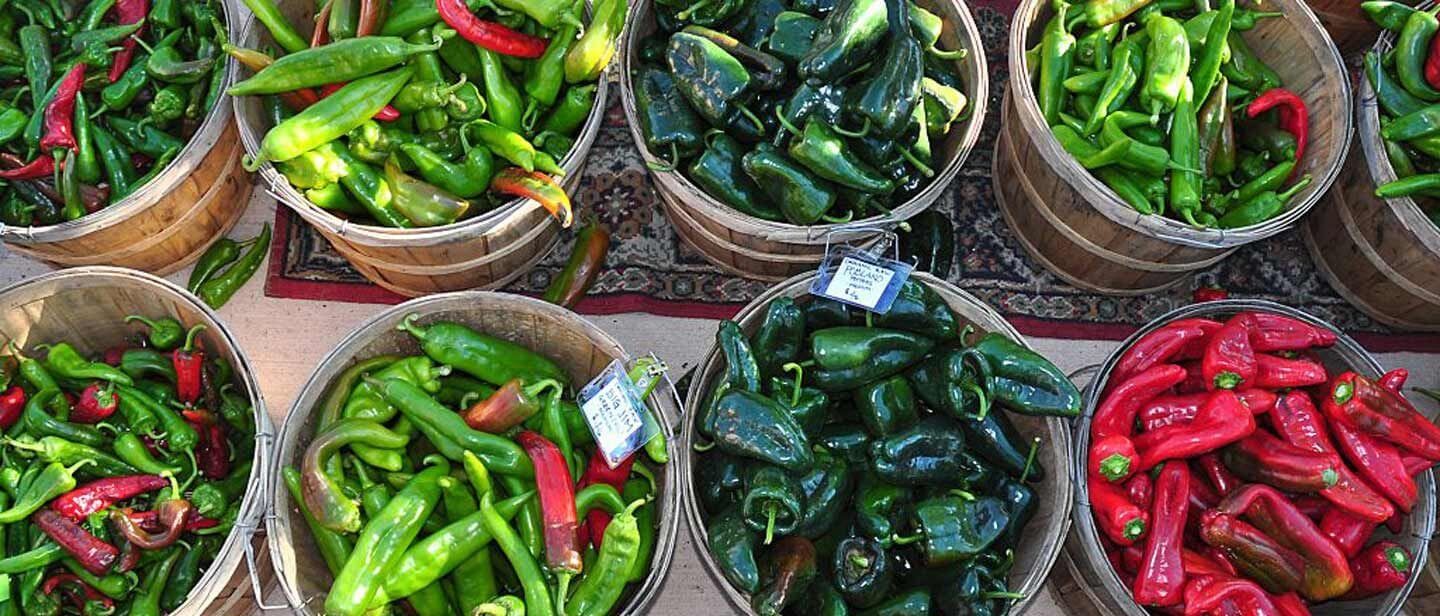 Ask any Santa Fean what their favorite season is, and most will tell you fall—the chile-roasting season. From mid-August to early October, a distinctive smoky aroma wafts through the air, from the chile-roasting machines set up at the farmers' market in the Railyard to the grocery stores all around town. Whether you favor green, red, or both (aka Christmas, as the locals call it), there are a multitude of local eateries in Santa Fe that will satisfy your every craving.
Local family-owned restaurants have been creating popular fare for decades, blending the influences of Pueblo, Spanish, and Mexican dishes.
To create your own New Mexican cuisine from home, we are sharing an instructive pre-recorded cooking demonstration from The Santa Fe School of Cooking, which is celebrating its 30th year. View the online tutorial­—including a recipe—to learn how to make a traditional green chile and chicos stew, one of New Mexico's best-loved comfort foods. Enjoy!
VISIT THE SANTA FE SCHOOL OF COOKING
Santa Fe Favorites
La Choza and its sister restaurant, The Shed, are popular Santa Fe eateries, creating delicious, Northern New Mexican cuisine for its chile-loving patrons.
Located in the old adobe headquarters of the turn-of-the-century Mercer Ranch, La Choza's warm, friendly atmosphere, authentic dishes, great margaritas, and colorful decor welcome those who need to get their red and green chile fix.
The Shed is world renowned for its red chile enchiladas and other blue corn specialties, as well as tempting desserts and, of course, margaritas!
ANNAPOLIS CUISINE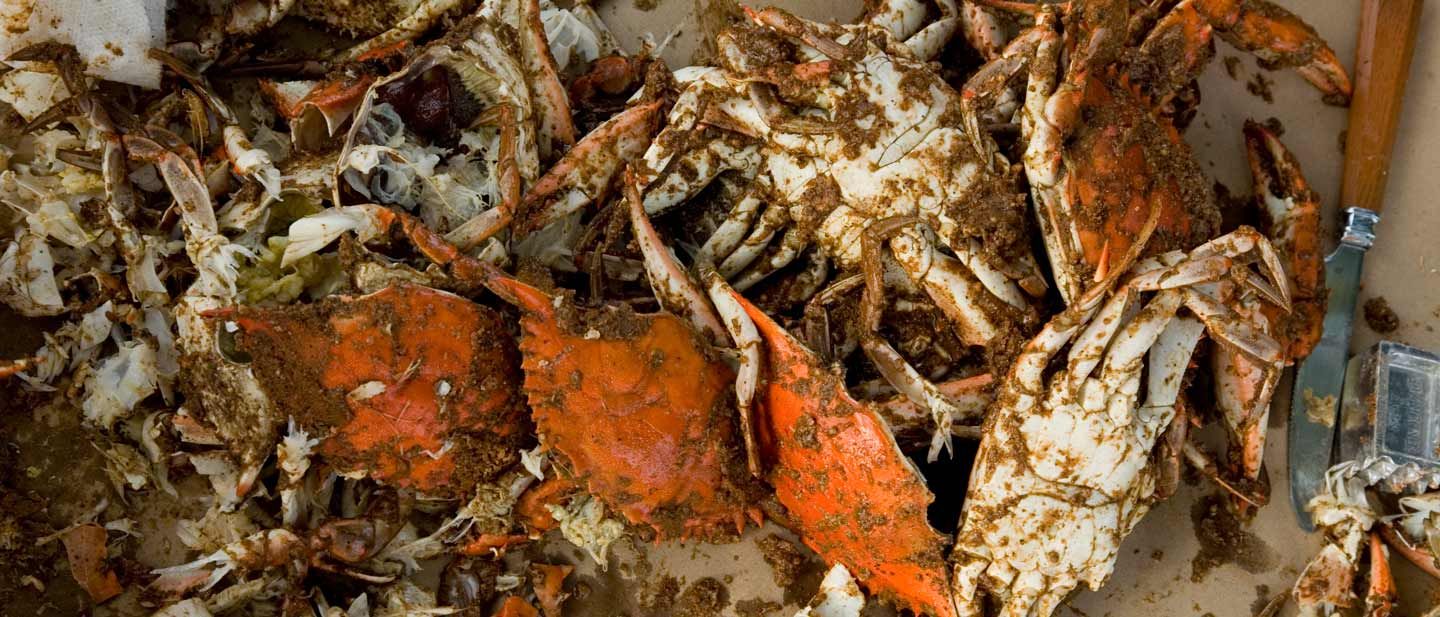 When you think of Maryland, you think of CRABS! This local favorite works its way into many dishes of the region. From soups and salads to cakes and pretzels, Maryland Blue Crab is used as often as possible—with no complaints from diners. While many have their personal favorite ways to create these dishes, we've included two recipes from tried and true sources that are sure to delight. Bon appétit!
MARYLAND CRAB CAKES CREAM OF CRAB SOUP
JOHNNIE WINEMAKERS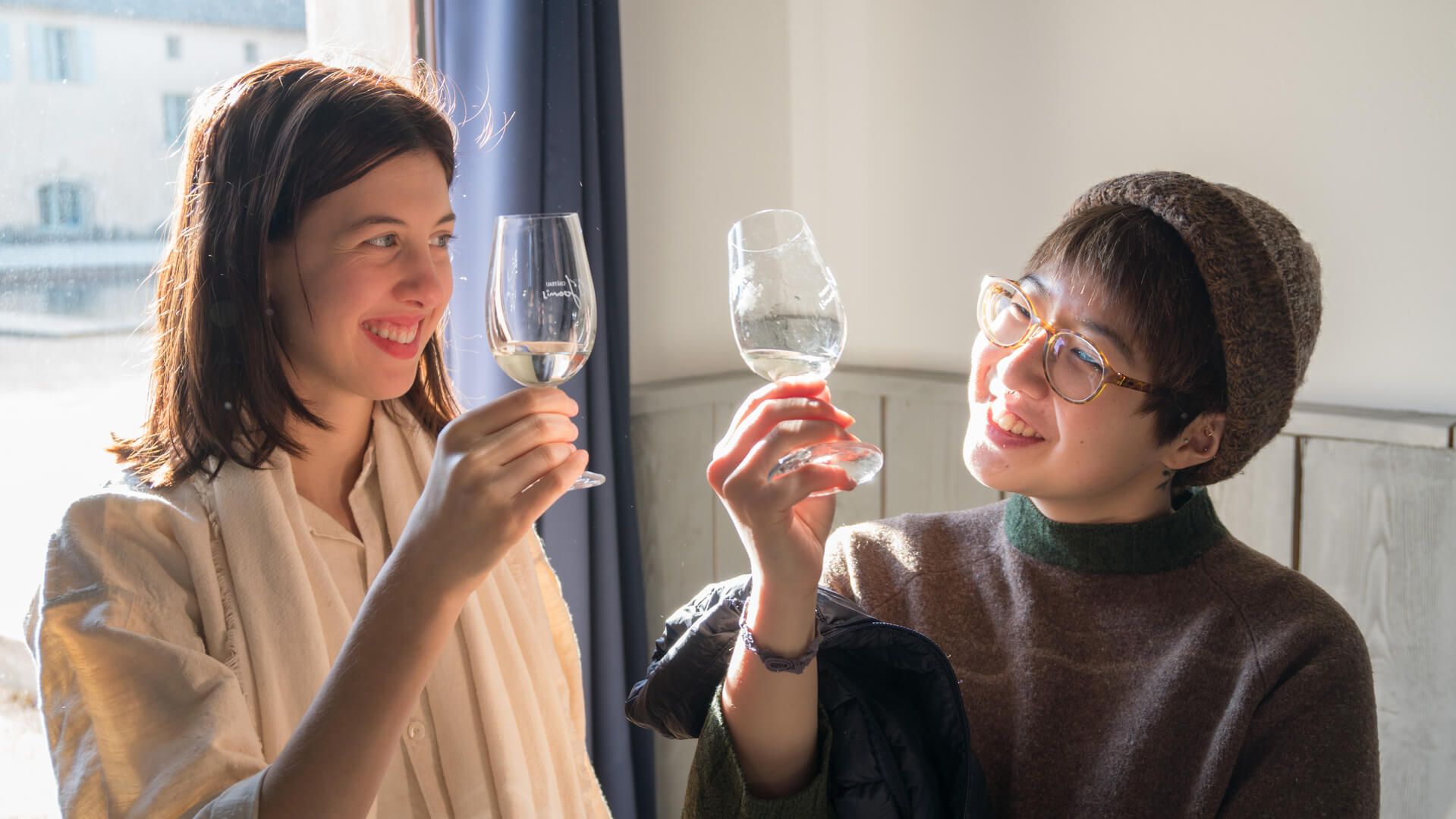 JOHNNIE MOVIES
Jeremy Leven (A64)
Writer and producer
Girl on a Bicycle (2013)
My Sister's Keeper (2009)
The Notebook (2004)
Alex & Emma (2003)
The Legend of Bagger Vance (2000)
Don Juan DeMarco (1994)
Playing for Keeps (1986)
Lee David Zlotoff (A74)
Writer and producer
The Spitfire Grill (1996)
McGyver (television) (1985–1992)
Michael Elias (A62)
Actor, writer, producer, and director
The Jerk (1979)
The Frisco Kid (1979)
Head of the Class (television) (1986–1991)
JOHNNIE MUSIC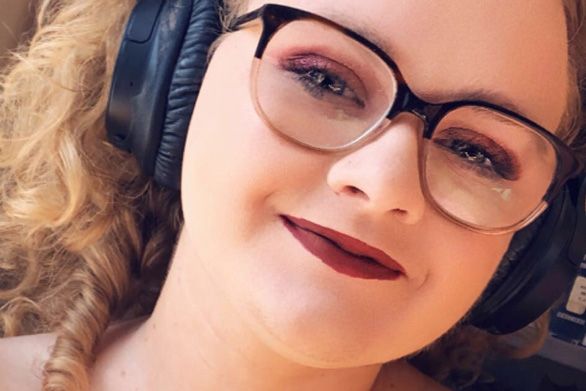 Ahmet Ertegun (A44)
July 3, 1923–December 14, 2006
Turkish-American businessman, songwriter, and philanthropist
Co-founded Atlantic Records in September 1947
Served as the president of Atlantic Records
Established the Rock and Roll Hall of Fame Foundation in 1983
Discovered and championed many leading rhythm and blues and rock musicians, including: Ben E. King, Solomon Burke, Otis Redding, Sam and Dave, Percy Sledge, Aretha Franklin and Wilson Pickett, Led Zepplin, Rolling Stones, Crosby, Stills, Nash and Young, Bette Midler, Abba, Bee Gees, Bobby Darin, Ray Charles, INXS
Wrote classic songs under the name A. Nugetre (Ertegun backwards), including: "Chains of Love" performed by Pat Boone and "Mess Around" by Ray Charles
Described as "one of the most significant figures in the modern recording industry."
Atlantic Records contemporary artists include: Alt-J, Bruno Mars, Cardi B, Charlie Puth, Coldplay, Danny Ocean, Death Cab for Cutie, Ed Sheeran, Janelle Monae, Kelly Clarkson, Lizzo, Max Frost, Miike Snow, Sia, Vance Joy, Weezer
Established a scholarship endowment for Turkish students at St. John's College.
Jac Holzman (Class of 1952)
Born September 15, 1931
American businessman, best known as the founder, chief executive officer, and head of Elektra Records and Nonesuch Records
Inducted into the Rock and Roll Hall of Fame in 2011
Founded Elektra Records in his St. John's College dorm room in 1950 and Nonesuch Records in 1964
Signed such acts as The Doors, Queen, Love, Josh White, Carly Simon, The Stooges, MC5, Harry Chapin, and Bread
Elektra Records contemporary artists include: Anderson East, Brandi Carlile, Fitz and the Tantrums, Kaleo, Young the Giant
How to Use Zoom
Helpful tips for joining our live panels, seminars, and prerecorded events.
This guide provides helpful tips for participants who will be joining us for our weekend of programming, from live panels to our Saturday, October 24 Tintern Abbey seminars.
We have three types of online activities:
Live Panels, using the Zoom Webinar format
Seminars, using the Zoom meeting format
Prerecorded or prepared content that includes Johnnie-centric activities, like yoga, that you can access prior to and during the weekend on your own time. Please see the Schedule of Events above for more information. All activity links will be accessible a few days before the official weekend starts.
Joining a Webinar
Device Usage and Downloading the Zoom Application
All live panels will be using the Zoom Webinar format. You can simply download Zoom to your computer in advance. For the best experience, we highly encourage you to use a desktop computer or laptop, although you may also access our panels on a smart phone (please download the Zoom app from the App store in advance).
As an attendee of a webinar, you will have view-only status, meaning you will be able to see and hear the panelists, but will not have the ability to interact with other audience members. In addition, in a webinar, panelists will not be able to see your face on video.
During our live panels, you will be able to ask questions to panelists by submitting questions using the Q&A button on the bottom toolbar. We will try our best to get to each and every question as time allows.
Joining a Seminar
Device Usage and Downloading the Zoom application
The recommended way to join a seminar is by desktop computer or laptop. The larger the screen, the more of the class you can see at one time. If you are planning on joining the meeting via your laptop or computer at home, you can simply download Zoom to your computer in advance.
Please sign in using one device only. For example, do not sign in through both your laptop AND your cell phone at the same time as there will be feedback.
Using a smart phone to attend the seminar is discouraged, due to the small screen size which makes seeing class members difficult and due to possible cell data usage. If you are planning on calling into the meeting via your smartphone, please download the Zoom app in advance.
Please do not use a remote connection (VPN) to sign into Zoom through a remote computer, as audio feedback and delays will occur. A remote access connection might be something you use to access your work network, so make sure you are accessing directly from your device to the internet. If you don't know the term VPN, you are likely not using VPN and these instructions do not apply to your situation.
If there are other people in your home using internet-connected devices at the same time as your seminar, you might find that your connection will become unstable. If at all possible, plug your device directly into your home modem with an ethernet cable to ensure you have maximum connection speed.
Meeting ID and Password
You will need to enter the Meeting ID and password to join your Zoom call, so make sure you have that on hand before you click to join. All seminar participants will be sent their unique zoom link and details the week of October 19, so please look out for an email prior to the event.
The easiest way to join the meeting is to click on the emailed link and copy paste the password, but it is good to familiarize yourself with the location of the actual Meeting ID and password in case you need to enter them manually.
Once you are logged in to your seminar, be sure to click on Gallery View in the top right corner of your screen, to view all participants.
Mute/Unmute
Once the seminar begins you likely will be asked to mute your device. This procedure is in no way intended to prevent you from speaking, but instead to avoid a cacophony of background noises intruding into your conversation. When you want to speak, simply unmute yourself by clicking on the "unmute" button on the bottom left of your screen.
Classroom specific guidelines
St. John's seminars translate remarkably well to an online environment. Our most important tasks—reading the texts, having an open mind and heart, and listening to each other—work just fine over Zoom. Perhaps it takes a bit more work to ensure that you aren't accidentally cutting someone off when they are trying to speak. If you do find yourself trying to speak at the same time as someone else, offer to let that person speak first and then you can speak immediately afterwards. Graciousness in conversation is alive and well in our Zoom seminars!
Beyond those words of advice, find a quiet, comfortable corner in your home to set up your classroom. Use headphones with a microphone if there are other people around. Keep your video screen turned on, so that people can see you and your facial expressions. It makes the conversation come alive.
Thank you for your attention to these items; we hope you have an enjoyable virtual weekend!
Learning through Conversation at St. John's College
If you have not participated in classroom events at St. John's, or even if you have, a few words of introduction may be helpful.
The Conversation
The style of teaching and learning at St. John's is often described as conversational. The conversation is cooperative and respectful, not competitive. Discussion is meant to pursue questions that are of general interest to the participants. We also speak of what we do as learning together through shared inquiry. We strive to build something together that is not the exclusive property of anyone at the table. Participants both teach and learn from one another.
Classes typically begin with an opening question from the tutor (as all our faculty members are called). Often the opening question will set the direction for the entire conversation, but not always.
Participants enter the conversations freely and as the spirit moves them. The success of our classes depends almost entirely on what participants bring to the table. Contributions can be of many kinds: some will address the question directly; others will offer adjustments to the suggestions of their fellow participants. Sometimes it is useful to reformulate a question on the table or to ask for a clarification of someone's point. At times it is appropriate to bring the conversation back to the text under discussion.
Since all the views presented are assumed to be under construction, it is good to speak up when an idea is just beginning to take shape and not wait until it is fully worked out. Our work is concerned more with exploring interpretations than defending or attacking them.
The Books
Readings are assigned for each of our class sessions. Our working assumptions are that the reading has something to teach us and that participants have read the text thoroughly. This usually means carefully reading the material at least twice. What, precisely, we are to learn from the book is discovered by the participants and the tutor working together. Participants pursue their own questions and their own ways of reading the books. We ask only that comments, observations, and questions return to the text for support and clarification. This commitment to the centrality of the text helps give the conversation shape and keeps it from becoming diffuse or deteriorating into merely personal reflection.
The Tutor
The tutor's work is to assist with the learning of others while continuing to learn themselves. They neither lecture nor do they merely facilitate conversations. They guide the conversation, sometimes steering it in a particular direction, sometimes listening and letting it take its own course, and occasionally, steering it around an unpromising detour.
The Classes
Classes are of two basic types, seminars and tutorials. For seminars, the reading assignments are usually longer and the conversation addresses more sweeping issues. Seminars are either co-led by two tutors or led by one tutor. Tutorials tend to treat shorter reading assignments with more attention to detail and the careful unfolding of an argument. In tutorials, the conversation tends to be more highly structured by the tutor.
Rules
Of course, there are no firm rules. A few suggestions about accepted classroom manners, however, may be in order:
Participants need not raise a hand or be recognized by the tutor to speak. Jump right in at the end of someone else's statement. It takes some practice to figure out just when to do this and how to do it gracefully.
Each person will not speak for the same amount of time, but it is important that everyone contribute something.
Succinct comments are more effective than protracted diatribes. Speak briefly. Make it easy for others to build on your ideas.
Listening is at least as important as speaking. Connecting ideas makes for interesting conversation.
Asking questions is an important form of participation.
Challenging the ideas of others or offering modifications of them is perfectly in order as long as it is done respectfully and in the service of seeking truth. Our conversation is not a debate. Participants are not trying to win something or beat someone.
As much as possible, participants refer only to books the group has read together. Trumping the conversation with a reference to a recent scholarly article, a fair tactic in graduate schools, is considered bad form.
Even in serious conversation—especially in serious conversation—a sense of humor is a wonderful thing.
Written by Stephen R. Van Luchene (November 2015)