Celebrating Black History Month
February 13, 2017 | By Tim Pratt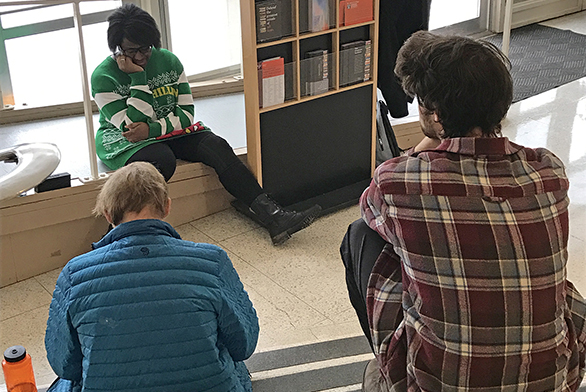 As students gather outside of the Thorpe Room at St. John's College in Santa Fe, the words of some of the country's most prominent African-American figures ring out.
Frederick Douglass. Marcus Garvey. Viola Davis.
Nearby, Johnnies listen intently as the speeches and lectures are played aloud.
The lunchtime gatherings, scheduled every Monday and Friday throughout February, are part of a series of Black History Month events organized by students on the college's Santa Fe and Annapolis campuses.
"I hope that people value this time to reflect," says junior Bryanna Briley, organizer of the Santa Fe speech and lecture series. "I hope people leave and continue to think about why (Black History Month) is important, and clarify an answer for themselves."
In Annapolis, freshman Tyana Dixon shares a similar view when talking about a Black History Month event scheduled for February 26. Both Johnnies hope their classmates take advantage of the opportunities to examine history and culture, to think about current events, and to examine their roles on campus and in the community as a whole.
"I think it's really easy, because we're in school and there's a lot going on, to almost forget about what's going on in the real world," Dixon says. "It's nice to remind ourselves that there are issues outside of here, issues outside of school, that affect us."
The Black Student Union in Annapolis is holding meetings every week in February, up from the biweekly schedule the group normally follows. The group also gathered in the Mitchell Gallery recently to view the Ruth Starr Rose art exhibit, which focused on African-American life in rural Maryland during the early- to mid-20th century.
The Black Student Union's main event, dubbed "Harlem Night," is scheduled for February 26 in the Great Hall. There will be dance numbers, spoken word pieces and jazz performances.
"We want it to really be an experience of the culture, not just a lecture," Dixon says. "I want (those who attend) to take away from this that they've experienced a different world and can be a part of that world and really connect with it."
The event is scheduled from 6 to 8 p.m. Reservations are being accepted for the 60 available seats. However, people also will be able to view the performances from the balcony. Refreshments will be available.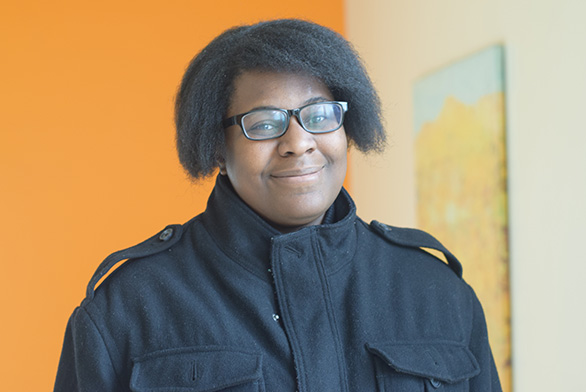 In Santa Fe, Briley has a roster of speeches and lectures she will continue to play for the lunchtime series. They follow a speech by Dr. Martin Luther King Jr. that was played on Martin Luther King Jr. Day in January, which attracted students and faculty.
"I walked away from this experience feeling proud that I had facilitated a moment for 20 people to think about MLK, and because of this feeling I wanted to do something similar for (Black History Month) …" Briley says.
Briley says she hopes to get more students involved in future events, to have Johnnie Community Board members read prominent speeches or lectures, and to bring in community members to read or discuss issues. In the meantime, she is continuing to concentrate on the lunchtime speeches and lectures.
"Several attendees tell me, after the speech has stopped playing, 'Thank you for doing this,'" she says. "But I haven't really done anything except for try to make a space for an honest, albeit momentary, confrontation with the world we are all a part of."
For more information on the Black History Month events at St. John's in Santa Fe, visit facebook.com/SJCJCB.
To learn more about the Harlem Night event or the Black Student Union in Annapolis, contact Dixon via email.