Santa Fe Orientation and Convocation Fall 2021
Freshmen, Sophomores, Transfer/Readmits, and Graduate Students
We are pleased to welcome all of our Johnnies, old and new, to our beloved community. We are thrilled to be reuniting in Santa Fe this fall and are planning a full schedule of events and activities for everyone!
As plans and schedules are finalized, we will update this page, so check back often. In the meantime, please find important information and links below as you plan for your arrival in Santa Fe.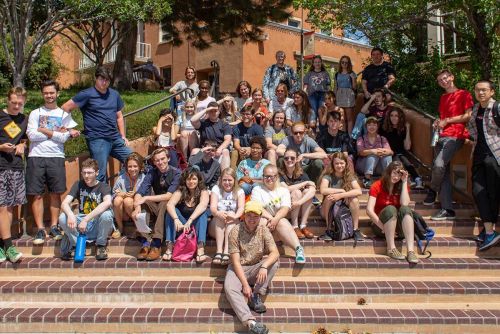 Housing & Orientation Details
New Freshmen
Find answers to frequently asked questions on the Santa Fe Admitted Student Page.
Move-in/Housing
Housing assignments will be emailed to your SJC email on July 15.
When arriving on campus, check in at the ESL portal (click here for a campus map).
Freshmen, Sophomores, and Transfer/Readmits: Sunday, August 22
Participants in the Pritzker Promise Bridge Program will arrive on campus August 16. More information will be emailed to you.
Juniors and Seniors: Wednesday, August 25, 8 a.m.–5 p.m.
Graduate Students: Wednesday, August 25, 8 a.m.–5 p.m.
Orientation
Orientation will provide you with a thorough introduction to the life of the college and the departments that will support you throughout your time at St. John's. Below are important dates for planning purposes. All orientation sessions are required unless otherwise stated. Please click on your schedule below. Schedules are subject to change. The most up to date schedule will be provided in your welcome packet.
Freshmen, Sophomores, and Transfer/Readmits: Monday, August 23–Saturday, August 28
Graduate Students: Wednesday, August 25–Saturday, August 28
Families of Freshmen (Virtual Orientation): Thursday, August 26–Friday, August 27
Convocation
This ceremony is a long-standing tradition at the college and serves as the formal induction into the St. John's community. Based on current Department of Education COVID-19 guidelines, families and friends are invited to watch this year's live-streamed ceremony from the comfort of their own home.
Thursday, August 26 at 10:30 a.m. Rehearsal at 9:30 a.m., SAC Soccer Field
Freshmen, Sophomores, Graduate Students
Special welcome to our transfer students and readmits
Watch the livestream of the 2021 Convocation
of St. John's College, Santa Fe via YouTube
Travel/Visitor's Guide: As you make your travel plans, we have created this useful Santa Fe Visitor Guide.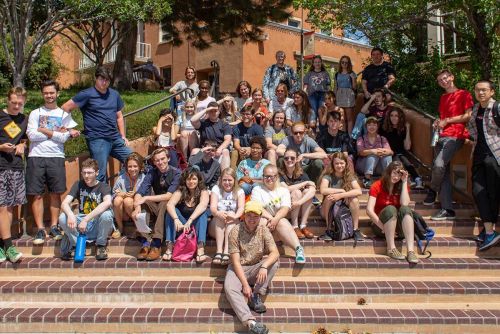 Fall New Student and Family Orientation FAQ
1. When is orientation?
Orientation is Sunday, August 22 through Saturday, August 28 for freshmen, sophomores, and transfer/readmitted Students.
Graduate student orientation/low residency is Wednesday, August 25 through Saturday, August 28.
All sessions are required unless otherwise stated. Some sessions cater to a particular audience, so be sure to read the session description.
2. Who is required to attend orientation?
All new first-time students, transfer students, and returning students who did not attend Fall/Winter 2019–21.
3. What platform will be used for orientation?
Orientation sessions for students will be in person. Family members will be attending a two-day virtual orientation that requires registration.
4. Where can I find the Zoom links?
All Zoom registration links will be hyperlinked in the family orientation schedule.
5. What is Convocation, who should attend, and where can I find the link?
Convocation is your formal entry into St. John's College, and it is attended by the faculty, staff, and student body. Families are invited to view this ceremony virtually as each student is officially inducted into the college. The link to view convocation will be on the orientation website.
6. Where Can I Find The Orientation Schedule?
You can find the schedule in your SJC inbox and on the orientation website. You can also download the schedule from the website, but all students should be aware that the printed copy provided at move-in will be the most up-to-date version and should reference it for all of their sessions.
7. What Time Zone Will The Orientation Sessions Be Scheduled?
All orientation sessions are scheduled in Mountain Time. We encourage all students and families to plan accordingly.
8. What If I Have Never Been to Campus Before? When Am I Able to Visit?
Students and family members will have the opportunity to tour campus on move-in day. Students will also be part of a circuit tour or scavenger hunt (depending on their grade level) to get more acquainted with our campus.
9. What Technology Is Required To Participate In Orientation?
Technology is not required for orientation but will be helpful to have at your Technology at SJC session and for the sophomore class scavenger hunt.
10. Can my family join me for move-in/how many people can join me for move-in?
There are no restrictions for how many people can move you in.
11. Will I have to wear a mask?
Masks are required to be worn while indoors and not consuming food/beverages.
*Note: as our COVID-19 policies shift, we will update our FAQs to reflect it.
12. Does my family have to be gone by the end of move-in day?
Family members are welcome to help their student move in throughout the day and enjoy Santa Fe. Programming for family members will begin with the online convocation on Thursday, with all family sessions being offered virtually. Programming for students begins Sunday evening, August 22, with a welcome dinner with Student Life.
13. What are your COVID-19 protocols?
Information on our current COVID protocols can be found by clicking here.