At St. John's College, students are not passive vessels, waiting to be filled with ready-made facts. They are active participants in an epic adventure: the enduring pursuit of truth and meaning, beauty and purpose that began with humankind's first stirrings of wonder. In this cross-cultural, multi-generational marathon, intellectual freedom awaits– and each finish line is a new beginning.
The Freeing Minds campaign is designed to remove the barriers to this journey by giving more students access to a St. John's education. In taking up that mission, we now find ourselves in a different kind of quest, one set against the backdrop of a global crisis that imposes new obstacles between St. John's and future students. The finish line of this race is one we must cross together.
The torch is lit. The race has begun…
For current high school seniors whose lives have been held in suspension, it is a race against fear and uncertainty, against the temptation to pursue college as a lone endeavor, divorced from community.
The parents of these students are in a race of their own—a grueling effort to outrun economic circumstances that force them to reassess their ability to pay for a liberal arts education.
St. John's is in a race against time and competition, as we seek to share a message that high school seniors need to hear: St. John's is uniquely meant for days like these. We will help you find your way here.
For those of us who value the St. John's experience, we are in a race to fulfill that promise to the future St. John's College Class of 2025:
We will help you find your way here. We will not let you lose this race.
Who is the St. John's College Class of 2025?
The future Class of 2025 consists of today's high school seniors, who are making their college decisions against a backdrop that is unlike anything in recent memory.
They are making key decisions in a locus of anxiety.
For high school seniors who are set on going to college, this is already a difficult and undeniably pivotal year, filled with college applications, campus visits, and tremendous pressure. The constraints of near or total lockdowns are now multiplying those pressures, leaving seniors to make some of the most important decisions of their lives in a swirl of uncertainty, with the threat of new outbreaks hanging over their choices.
More students are reporting that they are hesitant to leave home, uncomfortable with the health risks associated with living in close quarters, but not entirely comfortable with the prospect of a fully online experience. In short, they are more confused about their choices than ever.
One out of five recent high school graduates has considered postponing college.
They are financially vulnerable.
In an era of widening economic disparities, the global pandemic is taking an exacting—and exhausting—toll on those families who are least able to endure it. Even before the pandemic struck, demographic statistics were painting a grim picture. We are entering a period in which the population of college-age students will shrink, but the percentage of students with dire financial need will rise. In 2019 we took the bold step of lowering our tuition by one-third, yet the majority of current St. John's students still require financial assistance. With job losses mounting for the lowest-income families, the Class of 2025 will almost certainly experience a similar or even greater level of need.
More than a third of families have tapped into college funds to cover basic household expenses.
Many will be the first in their families to attend college.
With their wide variety of cultural backgrounds, first-generation students bring to St. John's a tantalizing freshness of perspective, but they also struggle with the challenges that still accompany economic and ethnic diversity. As is so often the case, it is these students and their families who are bearing the brunt of recent upheaval and disproportionately suffering from casualties both financial and human. They also represent a rising percentage of the students who will be exploring St. John's—right at a time when their parents are less able to support that journey.
They will soon be drowning in noise.
In the absence of traditional recruitment methods, such as campus visits, colleges will be filling the void with a barrage of digital messages that tell the same story: Come here. Choose us. There will be promises of lavish amenities and an endless proliferation of exotic courses. We can't and won't compete on those terms. Our Program is already tried and true, and the most lavish amenities at St. John's have always been the ones our students bring to the seminar table.
To compete with other colleges and universities, we must position St. John's as a genuinely affordable option so that students who have their hearts set on us will not have to look elsewhere.
The St. John's Scholarship Sprint is a critical, time-sensitive effort to secure $5 million in immediate-use gifts to recruit and support the Class of 2025.
Because high school seniors will begin submitting applications in the fall, the clock is ticking. We need you to enter this race and make a difference for the Class of 2025.
Although gifts of any size are welcome, we are at a point in time where the needs of the Class of 2025 outweigh our ability to wait for smaller gifts to accumulate. Future Johnnies need you to step forward with the kinds of gifts that will in turn move them forward—and closer to a St. John's education.
$ 25,000 gift: With a gift of $5,000 a year for five years, you can help to recruit a new Johnnie into the Class of 2025 and provide scholarship support for all four years.
$50,000 or greater gift: With a gift of $10,000 or more per year for five years, the torch you hand that new Johnnie will carry your name or that of a loved one in the form of a named scholarship.
Visualize Your Gift Over Time
Your Gift
Annual
Semi-Annual
Quarterly
Monthly
$100,000
Named Scholarship
$20,000
$10,000
$5,000
$1,667
$50,000
Named Scholarship
$10,000
$5,000
$2,500
$834
$25,000
$5,000
$2,500
$1,250
$417
Join the Race
Your multi-year pledge helps recruit a new Johnnie into the Class of 2025 and provide scholarship support for all four years.
Pledge to the Class of 2025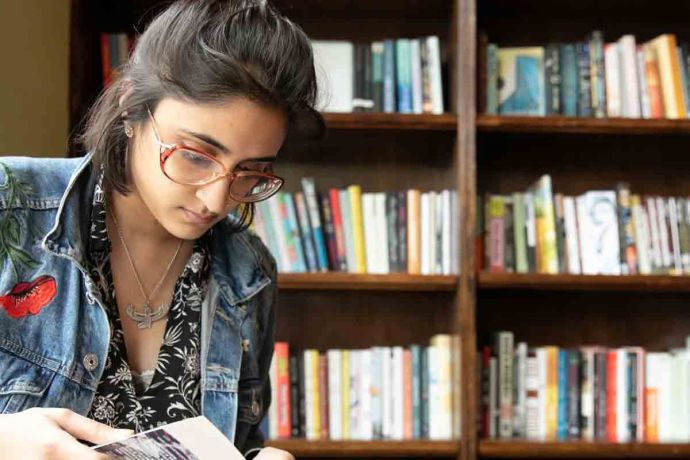 Pass the Torch
Your one-time gift helps St. John's reach future Johnnies with the promise of a journey to intellectual freedom and an affordable means to pursue this most unique educational experience.
Support the Class of 2025