Giving to St. John's
St. John's College is unlike any other. With our unwavering commitment to our distinctive and rigorous Program, small classes, tenured faculty, and two historic campuses, we are at the vanguard of liberal learning. We need you to keep it that way.
Witness your Impact
Give now to make an impact!
CLICK ON A BOOK TO DISCOVER SOMETHING NEW
Your gifts are already telling the story of St. John's future. Click on a book, any book, to reveal its contents and discover what students have to say about the impact of your gifts.
Need more evidence that your gifts make a difference? Read about your impact.
Your gifts are already telling the story of St. John's future. Witness your Impact and read what students have to say about the power of your gifts.
Christopher Irwin-Diehl (A22)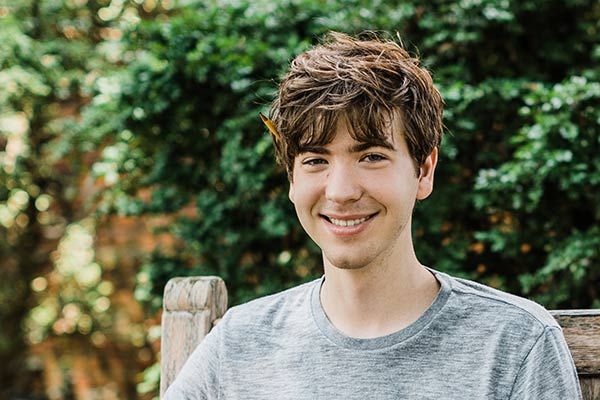 "Four years ago, I was preparing to submit a deposit to a state school in New York. The sudden discovery of St. John's rearranged my plans. One of the main reasons I was able to justify my decision was the fact that St. John's would be similarly affordable. Had it not been for you, it is doubtful I would be here, reading the Great Books, having discussions with friends, and enjoying my education."
As a result of Freeing Minds and St. John's work to cut costs, the college achieved a balanced budget in 2021—the year we committed to doing so.
With our structural deficit behind us, the college is investing your gifts back into our Program and intensifying our efforts to keep it affordable.
Tessa Wild (A23)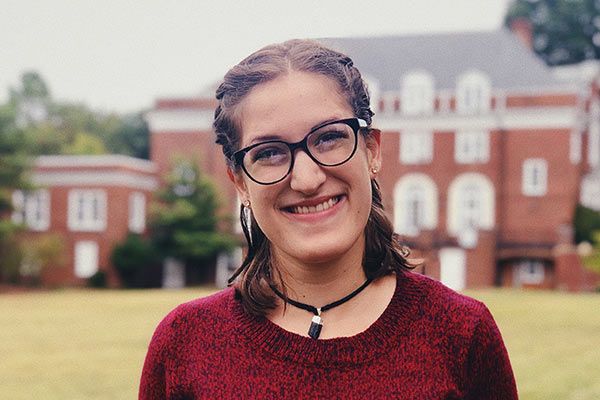 "The opportunity to read the pillars of the Western canon under the tutelage of the St. John's faculty has been an unmatched experience. I love picking apart Aristotle, examining Plato, and dissecting Harvey—and a cow heart along with him!

This school, and the Johnnies who inhabit it, have forever altered the course of my life, and that could not have happened without you."
Great Books endure because they were passed down to future generations by readers who were moved by the ideas within.
The St. John's Endowment, which consists of generous gifts that are invested for long-term growth, ensures the Program endures in much the same way.
By providing a permanent stream of annual income, the endowment helps to preserve our more affordable price structure, so that students will always have the chance to pick apart Aristotle, examine Plato, and dissect Harvey.
Aayush Thapa (SF22)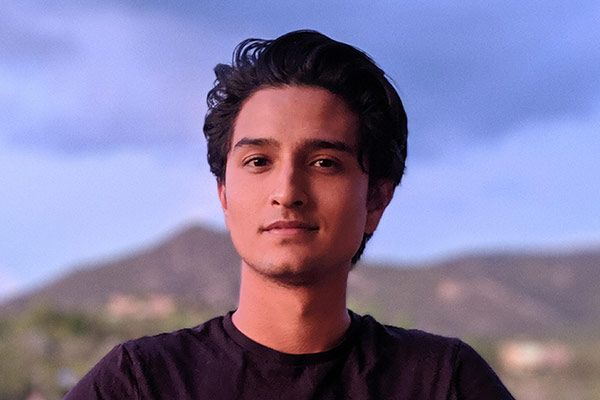 "Coming from a middle-class family in a poor country means compromising. I always thought my education would be included in that category because my parents simply do not have the means to afford tuition.

Thank you for rescuing my soul from the years of miseducation I would be facing if I weren't here at St. John's."
The annual income from our endowment covers nearly 20 percent of the cost to deliver the Program, removing a heavy burden from the shoulders of students.
At our peer colleges, only 13 percent of needs are met through investments. The national average is even lower at 12 percent.
In the coming years, St. John's expects to receive $90 million in deferred gifts, primarily from donors who have included Freeing Minds in their estate plans. Once these gifts are received, annual income from the St. John's Endowment will, under current market conditions, cover more than a third of the cost to educate our students.
Kabita Sen (A23)
"I come from a middle-class family in a poor country. This campaign assures me and my parents that my education will be affordable, and that St. John's will always be a place of equal opportunities.

Thank you for making my St. John's education possible and for allowing me to feel free for the first time in a classroom."
In 2018, St. John's boldly lowered tuition by one-third, reversing a decade of price increases and instantly making the college a more affordable option for Kabita.
Five years later, that tuition price has risen less than the rate of inflation and continues to hover near a 15-year low.
Violet Saradin (SF23)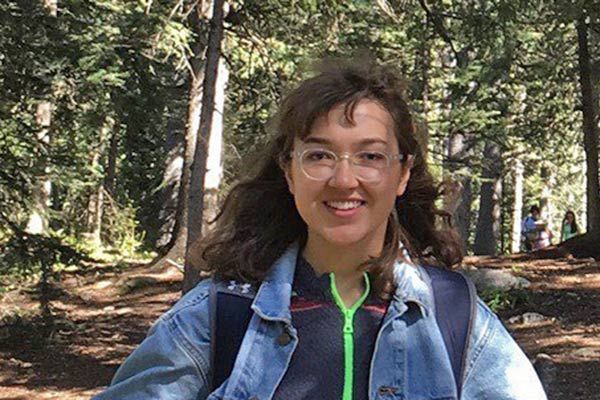 "Every single day I look out at the forest and mountains—and the wonderful people all around me—and just feel so grateful to be here. I've never had such a perfect learning environment for me.

I cannot express my gratitude enough to ever equal how glad I am to be in this place and to have the opportunity to live in nature."
Our students want campuses that reflect their environmental goals, and the campaign has given St. John's the means to respond.
In Santa Fe, the transition to energy-efficient LED lighting is complete, and new ground and carport-mounted solar panel arrays should be installed and operational by spring 2023.
Funded through an anonymous campaign gift, these projects will absorb the entire energy burden on the Santa Fe campus and move St. John's closer to a carbon-neutral future.
Ellie Laabs (A22)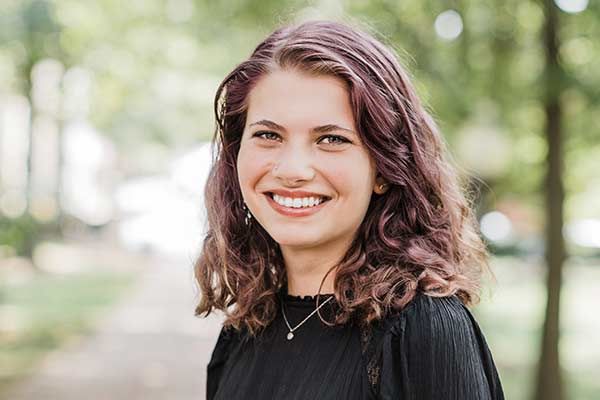 "A performance, at its core, is an embodied reading of a text, an essay brought to life. The space in which we perform is both the language we use to write this essay and the page upon which the audience reads our thoughts and questions.

To the King William Players, the new black box theater in Mellon is like a whole new vocabulary we can use to convey our most imaginative ideas about the plays we perform. Having this fresh space to create and present will undoubtedly be essential to our development both as actors and thinkers."
At St. John's, conversations that begin around the seminar table frequently continue over cups of coffee with classmates and a nearby chalkboard.
Annapolis is in the final stages of a renovation that will transform the student experience and restore Mellon Hall as the epicenter of social life on the Annapolis campus.
Funded by campaign gifts and a matching grant from the state of Maryland, the project will give students an outdoor terrace, performing arts space, and cozy lounge areas that feel like home.
Ephrem Habte (A25)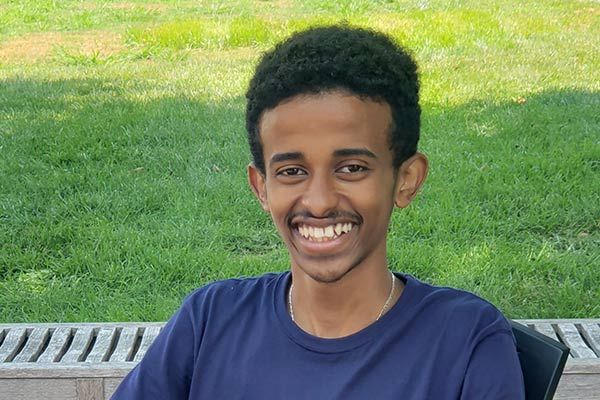 "I learned about the college from Johnnie students I met through an online gap year program. They were hosting a virtual info session, which introduced me to the St. John's curriculum. I realized it might be a perfect fit for me. I'll be reading the works of geniuses I deeply admire: Copernicus, Newton, and Einstein, to name a few.

After I received my acceptance letter, I attended a couple of virtual book club meetings, and I enjoyed the seminar—style method of learning. Everything I discovered about the college led me to make the decision to come to St. John's."
Interest in St. John's has accelerated in recent years, as more students discover that the Program is both transformative and attainable.
They are able to hear this message—and the college is able to remain within reach—because your support allows St. John's to target our recruitment efforts, creatively connect with students, and keep our tuition costs low.
As a result, the Class of 2025 is the largest in more than a decade, with applications surging to the highest level in St. John's history.
Amina Federspiel-Otelea (SF25)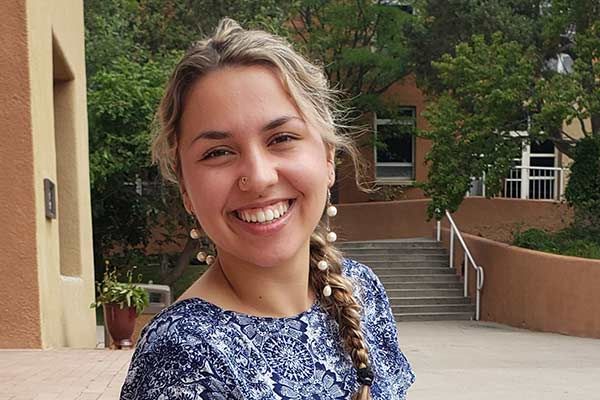 "I can confidently say that a program like the Pritzker Promise Bridge Program is exactly what I needed to avert my very rocky transition into high school—an event I was apprehensive about repeating in college. I appreciate having extra time to familiarize myself with my new home and to meet friends to learn from and share this gem of a journey with.

From the exciting discussions on how to engage with a text that contradicts one's thinking to breakthrough moments in identifying my own needs and emotions, I am feeling much more excited about starting the journey I have long dreamed of. I am falling in love with St. John's even more than before!"
Through the Pritzker Promise Bridge Program, St. John's is doing more to equip students for success at the college, with a special focus on supporting students who possess fewer resources than their peers.
The week-long schedule of events is held prior to the traditional freshman orientation, giving new students almost two weeks to adjust to their new community—and one another—before they experience their first seminar. Activities include writing workshops; panel discussions with staff, tutors, and alumni; and quality time with peer mentors.
Of the students who participated in the Summer 2022 Bridge Program, more than 90 percent say it helped them make friends, build a social network, and feel more comfortable expressing themselves.
Diana Hidalgo (SF24)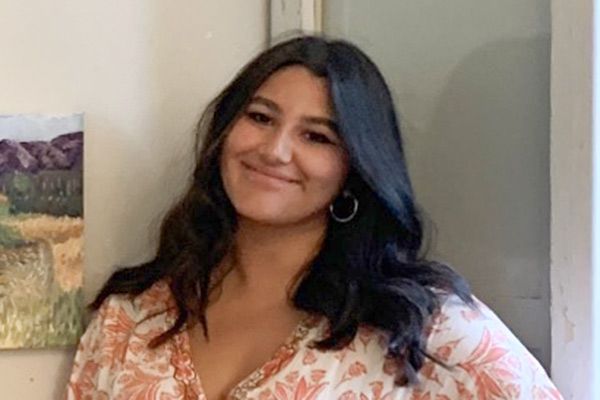 "Sometimes all we need is a little push, or a hand, and the Pritzker Promise Bridge Program prepared me and gave me comfort to begin my experience in the community of St. John's College as a first-generation Latina and female student."
Not only did Diana successfully navigate her first year at St. John's; she also capped it off with a summer fellowship to study art in Aix-en-Provence, France. The step would be a big one for any student, but especially for a first-year, first-generation student.
The Pritzker Promise Bridge Program and the Pathways Fellowship program—both supported by philanthropy—are among the student success initiatives that earned St. John's national recognition as a First-gen Forward college.
St. John's is the first institution in New Mexico to receive this designation, which acknowledges our commitment to supporting students who are the first in their families to attend college.
Zohar Naaman (SF24)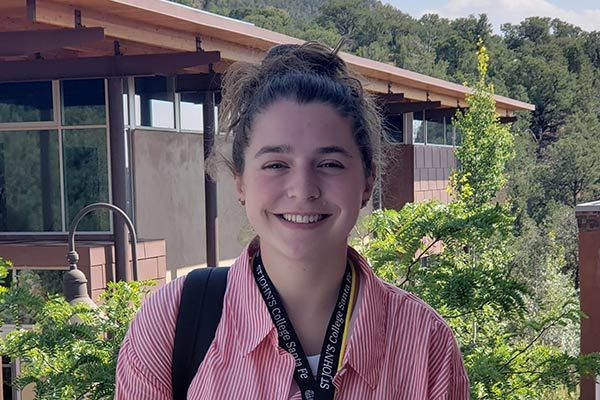 "During my freshman year at St. John's, I initially felt very lost and overwhelmed, especially because my whole school year was online. It was incredibly difficult to connect and form friendships with other students. That is why I was so grateful to have a peer mentor. Not only did my mentor provide me with study help and advice, but they also brought me into their friendship groups.

That's also why, as a sophomore, I chose to become a mentor myself. I value community as a student, and I want new students to have that same experience of feeling welcome and supported."
The first year of college is a time of self-discovery—but also challenges, particularly for students who possess limited sources of outside support. This is especially true for international and first-generation students, as well as students from less-wealthy backgrounds.
Through peer mentorships, a component of the Pritzker Promise Bridge Program, these new Johnnies benefit from the guidance, experience, and friendship of a classmate who has walked in their shoes. Funded through a Freeing Minds gift, the initiative is part of a collegewide effort to prepare new students for success.
Across both campuses, 26 peer mentors are helping new students navigate their freshman year—and enjoy all the college has to offer.
Antonia Bonnaire (SF23)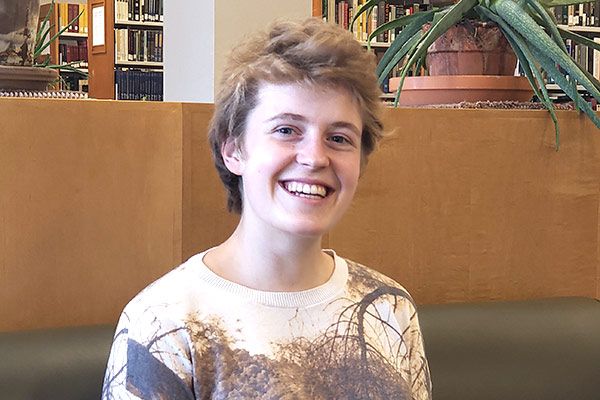 "Ms Villa and I immediately bonded because of her Italian and my German accent. I was always happy to hear a cheerful 'Ciao Antonia come stai?' whenever we met.

It is easy to get caught up in work here, so it was helpful to step back, take a break to look at the achievements and goals of the whole year, and most of all to receive links to the best Italian rock music from a tutor who is trying to figure out the same things I am."
More than 40 percent of Freeing Minds gifts directly benefit the St. John's academic Program, ensuring that students and tutors will always have an opportunity to take this journey together.
When the pandemic arrived, your gifts gave St. John's the means to quickly accelerate our freshman advising program, enabling more students to bond with tutors during a time of challenges for both.
Over the years, alumni have shared their concerns about academic support. The college has listened, acted, and continues to act: as a result, every freshman in the Class of 2025 has been invited to partner with a faculty mentor.
Avery Lin (SF25)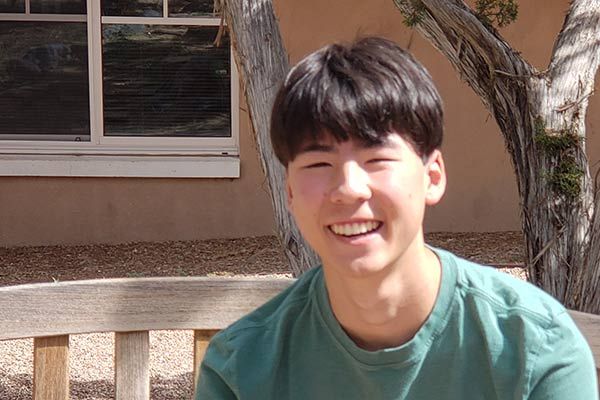 "When an admissions email suggested I could learn directly from Aristotle, Plato, Machiavelli, and Darwin, I was curious. I thought 'intriguing…but there are probably better places for me.' However, as I began touring other schools and hearing the same pitches about career paths and double majors, I kept thinking back to St. John's.

What if I wanted something more? What if I wanted to learn not just about the world, but how to live meaningfully in it? Thanks to my school's involvement with the Southwest Scholars and the financial support I received through it, I found myself realizing that St. John's was not just another small liberal arts college. It was not just a better place—it was the only place for me."
Students from the American Southwest are discovering that the best liberal arts education is right in their own backyard, and it can be affordable.
High schools that partner with St. John's through the Southwest Scholars Partners Program gain access to exclusive benefits, including scholarships to study in Santa Fe. The college, in turn, enjoys a deeper relationship with school personnel, who serve as ambassadors for the Program and point promising students toward the college.
We currently have 23 partner schools, due in large part to gifts received through the Freeing Minds campaign.
Parth Bajaj (A24)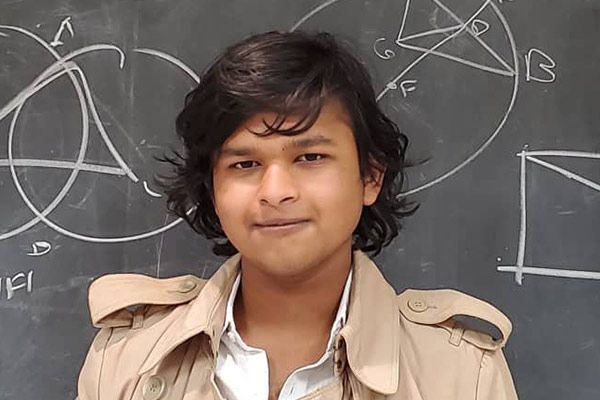 "Meeting and talking with St. John's admissions counselors is what made me decide to apply to St. John's. I could see their enthusiasm, respect, and belief in what happens at the college. The more I found out, the more I fell in love with the idea of spending time to understand the journey of human thought. I knew I would have the opportunity to learn as much about myself as books and the world."
St. John's can attract a globally diverse community of seekers and searchers because your gifts enable us to establish fruitful partnerships with high schools around the world, keep our tuition costs low, and still provide aid to students who need support.
One of our most reliable pipelines for bringing international voices to St. John's is the global network of United World College high schools. As a result of an anonymous gift, UWC students like Parth are eligible for a full-tuition scholarship to study at either campus.
As a result of an anonymous gift, UWC students like Parth are eligible for a full-tuition scholarship to study at either campus.
Simran Thapa (SF22)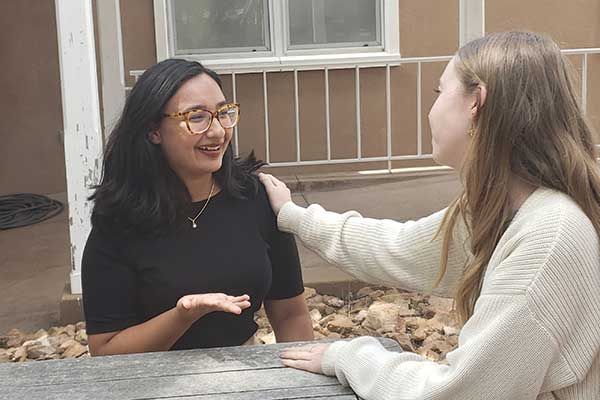 "Being a Johnnie is hard work. There will be seasons of stress and loneliness. I see it as my job to accompany students and provide hope, often through events but more often through active listening. This type of care is intentionally fostered through the training we are given by the college—and the support we receive from you."
St. John's 36 resident advisors are on the front lines of student support, keeping fellow Johnnies safe and healthy.
Since the launch of the campaign, the college has been able to greatly expand and improve the training provided to resident advisors.
Over the course of a week, RAs learn how to intervene in crisis situations, identify students who are struggling to adjust, and establish open and nonjudgmental dialogue. An important new addition is anti-harassment training, which empowers RAs to combat on-campus bias and foster an environment where every Johnnie can feel at home.
Leah Sernas (AGI)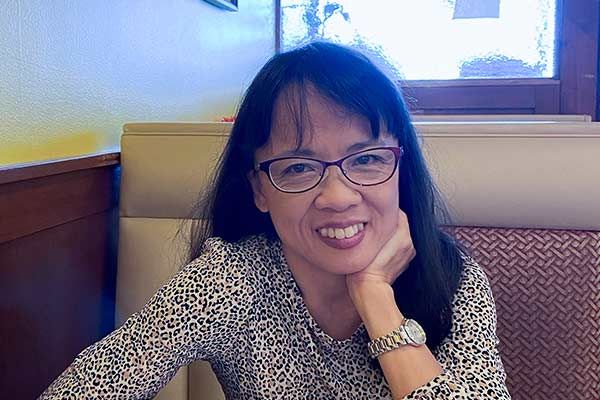 "Many graduates do not need the full on-campus experience because there is a fullness of life already happening at home, with the funny, unscripted, unpredictable nature of children, colleagues, friends, and family.  But what is wrong with having a little bit of both?  Online options can keep things simple for those with busy lives and also be a point of transition for relationships that can be deepened later. A sweet memory I am grateful for is that a good friend who began the program with me online was able to graduate and share a toast with me, in person, on our final day of school."
St. John's is listening to students when they tell us what the college can do to bring the Program within reach.
Older adults say they need options, so the Graduate Institute is offering the choice of either fully in-person classes or a low-residency experience that still allows for time in physical community.
This pilot effort will continue for at least three years and help to mitigate one of the biggest hurdles that graduate students face: the demands of full-time residency.
Bridget Lynch (SF23)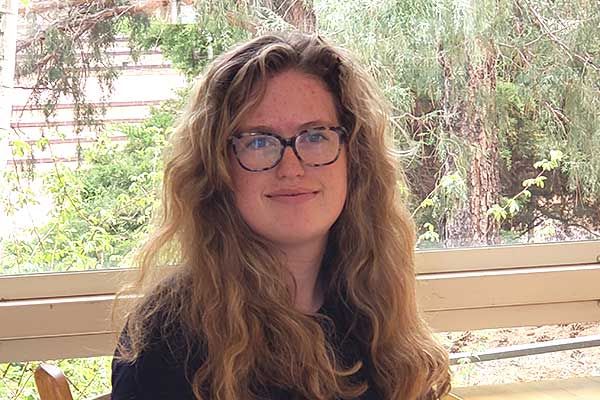 "Summer Academy is not just a summer camp. It is a landmark of my personal and intellectual journey. At some colleges, a professor will walk away from a conversation after finding out you are in high school. At St. John's, tutors listen to you, challenge you, ask you to say more. It's so special, and that made my college decision a whole lot easier."
St. John's Summer Academy gives high school students a taste of the Program, with its power and passion, music and mystery.
It also gives the Program new Johnnies, who return to the college with a thirst for what it offers and an understanding of what it requires.
Among the Class of 2026, one in six students participated in a St. John's summer experience during high school.
Rhett Anderson (A23)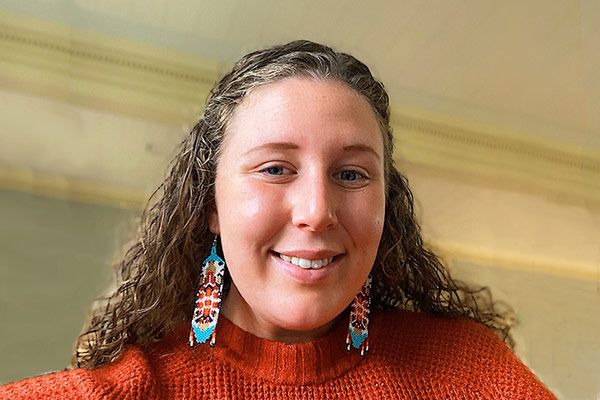 "Going to college is a decision that few in my family have made. Naturally, I assumed for most of my life that I would not pursue a degree, that I would not be able to afford one or would never be 'smart enough.'

Your generosity is one of the reasons I get to break the mold."
St. John's is delivering on our mission to provide an equitable environment, where students of all backgrounds are respected and heard.
Of our newest Johnnies, 23 percent represent families in the lower income brackets, and more than a quarter identify as Black, Indigenous, or students of color.
We are able to attract diverse voices, which give so much texture to conversations around the seminar table, because your gifts open doors and provide support.
Nathalie Smallidge (A22)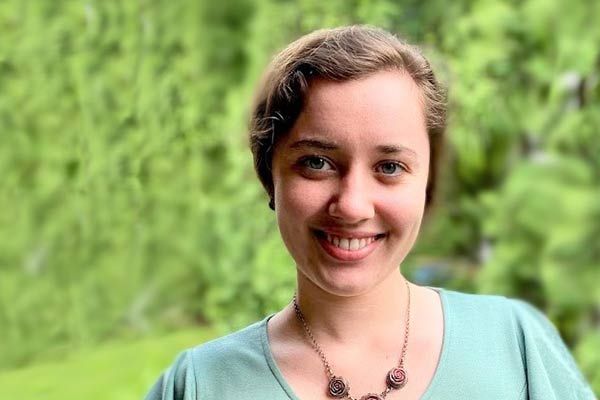 "My role as a writing assistant has given me the chance to do some of the most rewarding work I have ever done. Working with other students—helping them improve themselves and their skills of articulation—has begun to show me what sustaining the liberal arts can really mean. What other college instills such attributes in its students? You have made this a special place."
St. John's is indeed a special place, one built on a foundation of mutual growth and discovery.
Across both campuses, more than 70 academic assistants provide peer-to-peer support, offering individual and group study sessions for classmates who need help with Greek, math, and other subjects. Your gifts, in turn, help student assistants, who often depend on work-study funds to help them pay for St. John's.
More assistants, greater oversight, and improved training are adding up to a higher level of support for every student.
Alex Fodor (A23)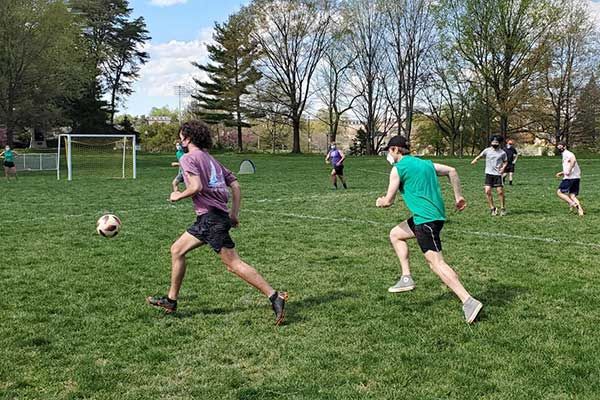 "'Just Johnnies playing soccer,' you might say at first glance. But let me tell you, there is more to this photo than what you see.

What's actually going on is a spirited game of Stringfellow Ball, a COVID-safe team sport resulting from a combination of soccer, handball, netball, ultimate frisbee, and probably some others. Following lockdown sports competitions, such as the Meta-Ioannathon and biweekly fitness challenges, Stringfellow Ball allowed all the avid intramural competitors to return to the field in a new and unprecedented, physically and mentally challenging, uniquely St. John's way."
Some say it bears a striking resemblance to soccer. Others say it's closer to netball. Still others compare it to Ultimate Frisbee. And some just call it madness.
Annapolis students named it Stringfellow Ball, and it's a socially distanced athletic concoction that could only exist at St. John's College.
It's also an example of the steps both campuses have taken, with the aid of your gifts, to help students build community and achieve a healthy work-life balance.
Alex Nord (A22)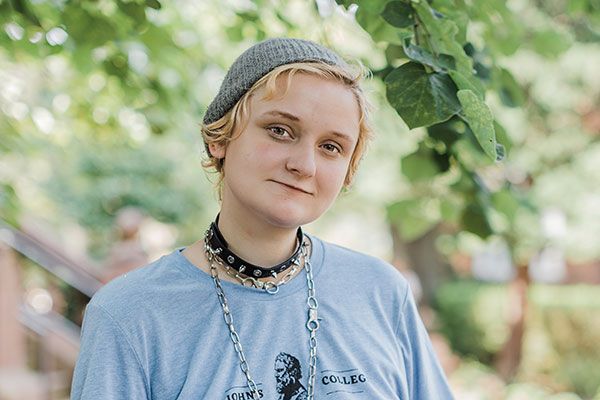 "When I was a freshman, my class was mostly left to our own devices to figure things out. But over the course of this year's orientation, I got to see people of all classes spending time together outside, in the dining hall, and at various events. I think it's been really beneficial to get the upperclassmen more involved with welcoming the freshmen and really showing them what St. John's is all about. It'll be great next year too, when this class of freshmen can welcome in and guide the new students!"
Too many alumni say they felt thrown into the Program, with only a brief introduction to Johnnie life.
Your gifts are changing things for students. Incoming freshmen now enjoy a more thorough welcome, with activities designed to help them find their footing in their new home.
Over the course of a full week, students engage in practice seminars, learn about supportive resources on campus, discuss issues around diversity, and receive advice from their peers on how to manage their time—and stress.
Figuring things out alone isn't one of the lessons.
Minjun Lee (SF23)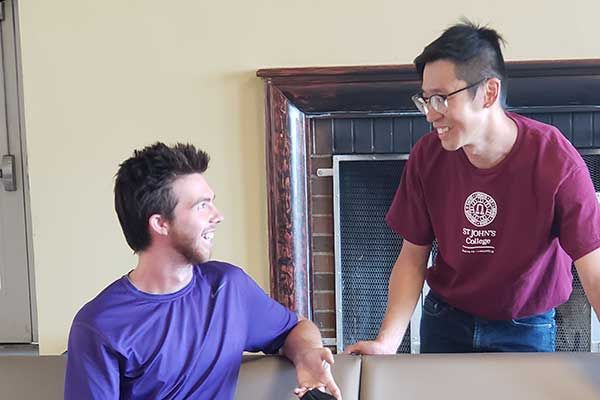 "As an international student, I have lived on the Santa Fe campus since January 2020. During the pandemic, the college helped me in many ways. Thanks to the efforts of the public safety staff, the student health center, and the buildings and grounds staff, I have felt that the campus is home and have been able to dedicate myself to studying.

This year I am a resident advisor, and I do my best to make my residents feel that this beautiful campus is their home too."
During a typical day, every student will see, touch, study in, walk upon, and benefit from important campus improvements that your gifts have already made possible.
In Santa Fe, several buildings needed roof repairs: you made it happen. Students needed a place to relax with a book, a game, and one another: Winnie's Lounge gives them that space.
The next step is a revitalized student center in Santa Fe and a comprehensive overhaul of our Annapolis residence halls.
These aren't lavish updates that exact a heavy financial toll on students. Instead, they are modest improvements that use your gifts wisely to create campuses reminiscent of home.
Luke Cartrite (A22)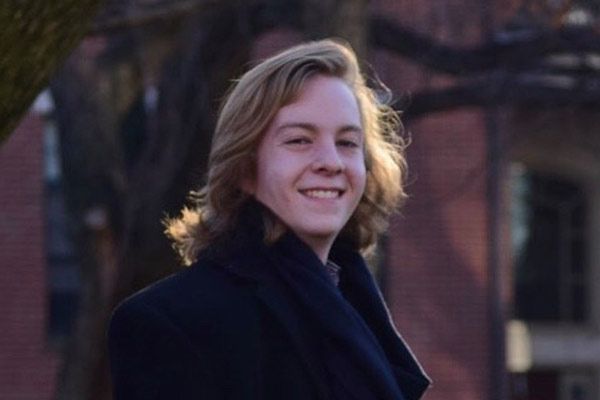 "I grew up in a lower-class area of Philadelphia, and although I always did well academically, I didn't fit in very well within the school system and eventually dropped out of high school at 16. I thought my plans to pursue a future in academia had been entirely dashed.

At St. John's, I've been blessed with innumerable opportunities to start my life anew. Given my financial background, it would have been impossible without the scholarships you provide. Thank you for opening this door for me."
It is your generosity that gives St. John's the means to maintain our lower, more defensible price structure and still allocate resources to students who need additional help with tuition.
The scholarships you provide, either through new scholarships you have created or gifts you have made to the St. John's Annual Fund, ensure that when students like Luke encounter financial hardships, it doesn't upend their education or their dreams.
Alumni and friends currently provide need-based support in the form of scholarships and other aid to more than two-thirds of all St. John's students.
Grace Jones (A21)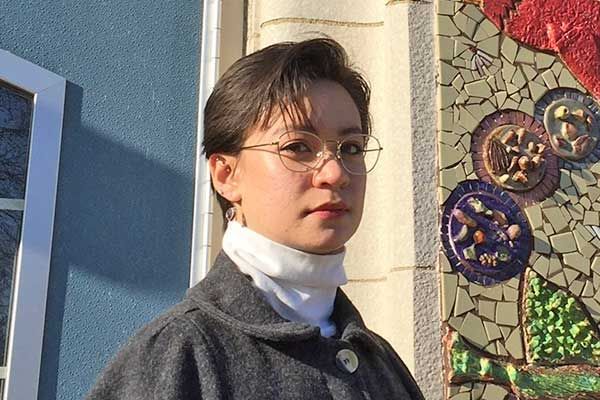 "Jobs 4 Johnnies came as a welcome crowning initiative to my senior year. To actively pair students with mentors is a wonderful tool for transitioning from the college to the workplace. Alumni know how to bridge one's liberal passion with the techniques required in professional fields, and it feels great to have them on my side as I navigate the process.

From conversations with my father, a fellow alumnus, I understand that Jobs 4 Johnnies represents a positive evolution of St. John's career services. I am grateful for everyone who has stood by this progress and supported it."
The caring support you show our students also extends to their postgraduate goals.
Through the Jobs 4 Johnnies initiative, alumni and board members partner with our newest graduates to help them identify fields of career interest, polish their resumes and portfolios, and prepare for interviews.
The initiative, now entering its fourth year, is part of a more robust suite of career service programming that is being implemented on both campuses as a result of your gifts.
Joseph Megill (SF23)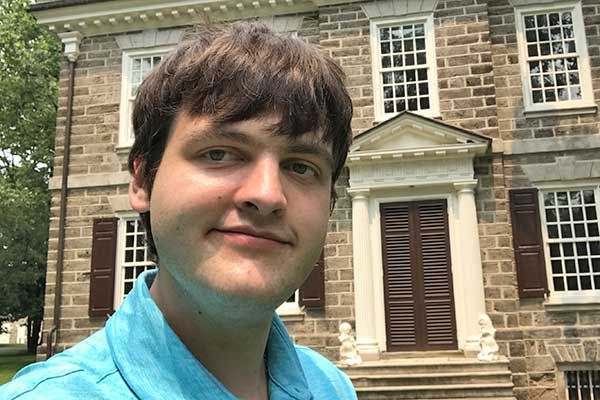 "Thank you so much for an experience I won't forget. I was able to spend my summer interning at various Philadelphia museums, doing work as a tour guide as well as archival and interpretation work. Not only was it a ton of fun, but it also allowed me to learn a lot about the kind of work that I find enjoyable, and the types of opportunities I want to pursue in the future.

Without your support, I would never have had the funds to take on an experience like this."
Summer internships give students a taste of real-world work experience, while fellowships let them dive deep into areas of postgraduate study. Both opportunities prompt students to think seriously about life after St. John's and how to prepare.
Every year our students rely on your generosity to help them afford these experiences, which can open doors to a potential career or reveal new areas of academic interest.
In recent years, your support has enabled students to work and study at the London School of Economics, Georgetown University, NASA, Los Alamos National Laboratory, and other influential institutions.
David Townsend, Tutor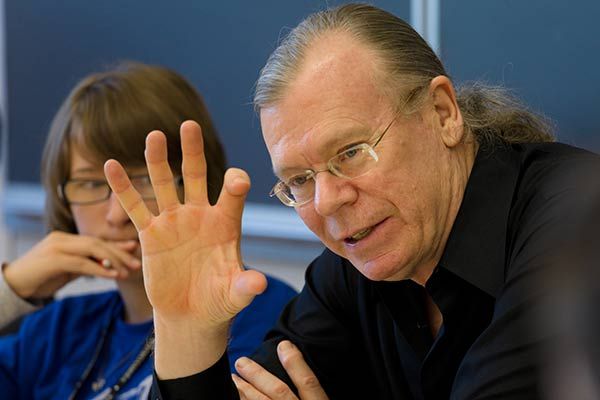 "As a tutor since 1974, I have been privileged to witness the development of the college as it has grown and matured in Santa Fe, Annapolis, and on our expanded global campus. We continue to steadily improve as we work, quoting Frederick Douglass, 'to be true to our past, true to our present, and bind ourselves to be true to our future.'

We tutors are grateful to you who love this college and who came together to meet the Winiarski Family Foundation Challenge. Your dollars enable St. John's to keep the best of our past, to maintain our unique educational approach, and to apply it to the questions of the stormy present.

Together we are having a revolutionary effect on the future of education, of the survival of republican values, of human rights, and of ideas with powerful consequences for the Good, the True, and the Beautiful. Our world needs these gifts as we steer a course through changing times."
In September 2018, alumni Warren (Class of 1952) and Barbara Winiarski (Class of 1955) issued a challenge, calling upon the St. John's community to raise $50 million and pledging to match those gifts with a contribution from the Winiarski Family Foundation.
You came through for the college and met the challenge, securing a total of $100 million toward Freeing Minds. Those gifts have already helped the college make remarkable progress toward priorities that benefit every student and tutor.
This collective achievement involved nearly 5,000 donors and more than 17,000 gifts—of which two-thirds came from alumni.
Ann Whipple (SF25)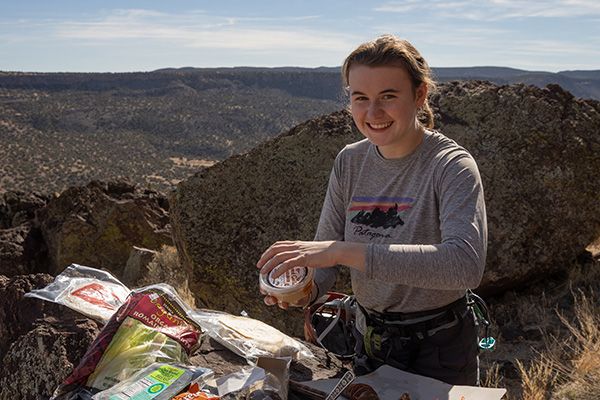 "Before coming to St. John's, I knew that New Mexico was a beautiful place, but I would not have gotten far off campus if it had not been for the college's Outdoor Program. Moving to a new state was already an intimidating feat, and the prospect of exploring my new home without guidance was even more so. The Outdoor Program helped soothe this transition, and I even climbed at White Rock with other classmates. I am grateful for the resources and outdoor expertise the college provides, and I am looking forward to future adventures!"
St. John's academic Program takes students into a new and different world—a world that is filled with adventures and discovery, a world that isn't always comfortable and is never commonplace.
Our Outdoor Program in Santa Fe does the same. Through a variety of trips, students can ski, hike, climb, canoe, and camp their way from the bottom of piñon-lined canyons to the top of nearby Mount Atalaya.
Philanthropic support means the college can offer the majority of these experiences free of charge to students or at a greatly reduced cost, ensuring that enchanting adventures in "the Land of Enchantment" aren't accessible to only a few.
Jaeri Suh (A21)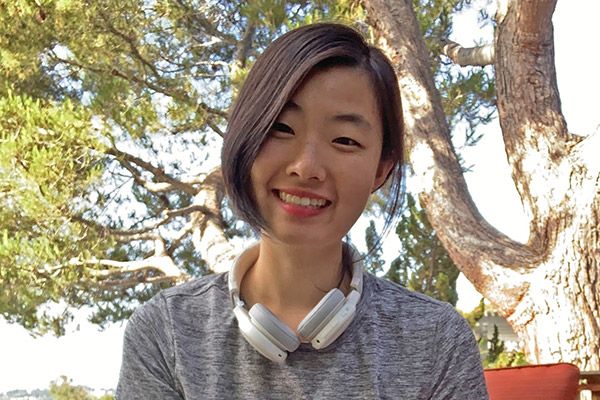 "This summer I interned with Enuma, a female-led, Silicon Valley tech startup that creates educational apps for children. I never imagined that producing mobile applications could be such difficult and challenging work, requiring sophisticated data analysis and tons of research.

It was also one of the most fruitful experiences I have ever had. In fact, I told my roommates 'I am going to work for Enuma after my graduation,' and guess what, my dream came true: I am now a full-time assistant product manager for the company."
Through important texts, penetrating conversations, and hands-on lab work, St. John's encourages students to wrestle with humankind's understanding of the universe.
For students who are especially interested in the STEM disciplines of science, technology, engineering, and mathematics, donor-funded summer internships and fellowships provide a pathway for further exploration.
Fellowships enable students to augment their St. John's education with specialized coursework at some of the world's most influential research universities. Internships offer a firsthand experience of day-to-day work in applied science.
Of the internships and fellowships undertaken in Summer 2022, one-third were related to STEM.
Susan Gabriel (EC23)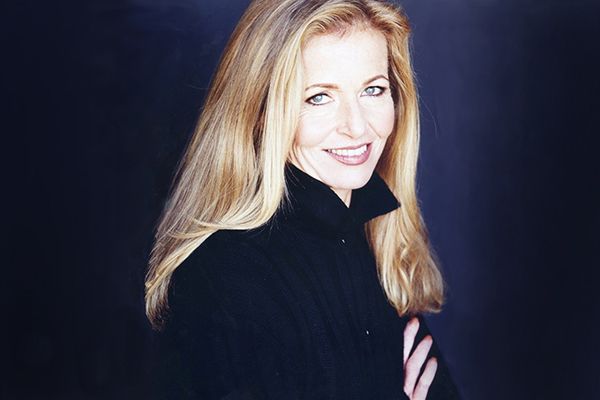 "I had no idea that St. John's offered professional career counseling or that someone like Charlie Bergman would be ready, willing, and able to creatively approach a career like mine, which is rooted in the arts and combines elements of writer, performer, educator, and creative coach.

Charlie has been phenomenal to work with as I develop new products and services, enriched by two St. John's Master's degrees in the western and, very soon, eastern classics. I have learned so much from him about refining protocols for contacts, correspondence, meetings, and more. Add to that the Jobs for Johnnies program, and I consider myself quite fortunate to have the benefit of these opportunities."
Contemplating a career change? Hiring a private career coach can be expensive.
St. John's offers personalized, professional-grade career coaching that is free of charge to not only undergraduate students and recent graduates but also to graduate students and alumni who are navigating career transitions later in life. The college can help with self-assessments, networking, interview prep, and strategies for negotiating an offer—without the high cost of a private coach.
St. John's is able to meet this need through an expanded array of programming made possible by Freeing Minds and by regular, sustained giving to the Fund for St. John's.
Isabella Kiedrowski (A25)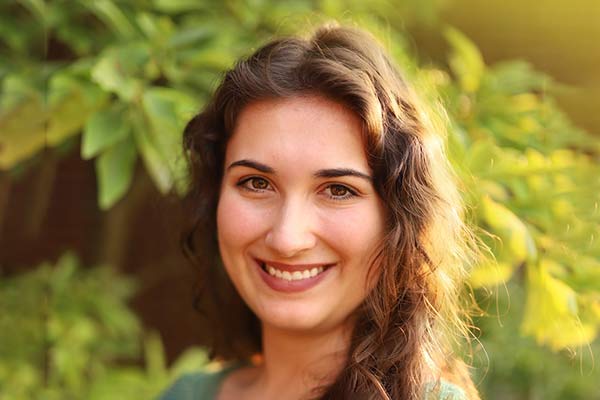 "This summer I completed an important step toward my career. I have wanted to work as a museum curator since I was sixteen, but the job openings all require some degree of formal training. Last spring, I took my first course toward a Museum Studies Certificate; a fellowship from St. John's enabled me to complete the remaining two—and gave me the confidence to apply for, and get, my first museum job."
Taking summer classes outside of St. John's gives students an opportunity to explore areas of graduate study, fulfill pre-requisite courses, or achieve certification in a field of career interest. These experiences are funded entirely through philanthropy, making them more accessible to students who might otherwise pursue seasonal employment that does not address their long-term goals.
As word continues to spread about the support St. John's provides, demand for summer opportunities has grown, with applications for internships and fellowships rising 60 percent in 2022.
Freeing Minds will ensure that St. John's can provide students with a rigorous intellectual experience and a supportive community at a price that is defensible.
St. John's Annual Fund
Gifts to the Annual Fund make an immediate difference by supporting every campaign priority, every student, and every tutor—every day.
Giving Opportunities
Are You IN? Nearly 5000 alumni and friends have already said YES through named scholarships, legacy gifts, the Annual Fund, and other opportunities.
The $25 million Pritzker Challenge presents a historic opportunity to prepare our two campuses for the next generation of seekers.
How to Give
From online giving to stock transactions, you have numerous options for making your gift.
A planned gift connects your legacy with that of the college, often at no immediate cost to you.
Let's Have a Conversation
Have more questions about the campaign, your gift, or your impact? We can help.
Alumni and Friends are Making a Difference
Your gifts to Freeing Minds are keeping the Program strong today while preparing the college for an even stronger tomorrow.