Alumni Week 2021
Monday, September 27 through Saturday, October 2, 2021
Alumni are invited to join classmates and members of the college community for St. John's second annual Alumni Week—a weeklong series of your favorite Homecoming activities offered in an online format.
To be held September 27 through October 2, Alumni Week 2021 will bring together both the Annapolis and Santa Fe campuses for a variety of live and pre-recorded programming, including more of what you told us made last year so special. That means MORE demonstrations, MORE discussions, and, of course, MORE Great Books to renew our Johnnie spirits!
Registration will open in July 2021 with further details and instructions communicated by email this summer. In the meantime, get a glimpse of Alumni Week offerings by visiting recordings of last year's activities below, or contact the Alumni Relations Office at alumni(at)sjc.edu for more information.
We look forward to connecting with you soon!
Alumni Week 2020
Check out some highlights of Alumni Week 2020.
Meet the Armillary Sphere
Aired Friday of Alumni Week, check out the Armillary Sphere—the newest addition to the Santa Fe campus—through a demonstration led by Tutor Emeritus Bill Donahue.
Return to Lab
Aired Friday of Alumni Week, revisit lab—a Homecoming favorite—via a demonstration of molecular weight led by Director of Laboratories John Balwit (SFGI85).
Return to Ptolemy
Aired Wednesday of Alumni Week, this demonstration of the planetarium is now available for all Johnnies to enjoy.
Higher Gossip by Jeremy Sheeler (AGI18) and Maxwell Anthony (AGI15)
Aired Wednesday of Alumni Week, enjoy interviews with beloved faculty members from past and present, created by Jeremy Sheeler (AGI18) and Maxwell Anthony (AGI15).
Episode 3: Elliott Zuckerman

Episode 4: Christopher Nelson

Episode 5: Nicholas Maistrellis

JohnnieTalks
Aired Tuesday of Alumni Week. Watch JohnnieTalks—flash talks guided by images from alumni who answered our question of: "What makes you 'all IN?'" Read more about the presenters.
Martha Franks (SF78, EC17)

Alumni ASSOCIATION BOARD HONOREES 2020
Alumni Association honorees are selected annually by the board in recognition for their pursuit of and successes in leading examined lives of virtue, as well as their steadfast commitment to the St. John's College community. Following are recipients of the Award of Merit, Volunteer Service Award, and Honorary Alumni designations commemorated during Alumni Week 2020.
2020 Award of Merit Honorees
Santa Fe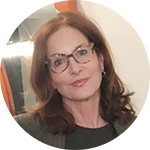 Alice Ericsson (SF75)
A distinguished leader and innovator in the field of beauty, cosmetic, and fragrance advertising, Alice Ericsson is well known for creating one of the world's most recognized taglines: "Easy, Breezy, Beautiful, Covergirl."
This campaign introduced a diverse group of inspiring brand ambassadors, including Queen Latifah, Salt-N-Pepa, Ellen DeGeneres as well as the first Coverboy, James Charles–an effort that, literally, changed the face the beauty industry forever. She has also helped build brands for L'Oréal, Revlon, Shiseido, and others, and has focused on mentoring women in advertising.
Currently, Ericsson works as a creative freelancer–strategizing and writing for clients such as Bobbi Brown, Hermès, MAC, and GrowNYC, among others. In addition to her professional pursuits, she is an active philanthropist with special regard for St. John's College. A faithful financial supporter of the college, Ericsson's contributions also include her longtime volunteer service for the institution–especially her role as a member of the Board of Directors for the Touchstones Discussion Project over the past 10 years.
Mark Sanfilippo (SFGI00)
Upon graduating from St. John's College Graduate Institute in 2000, Mark Sanfilippo began a career as a screenwriter, where he even channeled his knowledge of western canon into some of his scripts. Little did he know then, that eight years later he would end up the producer of fine, artisan charcuterie recognized by Forbes magazine as the "Best Salami in the Country." It was an advertisement offering employment at Pizzeria Mozza that set this trajectory in motion.
Despite his lack of culinary experience, Sanfilippo, while on hold for a writing project, applied to the restaurant and soon found himself in the job of food preparation, including curing meats. Doing so ignited his passion for the delicacy of charcuterie, which first took form as a hobby in a closet of his Los Angeles apartment to eventually a full-on business and 8,000-square-foot production facility in St. Louis.
Opened in 2008, Sanfilippo's artisan salumeria aptly named Salume Beddu, which translates to "beautiful" in Sicilian dialect, specializes in Italian and European-style cured meats. Sanfilippo asserts the acclaim Salume Beddu has garnered from Forbes and others is due to an adherence to traditional techniques, a use of only the best ingredients, and an intellectual approach (likely instilled from his time at St. John's) he takes to not just the curing process, but to every step of production–from farm to final product. Today, Salume Beddu distributes nationwide, and has become a fixture in award-winning kitchens as well as family gatherings, alike.
Annapolis
Judith Abrams (A65)
Working at the university level since 1987, Judith Abrams, PhD, is professor of oncology at Wayne State University School of Medicine and director of the biostatistics core at the Karmanos Cancer Institute in Detroit.
In her academic work at Wayne State, Abrams collaborates with cancer investigators, applying biostatistical methods in cancer research projects. Her contributions in the areas of experimental design and statistical analysis have resulted in publications in the field of oncology, especially in cancer clinical trials and observational studies. She is a four-time winner of the Wayne State University School of Medicine College Teaching Award, most recently received in 2017. In her more than 20 years with the Karmanos Cancer Institute, Abrams has been important to the design of cancer research studies. Building on her readings in philosophy of science at St. John's College, she ensures that scientific questions are framed so they can be answered precisely and efficiently, and that analytical conclusions are accurate and valid.
Abrams embodies the spirit of inquiry that is so integral to the college's Program. In addition to her bachelor's degree from St. Johns, she holds a doctorate degree in biostatistics from the University of Michigan and two master's degrees–one in computer science from New York University and another in biometry from the University of Vermont.
Kevin R. Fitzgerald (AGI85)
With more than 40 years' experience in the field of education–first as a Maryland social studies and English teacher, and now as superintendent of the Caesar Rodney School District in Delaware–Kevin R. Fitzgerald, EdD, has dedicated his career to equipping students with the skills needed to succeed in a rapidly evolving world.
A leader in classroom technology integration, Fitzgerald has helped his district become a model for equitable instruction by offering multi-level learning modules to support students throughout the various stages of their intellectual development. For his efforts in creating learning environments where both students and teachers alike can thrive, Fitzgerald received the award for Superintendent of the Year in 2018 by the National Association of School Superintendents.
Today, Fitzgerald's work continues as he pioneers the implementation of immersive language programs across his district, with Caesar Rodney students having access to the most language programs throughout the state of Delaware. Fitzgerald's emphasis on language is rooted in his strong belief that the study of classic literature is what best prepares students for the future. This understanding, which demonstrates both a diversity of interpretations and shared commonalities, he owes to his studies as a graduate student of St. John's College.
2020 Volunteer Service Award Honorees
Santa Fe
Elihu Dietz (SF06)
In recognition of his longtime role as New York alumni chapter leader, as well as his service on the Alumni Association Board and its Nominations Committee. His service has both increased engagement among alumni and enhanced their connection with the college.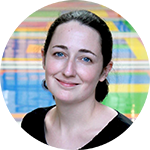 Brenna Strauss (SF04) and Heather Upshaw (SF04)
Joining awardee Annette Prapasiri SF04, in recognition of the leadership exhibited by the alumnae team responsible for the completion of the Class of 2004 senior gift–the installation of a functioning armillary sphere on the Santa Fe campus. Through their dedication, these alumnae have helped achieve the largest class gift in St. John's history, as well as galvanized members of the college community in the effort.
Annapolis
Johanna Wilson (A90) and Richard Smith (A90)
In recognition of their commitment to Johnnies through their employment of St. John's College alumni at their company OpenPath Products, and their continual willingness to offer Johnnies career guidance–as highlighted by their participation in the hugely successful Johnnies in Tech+ panel discussion hosted by the college in March. Both Wilson and Smith are faithful financial supporters of St. John's, with Wilson joining the college's Board of Visitors and Governors last year.
2020 Honorary Alumni Inductees
Santa Fe
Lise van Boxel, Tutor
The St. John's College community experienced an enormous loss with the death of longtime tutor Lise van Boxel in January 2020.
Regarded by her students as thoughtful, acutely intelligent, and always open to discourse, van Boxel first joined the Santa Fe faculty in 2001. In her nearly 20-year career at the college, she taught across both campuses and was deeply devoted to all her students–advising with care many senior essays each year, and mentoring Johnnies in their studies and careers after graduation.
In return, she drew much inspiration from her students' "earnest desire to learn and their willingness to be vulnerable in pursuit of genuine conversation," as she once stated. She also had a particular respect for military service, which led her to co-found the "St. John's Combat and Classics" podcast. The audio series has helped service members connect to the Program by examining historical and fictional leaders featured in military-themed literary works.
As St. John's College classrooms continue to seek what it means to lead an examined life, they will do so in the spirit with which Lise van Boxel led her own life.
Van Boxel held degrees in political science–BA and PhD from the University of Toronto, and MA from Boston College–all with an emphasis on political philosophy. Her doctoral thesis was on the standard of truth in Nietzsche's philosophy.
Robert Mass, Former Member, Board of Visitors and Governors
A dedicated champion of the college, Robert Mass joined St. John's College Board of Visitors and Governors in 2013. He demonstrated great leadership, especially through his committee service, in his role as board secretary, and as Audit and Compliance Committee chair.
Through his leadership, Mass guided St. John's through some of its most challenging times, including the current deficit reduction initiatives, helping ensure the future success of the college. He helped St. John's prioritize student safety and wellbeing initiatives through his service on the Campus Culture Committee. Mass has been an advocate for international student recruitment, funding and fundraising for scholarships as well as making personal calls to admitted students. He has also advised and supported students in their search for finance industry internships and post-graduation employment.
Mass's service to the college draws on his deep legal and compliance experience at public and private firms, including the American Civil Liberties Union, New York County District Attorney's Office, and Goldman Sachs where he is a managing director.
Lifelong learning is a commitment Mass shares with St. John's, as evidenced by his current pursuit of a PhD in Philosophy at The New School in New York City. An active participant in the Executive Seminar and Summer Classics programs for over 15 years, Mass deeply values the classroom experience at St. John's–an appreciation that has contributed to his ongoing and tireless support of the college.
Annapolis
William Pastille, Tutor
Described by his students as a clear thinker, an effective writer, and a compassionate listener, St. John's College tutor William Pastille first joined the Annapolis faculty in 1986.
During his longtime career at the college, Pastille has held several important roles, including serving as NEH chair in Ancient Thought over the past two years. From 2001 to 2003, he directed the Graduate Institute in Annapolis and served as assistant dean in Annapolis from 1993 to 1995. In addition to his role in the classroom, Pastille is a participating tutor in the Annapolis Community Seminar Program and has been editor of The St. John's Review, an annual publication featuring works from college faculty, for the past 13 years.
In all his duties, Pastille has shown an unwavering passion for discovering truth through questioning–a pursuit that has deeply affected Annapolis students and community members alike. With the close of this year's spring semester, he will retire from St. John's and be named Tutor Emeritus by the college. With this new title, Pastille will continue to embody the ideals for which St. John's stands, and remain a valued member of the college for years to come.
Pastille holds a doctorate and a master's degree in musicology from Cornell University, as well as a bachelor's degree in music from Brown University.
Katharine "Casey" Pingle, Chair, Mitchell Gallery Board
Casey Pingle joined the St. John's College Mitchell Gallery Board of Advisors in 1994, and has served as its chair for the past 7 years.
In her more than 25 years of involvement with the gallery, Pingle has provided integral oversight of the operation–from supporting fundraising and membership efforts, to event coordination for "town and gown" events, student receptions, and more. Her leadership with such initiatives, combined with her work as the gallery representative for the college's Friends Board, have helped strengthen relations between St. John's and the greater Annapolis community, immensely. Additionally, as a former board member and current supporter of the Caritas Society of St. John's College, Pingle helps the charitable community organization provide monetary support for SJC students faced with financial hardship or emergencies.
For her consistent efforts on behalf of St. John's, Pingle is recognized as a true advocate for the gallery and the college as a whole.
Pingle is co-owner of PMD International, Inc., a private investment bank formed in 1987 with offices in Annapolis and London.
Reunion Giving
Learn how you can honor your St. John's experience during Alumni Week, and all year long.
Alumni Week Brochure (PDF)
Until We Are Together Again
This special publication from 2020 features alumni stories, college news, and imagery to help connect the Johnnie community—until we can be together again in person. As you scroll through the pages, we hope it will inspire fond memories, reminding you of your St. John's experience.