Visiting is the best way to learn about St. John's. You can explore campus, take a tour with a current student, attend a class, talk with a faculty member, meet with an admissions officer, eat in the dining halls, and even stay overnight. Whether you choose to visit the Annapolis campus, the Santa Fe campus, or both, you'll find Johnnies are friendly and eager to share their experience with you.
Annapolis Campus
The 36-acre Annapolis campus is located in the historic capital of Maryland. Annapolis is within 30 miles of Washington, DC and Baltimore.
Visit Annapolis Campus
Santa Fe Campus
The 250-acre Santa Fe campus is tucked into the Rocky Mountains, just two miles from the heart of Santa Fe, New Mexico, the country's oldest capital city.
Visit Santa Fe Campus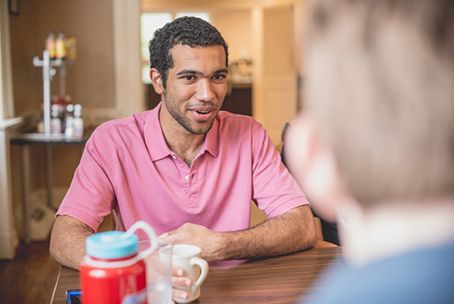 Contact Admissions
The Admissions Offices at both campuses are more than happy to assist you and provide you with information about St. John's.
Contact Admissions