Saturday, April 22, 2023
Earth Day has always been celebrated by the city of Santa Fe and our surrounding communities. It reflects Santa Fe's ethos of sustainability and desire to live more harmoniously with nature. St. John's has a long tradition of participating in Earth Day: in fact, the first president of this campus, Richard Weigle, led celebrations at the very first Earth Day in 1970. Check out our new solar project, experience a unique acoustical performance by the Johnnie-founded EcoSono Ensemble, attend a talk by eco-philosopher Sophie Strand, watch the biopic "Stewart Udall and the Politics of Beauty," and enjoy outdoor activities and demonstrations, all free and open to one and all.
The campus of St. John's College in Santa Fe, New Mexico, is located on unceded Tewa Territory. We recognize the original Native inhabitants of our campus lands, offer our respect to the people and history of these lands, and formally acknowledge the personal, cultural, and historical significance these lands hold for the descendants of these Native peoples. We hope that this acknowledgement will encourage members of the St. John's community to continue their passion of asking questions, studying fundamental ideas, engaging in constructive dialogue, and expanding our conversations. This land acknowledgement is not meant to be a finished product, but instead the beginning of an ongoing effort to increase our knowledge about the history of the lands on which our campuses sit.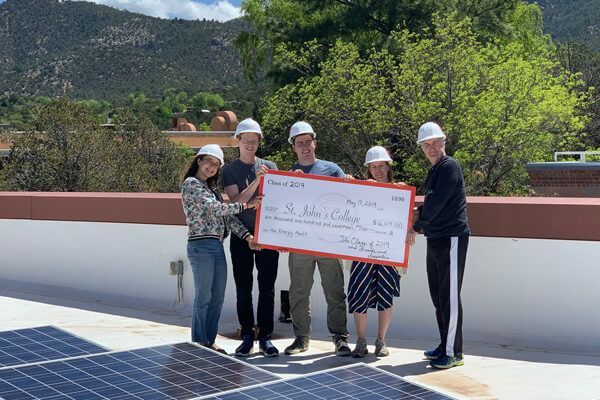 St. John's Giving Day
Our inaugural St. John's Giving Day helps fund the remaining 364 days of the year—from seminars to student activities, scholarships to campus improvements. More than any other day, this is an opportunity to level up your philanthropy, make a challenge to friends and classmates, or donate to one of our specialized annual giving funds, such as Johnnie Scholarships, the Tutor Fund, or Student Life and Athletics.
Give Now