Santa Fe Orientation and Convocation Fall 2022
Freshmen, New Transfers, Readmits,
Graduate Students (In-Person & Low Residency), and Families
We are pleased to welcome all of our Johnnies to our beloved community. This fall we are planning a full schedule of events and activities for everyone!
As plans and schedules are finalized, we will update this page, so check back often. In the meantime, please find important information and links below as you plan for your arrival in Santa Fe.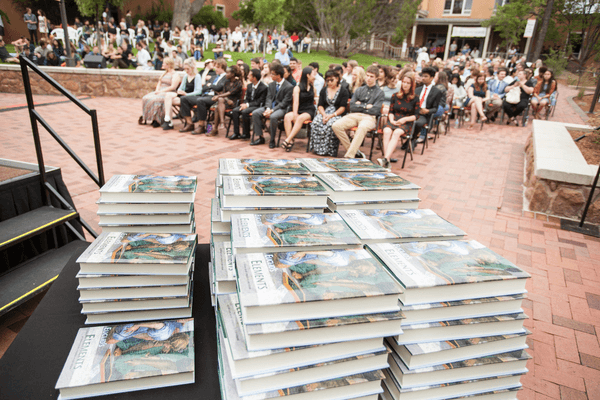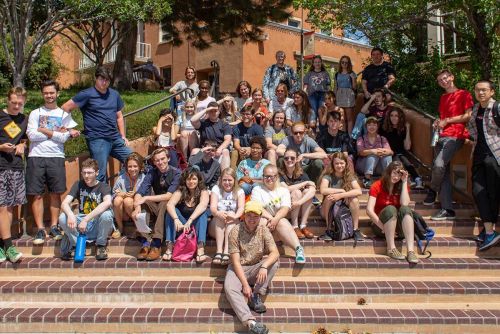 Housing & Orientation Details
Move-in/Housing
Housing questionnaire is due July 1 and housing assignments will be emailed to your SJC email on July 15.
Outdoor Wilderness Program Participants: August 13, 12–4 p.m., Weigle Hall
Participants in the Pritzker Promise Bridge Program: Arrive on campus August 15, Weigle Hall. More information will be emailed to you.
International Students: August 20–21 (if not participating in the Pritzker Bridge Program)
Freshmen, New Transfers, and Readmits: Sunday, August 21, 9 a.m.–1 p.m. Check in at the ESL portal (see Santa Fe campus map).
Sophomores, Juniors, and Seniors: Wednesday, August 24, 10 a.m.–5 p.m.
Graduate Students: Wednesday, August 24, 9 a.m.–1 p.m.
Orientation
Orientation will provide you with a thorough introduction to the life of the college and the departments that will support you throughout your time at St. John's. Below are important dates for planning purposes. All orientation sessions are required unless otherwise stated. Please click on your schedule below. Schedules are subject to change. The most up to date schedule will be provided in your welcome packet.
Freshmen, Sophomores, and Transfer/Readmits: Sunday, August 21–Saturday, August 27
Families of Freshmen: Sunday, August 21–Tuesday, August 23 (optional)
Families are welcome to explore Santa Fe on Wednesday, August 24 and join us in person or online for Convocation on Thursday, August 25.
Graduate Students (Low-Residency): Wednesday, August 24–Thursday, August 25
Graduate Students (In-Person): Wednesday, August 24–Saturday, August 27
Convocation
This ceremony is a long-standing tradition at the college and serves as the formal induction into the St. John's community. Families and friends are invited to attend in person or watch online. Stay tuned for any changes due to updated COVID regulations.
Thursday, August 25 at 10:30 a.m. Rehearsal at 10 a.m., Weigle and ESL Placita
Freshmen and Graduate Students
Special welcome to our transfer students and readmits
Watch the 2022 Convocation livestream on YouTube, August 25 at 10:30 a.m. MDT.
Welcome Week
August 29–September 3
Full week of events – updated schedules will be provided in Welcome Packets upon arrival
Parent Orientation – for those parents unable to travel to the Santa Fe campus, there will be a special online session. Watch for further information.
Class of 2026
Find answers to frequently asked questions on the Santa Fe Admitted Student Page.