One Great Books College, Two Great Campuses
For many families, choosing a college is a long and stressful journey. All families want to support their student's choices, but also want to make sure they're considering all of their options when it comes to an undergraduate education. Families wonder whether their students will be prepared for the future—and whether they'll be happy at the school they select.
And of course families are also rightfully concerned about affordability and financial aid.
That's why we've compiled some links for families below. We hope they address some of your concerns, and give you better insight into why generations of students and their families have chosen St. John's College.
At St. John's, great books—and great discussions—are the heart of the college's distinctive program. Our students—known as "Johnnies"—are part of an intellectual community and investors in their own education, from conversations around the seminar table to those that take place beyond classroom walls. Inspired by some of history's most brilliant philosophers, scientists, musicians and more, students push themselves to think deeply, discuss intensely, and live boldly. They leave St. John's with a passion that ignites distinctive career paths—and their world.
Career Supports & Alumni Success
This unique education leads to meaningful lives and success in chosen fields.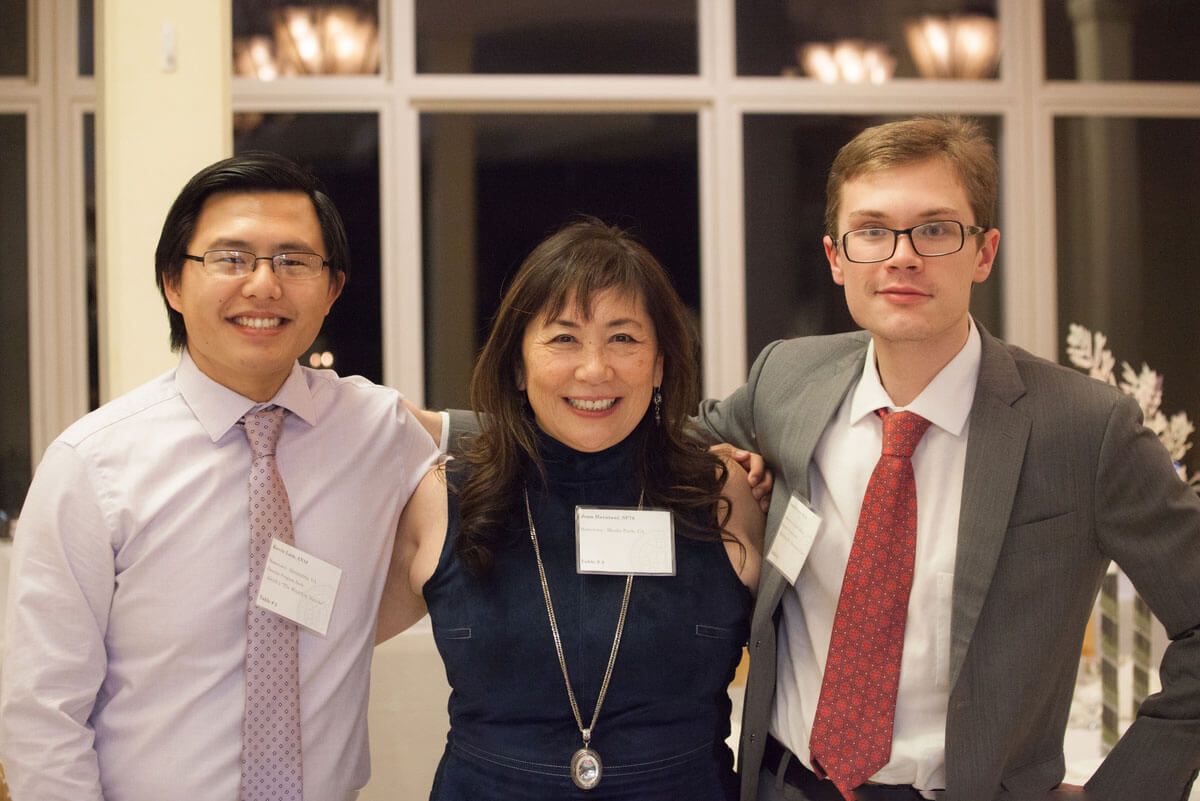 How We Make It Affordable
We're committed to making this education accessible to all students and families.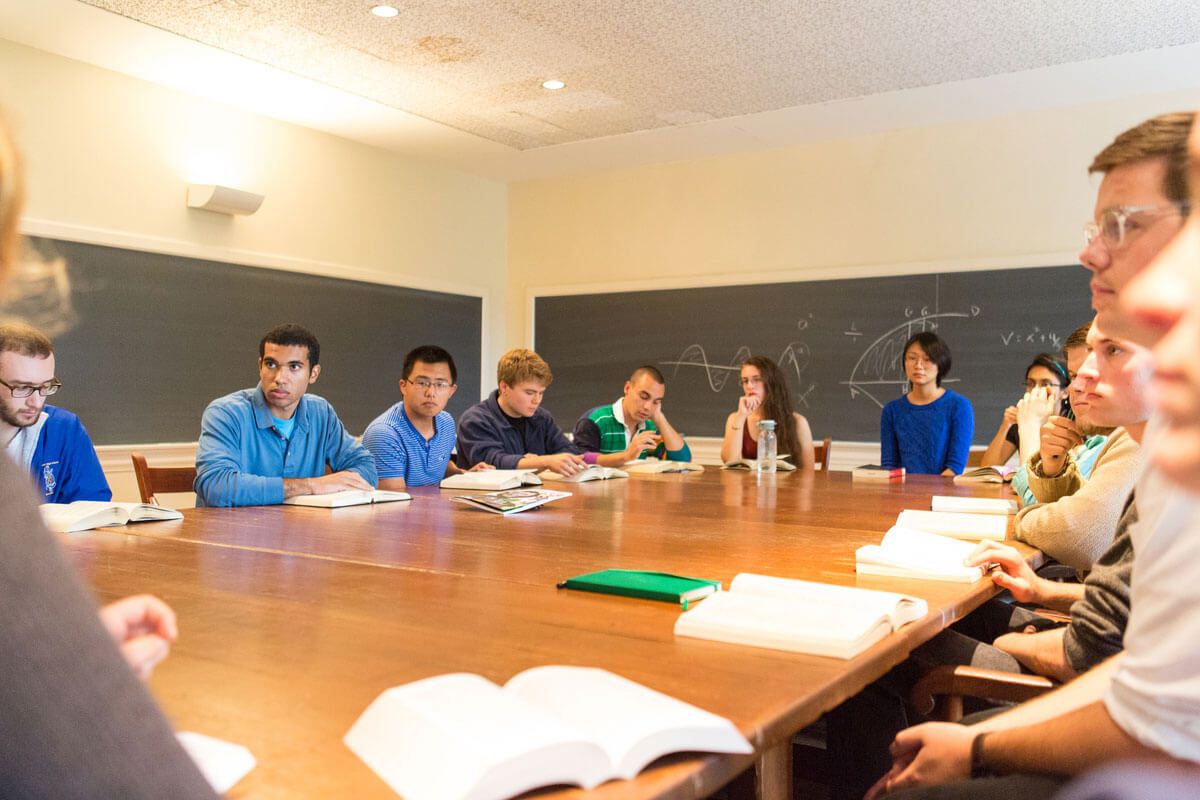 A Great Experience on Either Campus
Get ready for four years of great books, deep conversations, and lifelong friendships.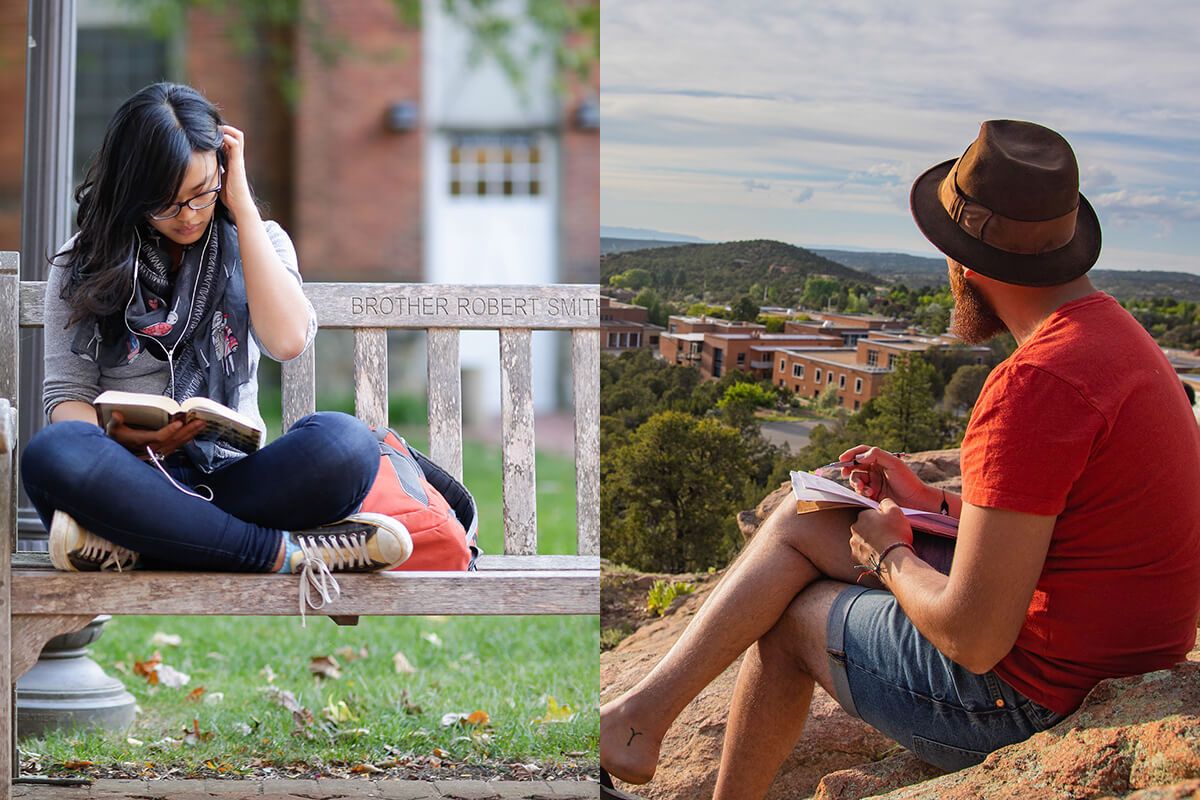 St. John's By the Numbers

1
Our one major will take you anywhere. Credits are equivalent to a double major in philosophy and the history of math and science; and a double minor in literature and the classics.
Learn more about the curriculum

7:1
The low student-to-faculty ratio of 7:1 contributes to our Number 8 ranking for "Best Classroom Experience" by the Princeton Review.
See more rankings and ratings

50%
Half of all Johnnies do at least one internship, many of which are fully-funded through the Hodson and Ariel internship programs.

$36k

200+
Johnnies' chronological study of more than 200 great books and scientific experiments, which span 3000 years, is often considered the most rigorous education in America.
The St. John's College Reading List

2

#5
The Princeton Review ranks St. John's as fifth best in the country for top professors. Of course, at St. John's we call them "tutors."
Check out our rankings

80%
Most Johnnies live on campus in Annapolis or Santa Fe, including all freshmen and sophomores.

7,000
Santa Fe sits at a rarified 7,000 feet with access to 478 miles of hiking and biking trails. 79 ski trails are 15 miles uphill from campus.
Join the outdoor adventure

30
The Annapolis campus is just 30 minutes from Washington, D.C., making it one of the best colleges for politically engaged students.
Read about subjects in politics

2

3-2
Johnnies hold the national collegiate croquet championship title and last year beat the US Naval Academy 3-2 at the world-famous Annapolis Cup.
Explore St. John's Traditions

1696
Johnnies have been reading great books since 1696 (when we were called "King William School"), making St. John's the third oldest college in the United States.
Learn more about our history

#1
Ranked as the college sending the highest number of students to PhD programs in the humanities, St. John's sends students to pursue advanced degrees and directly into dozens of fascinating careers.
Read more about careers and grad school

Top 4%
St. John's is in the top 4% for the number of students receiving PhDs in science and engineering. The curriculum includes four years of advanced mathematics, physics, chemistry, and biology.
Read more about the sciences at St. John's