Alumna Publishes Pakistani Retelling of Austen Classic
January 3, 2019 | By Kimberly Uslin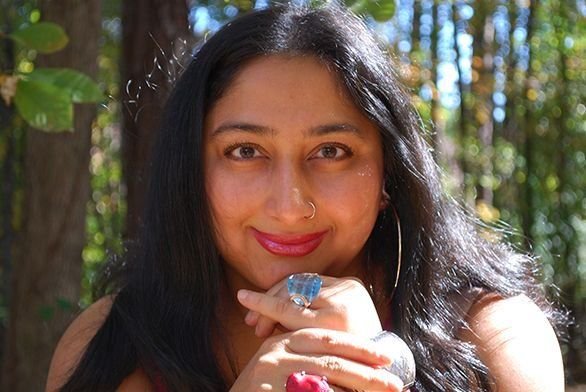 Soniah Kamal (A96) was 14 years old when she received her first copy of Jane Austen's Pride and Prejudice. She didn't read it "seriously," however, until she was 16—around the same time she moved to Pakistan.
"The book seemed such a mirror of Pakistani society," she says. "Even though Pride and Prejudice was written 200 years ago, the whole premise rests on the fact that the Bennett girls have to get married. In Pakistan, the pressure to get married is still very strong, no matter what you've accomplished."
"As a post-colonial child," Kamal continues, "I am speaking English because of policies that were set centuries ago. I grew up with English literature rather than indigenous literature. I think there's a huge need for more diverse literature. It's important for helping people connect across cultures and be able to see each other. These sisters—it doesn't matter if they're drinking chai or lemonade or Coke. It's all the same at the end of the day. It's just people who want to live happy lives. That's why I've always wanted to do a retelling and to set it in that society. It's been a dream of mine."
On January 22, her dream will become a reality with the release of her latest novel Unmarriageable. The retelling is published by Penguin Random House and has already received advance praise from Publishers Weekly, Kirkus Reviews, authors such as Jasmine Guillory, Amulya Malladi, and Thrity Umrigar, and is an Amazon Best Book Pick and Library Reads Pick.
Despite the novel's warm reception, Kamal admits she was intimidated to take on the classic.
"I've been wanting to write it forever and have started and stopped over the years," she says. "There are so many balls you have to juggle when you do a retelling in a completely different country and different culture. It had to appeal to Jane Austen lovers and people who don't know Austen at all, and I had to stay true to both readers who know Pakistan and readers who aren't familiar with the country. What do you explain, and how do you explain it?"
Eventually, however, Kamal was pushed into writing a first draft for her MFA thesis at Georgia State University. She wrote it in two months, saying the deadline didn't allow her to "worry or think." It would be this draft that Penguin Random House went on to buy, but in the meantime, she published other work, including short stories and the novel An Isolated Incident (which features St. John's Liberty Tree) before returning to her take on Austen.
"I'm so excited that it's coming out with Random House, but the real success is that I actually wrote it," she says with a laugh.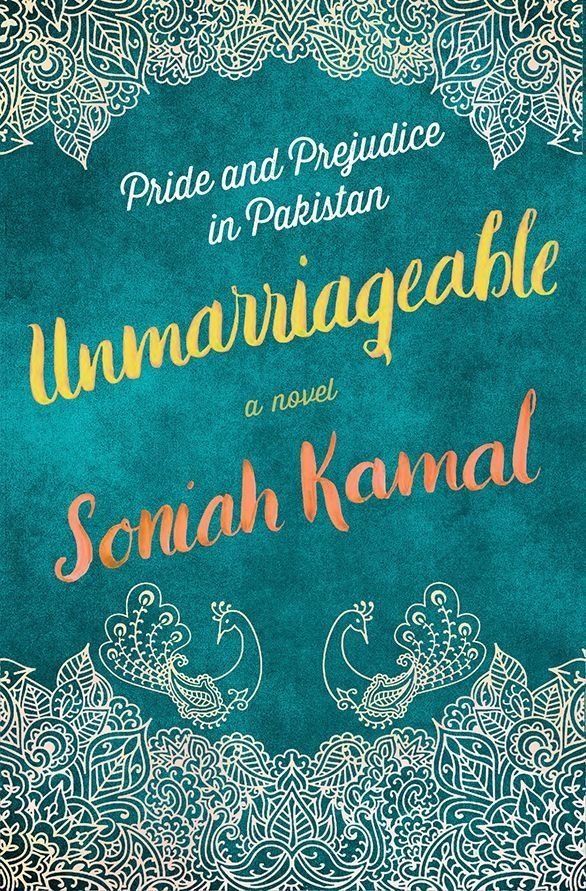 In Kamal's retelling, Elizabeth Bennett is Alys Binat, one of five daughters in a family struck by scandal. Unmarriageable is what she calls a "parallel retelling," modified to reflect the realities of Pakistani society. In Austen's text, for example, Jane Bennett catches cold and has to stay overnight at Mr. Bingley's home. In a world with "cars and taxis and Ubers," finding a reason for Jena Binat to stay the night was challenging. And while Pride and Prejudice didn't have to grapple with its own existence, in Unmarriageable, Alys Binat is a literature teacher and introduces her female students to Austen.
The decision to include the original text was deliberate, Kamal says.
"I had to choose between setting [Unmarriageable] in a world that was not aware of the very book it was retelling or bringing it up front and center," she says. "This is an elite English school in Pakistan. Chances are Jane Austen is going to come up. To not acknowledge it didn't seem right. I wanted to have a discussion of Austen in the book, of what she could mean in contemporary Pakistan. There were so many authors who were way more successful than she was [at the time], but she's the one everyone reads and remembers. Austen's novels are really social critiques, exposing hypocrisy and double standards. She doesn't ridicule people as much as she does the institutions that gave rise to such ridiculous standards, and she's a modern storyteller in so many respects. Her pacing is incredible. She's very relevant. Open any page of any of her novels and there's always a gem there."
"I wanted to acknowledge that," she continues, "and I thought it would be fun. In the first chapter, there's a mention of the 1995 BBC adaptation. Most people have watched that. It was a huge revival, a huge moment for young people who hadn't seen it. I wanted to get Colin Firth out of the way. That was part of my verisimilitude."
Interestingly, Pride and Prejudice was not at the heart of Kamal's St. John's education. Though she studied the text, her junior essay was instead on Austen's Emma and friendship, while her senior essay focused on Vikram Seth's A Suitable Boy (which is not a Program book at all).
When asked which texts from St. John's had the most influence on her, Kamal is thoughtful.
"I think the correct answer would be all of them and nothing specifically," she says. "Reading as much as we did, all that philosophy … it's all about the connections you make. A lot of my work is about making cultural connections, which is exactly what St. John's does. What you take from one reading to another is all interconnected, and it gave me a foundation for understanding the connections I already had from country to country and culture to culture."
The education, she says, also gave her some invaluable personal connections.
"It's nice to stay in touch with friends you've made from St. John's," she adds, "the kind of people who will bring up Euclid when we're having silly Facebook chats. They understand."