Alumni Association Recognizes Volunteer Service Award Recipients
August 28, 2019 | By Rebecca Waldron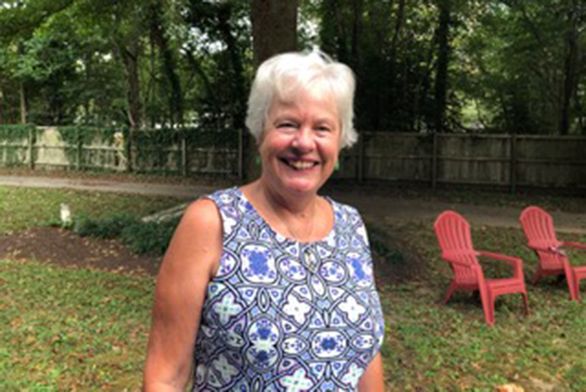 Every year, the St. John's College Alumni Association selects recipients for Volunteer Service Awards.' These awards are given in recognition of a broad range of exceptional and valuable services to the school. This year's alumni recipients will be honored at Homecoming on their respective campuses during the college's Thank You Lunch. Here, they speak about their St. John's experiences and explain why giving back is so important to them.
Cynthia Barry (AGI05) enrolled in the Graduate Institute midlife, driven by a desire to deepen her reading and to reconnect with the ideas and language that had inspired her in her youth.
"I have found 'the most contrarian college,' as Frank Bruni called St. John's, to be the most amenable path to a full, happy, and long life," she says of her time at St. John's. "It's interesting that I found St. John's because I wanted to read deeply. Reading is usually a solitary activity. In fact, what I found at St. John's were relationships. Reading together, talking together, thinking together, laughing and exploring together—this all brings friends and relationships into your life that you never otherwise would have had. I felt grateful and, in turn, wanted to help other alums to stay connected."
Barry will be receiving the award in recognition of her service to the Graduate Institute —including leading the organizing committee for the 50th Anniversary celebration—and in recognition of her ongoing work with the Alumni Association's working group on events, helping to make Homecoming and other events even more enjoyable and effective for alumni. Throughout the years, Cynthia has attended homecoming events, croquet matches, alumni meetings, and seminars.
"I'm always struck by the love St. John's seems to bring forth," she says. "I feel sure other people deserve [this award] more than I do. I've applauded as others have received this recognition. I've even nominated some for this award! I hope it shows all alumni that St. John's values its graduates. Reading the great books somehow transmutes into great activity and great gratitude. [Is] St. John's a contrarian college? Well, in some ways, but in many ways a college of heart, generosity, and kindness."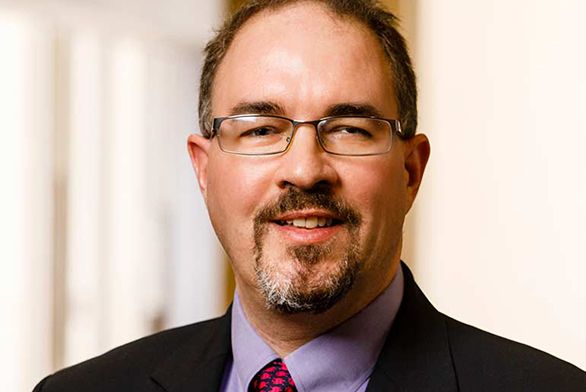 David Harman (SF94) says he's just glad he could find a way to meaningfully give back.
"The value of going to college is not just in what one learns in class," he says. "There is huge value in the lifetime connections we make while we are students and now as alumni."
Harman will be receiving the award in recognition of the work he has done as a volunteer with the Alumni Association's Career Services Working Group, as part of which he has mentored students and written a guide to Career Networking for Johnnies. He says that as bookworms, it's easy for Johnnies to forget about the importance of getting out and talking to people.
"Networking is not a skill that comes easily to those of us more comfortable in books," Harman explains. "It's often seen as a transactional activity. It shouldn't be. Networking is about learning from others, creating connections, and building support. That's where the networking guide hopefully comes in."
When asked how he felt about receiving the award, he said: "The recognition is nice, but I'm more interested in seeing SJC grow."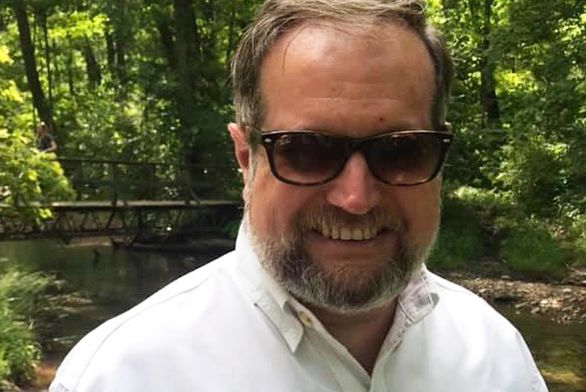 Brett Heavner (A89), who sits on the board of the Alumni Association, has enjoyed volunteering to assist St. John's for many years. He will be receiving the award in recognition of these many years of service to the college community—including sponsoring internships and mentoring students in partnership with Career Services—and his transformative work with Philanthropia, the precursor to the Alumni Association's Alumni Giving Council. The council was created to improve understanding of philanthropy in the alumni community and encourage Johnnies to support their alma mater with generous giving. Over the years, Heavner's law firm has also hired St. John's students as interns and has hired recent St. John's graduates as legal assistants.
"I am honored to receive the award and happy to have been able to help St. John's when I can," Heavner says. "The college gave me such a great foundation, I feel strongly that I should give back and support it whenever I can."