Annapolis Johnnies Adapt to New Circumstances
April 21, 2020 | By Les Poling
At St. John's Annapolis, the announcement suspending in-person classes due to coronavirus came while most students had already left campus for spring break. The days that followed passed in a blur: Students settled into new routines, began writing essays from home, and started using online platforms to attend class. During the first weeks of remote learning, we spoke with several Johnnies to discuss an unprecedented time in the college's history.
Rediet Worku (A21)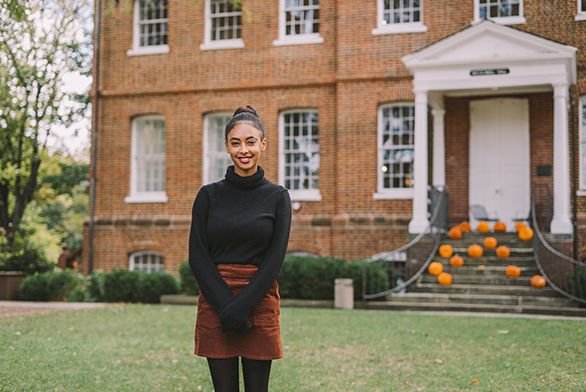 I'm currently in Silver Spring, Maryland. I don't really know where I'll be in two weeks; I'm trying to figure it out. I was awarded a Projects for Peace grant, but unfortunately they cancelled it as a result of everything that's going on. So now I'm thinking about whether I have to move back home in these next few months or if I should remain here with my extended family.
[Since the move to remote learning,] it's been okay, but it's also been very challenging. As an international student, because I have to live with extended family, I found that doing my work is a bit challenging in the sense that they're not familiar with the Program and the amount of time that I have to set aside for it. I didn't want them to think that I didn't want to talk to them [because] I have my books or my laptop all the time. So it's tricky trying to work around that. This week has been mainly focusing on my junior essay, so once classes do start, then we're all going to have to get adjusted to it again, because the schedule's going to be different.
All my friends and I have tried to keep in touch and make sure that we're there for each other, but I think the key word here is "challenging." The majority of my friends are international students, so the majority of our conversations have been trying not to panic. The main thing is that most of us now can't go back home, because of the travel restrictions, so it's a feeling of being chained or having your hands tied behind your back. Because in the case of something happening back home, there's nothing you can do. And trying to figure out living arrangements here and our visa status—all those different things are mentally taxing.
One of the things that really stood out to me, compared to my other friends who go to other institutions in the U.S., was how St. John's dealt with the issue, especially with international students. The fact that they even allowed a few students to remain on campus and that they're willing to help students out financially, especially when St. John's is a small school—that really is admirable, because many of my friends who go to bigger institutions didn't have that support.
I've been writing a lot. I've been spending my days just writing—writing this essay in particular, but writing other things as well. It's something that I enjoy doing, and I think the essay couldn't have come at a better time, because it's occupied so much of my time. I need a manuscript to get into a creative writing graduate program, so I've been meaning to start working on [that].
Julian Marks (A23)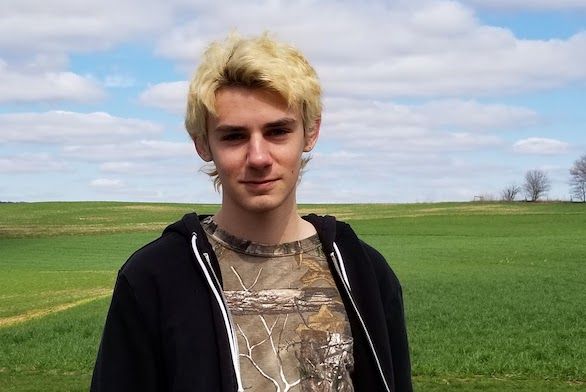 After this month's surprising turn of events, I've been awarded an extended stay at my family's quiet homestead in Lancaster County, Pennsylvania. Now having to complete my freshman essay in new surroundings, I can't help but look back on the circumstances that birthed it. I'm trying my hardest to keep in contact with the people that motivated my thinking, because it's tragically easy to see the value in community at a time like this. The first time I thought about my essay topic was back in November, after having a completely accidental conversation on the quad with another student. It never would've happened if it weren't so easy for our paths to cross.
The value of physical proximity at St. John's really can't be written anywhere. It's the same awe as dropping a seed into water and watching it grow; you have to be shown how your personhood can unfold in this environment. These circumstances are less than ideal, but I think it's actually quite an interesting challenge, especially for the freshman class. This community took a far stronger hold on us than we expected, and now that we've had a taste of it, I think many of us are tempted to get in the driver's seat and keep it alive as best we can. Looking beyond college, if we really want to take this kind of environment with us, we will have to recreate it for ourselves. I think we should consider this good practice.
Hannah Glick (A23)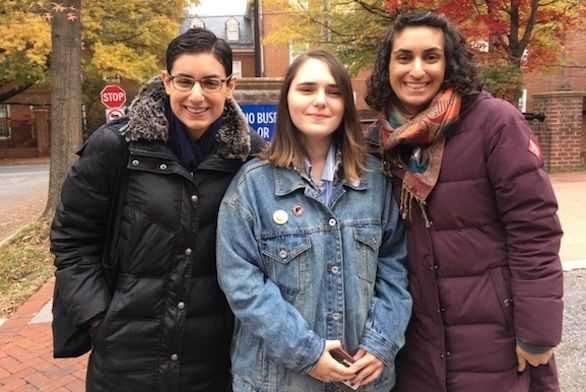 I am currently staying at my home with my father. We are the only two who live here, so it is imaginable just how stir-crazy one can become. The house is located in a town about 45 minutes away from Philadelphia called Warminster. Although I do not know the exact amount of cases in my county, the home health aides who come to help my father say there are quite a few. Due to his cancer diagnosis, everyone must be on high alert regarding the virus. If he were to catch it, there would be catastrophic consequences.
My remote learning has been off to a rocky start. I am generally not good with computers and I miss the communal learning St. John's offered. In fact, that is why I chose to go there above all other schools. I love learning through conversations and so many of the nuances of group discussion are lost when placed online. Luckily, my seminar tutors have given me a one-week extension on my freshman essay so I can focus on it better and produce something I am proud of. With everything going on and the emotional strain of living with and offering support to an ill parent, finding the time to work on my education has been very trying.
A few of my friends and I have made a Discord server where we can speak to each other from all corners of the world. Also, social media platforms such as Instagram have been very helpful in keeping us connected. I've had the privilege of being able to keep in contact with most of my very close friends and would be so lost without them. I realized that I miss being able to walk outside and talk to people. Here it is much more remote than Annapolis and I am completely alone with my father, whom I love dearly, but still.
I have taken some time to read for myself. I ordered two fiction novels I am excited to finish, and Netflix/Amazon Prime have been very valuable as well. I also enjoy keeping NPR on in the background so I can hear people speaking, even though all they tend to talk about at this point is the virus. Mostly what I do to keep myself from falling too deep into a slump is think about how nice things are going to be when this is over.
Alayna Raymond (A23)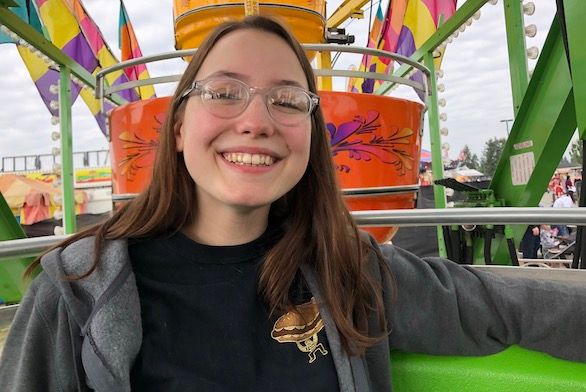 I am roughly 2,800 miles away from Annapolis, quarantined in my hometown of Spanaway, Washington.
Remote learning is a tricky business, because on the one hand a person can have a fast internet connection, a stable household, and all the food they need. These are the ideal conditions for a remote learner, but there is also an unfortunate reality: Many are struggling to keep up with their schoolwork because of the privation of these basic needs. Not only that, but the mental toll that world issues are taking on us is immense.
Putting that aside, the idea of remote learning is a good one. It's not only challenging Johnnies (who are able to be present) to communicate in the virtual world, but encouraging us to strengthen the communal sense of a seminar or tutorial that may come naturally in the classroom. The effort students, tutors, and the administration is making is quite a feat in itself.
I must admit that I initially felt we wouldn't be capable of remote learning. St. John's is so embedded in physical human connections and rooted traditions that I couldn't imagine a virtual semblance of that. I was so used to walking around Annapolis with friends, working in the library, and being involved in such a strong community—I was afraid that would be lost amidst the virtual transition. I am glad that is not the case.
Classes have been one of the few things that have lifted my spirits amidst this crisis. Translating Greek, discussing Ptolemy, and having seminars on ​Physics​ are what I look forward to most in my day. There's a certain comfort in seeing familiar faces continue to share in the perplexed delight of philosophy.
Although these are not ideal circumstances, the strength of the St. John's community is unrelenting. By sharing in the mutual love of learning, we can do our best to remain connected and support each other in any way we can. I know those in especially dire circumstances deserve to be aided by their peers and kept in the loop. There is hope for an even stronger community to come out of this.
All in all, I am very grateful to be a Johnnie, whether I'm sitting at a table or talking into a screen.