Building a Community of Learning: A Conversation with Rachelle Munsey (A18)
November 16, 2021 | By Les Poling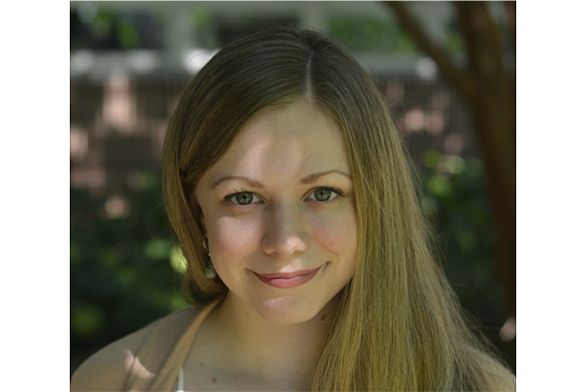 "I vividly remember the fullness of the life of a Johnnie," says Rachelle Munsey (A18), a St. John's alum who now works as a community facilitator in Annapolis. "The wonder that comes with being so thoroughly steeped in the Program and the process of communal inquiry and discovery that it infects all parts of your life, as well as the all-demanding and often taxing nature of the academic load, club activities, your personal needs as an individual."
That intimate knowledge of all that life at the college entails—both the energizing and the taxing—is part of what inspires Munsey in her work as a community facilitator. As one of four community facilitators in Annapolis, Munsey works with the assistant dean's office to support students in a variety of ways, from being on call for potential emergencies to planning a monthly calendar of student life events. No matter the activity, Munsey says, the underlying priority is creating a community where all students feel safe and comfortable.
"I try to draw on [my St. John's] experience to fuel my compassion and respect for the challenges students face," she explains. "And on the event-planning side of things, I try to think of activities that my peers or I would've appreciated as a student."
We spoke with Munsey about the details of her work, her time as a student, and more; read our conversation, which has been edited for length and clarity, below!
First of all, can you briefly describe your undergraduate experience and its impact on your life?
I found the far-reaching nature of the Program to be one of the most worthwhile challenges. As someone who preferred literature in high school, I never would've imagined myself presenting a four-page proposition from Apollonius' Conics from memory or filling five chalkboards with the intricacies of Maxwell's differential equations for describing classical electromagnetism. And what's more, I would've never imagined myself truly championed by my tutors and peers in these new realms of study and very much in my element. This education is an essential introduction to the never-ending pursuit of learning how to listen and ask questions of individuals, texts, and the world around us.
My time at the college taught me that human thinking has captivating vitality, and when supposed boundaries between domains of studies are dissolved, a real potency to illuminate truth and beauty is fostered in a community of discussion. Something I especially value about Johnnie culture is the humility—the texts and the cooperative nature of our work demands it of us. This humility is modeled most gracefully by our brilliant and learned tutors, and it is a behavior and mindset that we all grow in and develop, albeit imperfectly, together during our time at the college and hopefully beyond. I will add that while humility can be falsely associated with a shy, passive character, the classmates and tutors I admired the most drew steady confidence, rich wisdom, and genuine compassion from a wellspring of humility; furthermore, it fueled their capacity for wonder.
How did you become a community facilitator—and what, to you, does that term mean? What do you think makes the role of community facilitator important?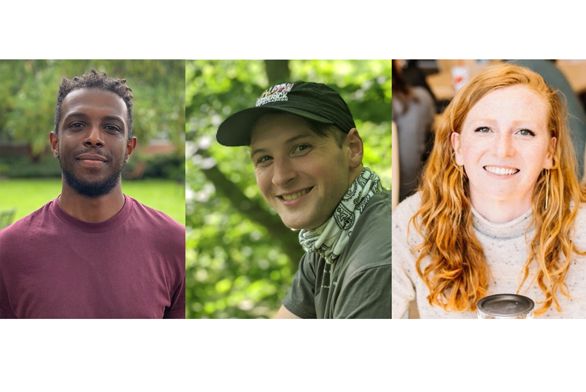 I became a community facilitator after my graduation (at that time we were called senior residents and all the roles were part time). I had truly appreciated the role the senior residents had played during my time as a student. The Program is a wonderfully intense endeavor, but this means it can be very valuable to seek the support of someone who understands what you're tackling while not feeling the same strains concurrently.
The community facilitators by definition act as representatives of the assistant dean outside of office hours. We take turns holding an emergency on-call phone and will often get asked to accompany Public Safety officers in responding to a crisis to provide support as a non-uniformed presence. Outside of emergency scenarios or chaperoning events, we have the privilege of getting to engage with students in a more organic way as fellow members of the community: We all live on campus or very close by (some of us in the dorms), and we participate in many aspects of campus life, including intramurals, St. John's chorus, Sicut Sing, dancing, and study groups. We often meet with students informally to discuss everyday challenges, the Program, plans beyond college, and the all-desired healthy life balance.
Your title is "community facilitator for student activities and events"—what is your specific role, and how does it complement the work of your fellow community facilitators?
I have the privilege to work with a truly fantastic student aide team to coordinate on-campus events for the polity and organize off-campus trips. Examples of our campus trips this fall would be the Lang Lang Concert at the Kennedy Center in DC, the Maryland Renaissance Festival, the Smithsonian Zoo, the Larriland Farm apple-picking trip, and the Smithsonian American Art Museum. I also serve as a liaison between students, administration, and the delegate council to aid in communication between the three entities and tackle projects of mutual interest. I manage the college's catalogue of clubs, multiple event calendars, and our newly added McDowell coffee shop calendar; assist with event contracts, campus reservations, and film licenses; and I support new clubs in getting off the ground and connecting students with other members of the community that share their interests.
How do the four community facilitators work together to serve the St. John's polity?
I love that my event work often overlaps with the other members of the community facilitator team. I'll often work with Kidus Kebede (A20) to coordinate activities for freshmen or international students; Robin Lancaster (A18) and I have planned outdoor activities such as laser tag and the Fall Fair together; and I designed crisis support kits for Jen Cline's RA team to use to help their residents in times of crisis and had the RA's pick out collaborative dorm decor projects for their halls. We stay in frequent contact and brainstorm weekly how we can better support the wellbeing of the polity, both as individuals and as a community.
Is there anything in particular students should know about the community facilitators?
Our number one priority is always to ensure the safety and wellbeing of students and polity members and provide what support we can in moments of crisis, often in conjunction with the efforts and skill sets of Public Safety officers and the on-call counselors. Ask us individually and you will hear resoundingly that we want to see you thriving, and we want you to reach out to us for support! If the matter has any degree of urgency, calling Public Safety—who can get you in contact with the community facilitator on call—is the best way of reaching us. Otherwise, you can reach out to us via our school emails, and we will do our best to answer your questions or get you in contact with those who can. Ask us out for coffee or tea! While the weather permits, I like to meet students for a walk on campus with my toddler Ariadne Mina, whose sole aim is to subvert physics and become a perpetual motion machine.