Caritas Society Supports Students
February 13, 2019 | By Kimberly Uslin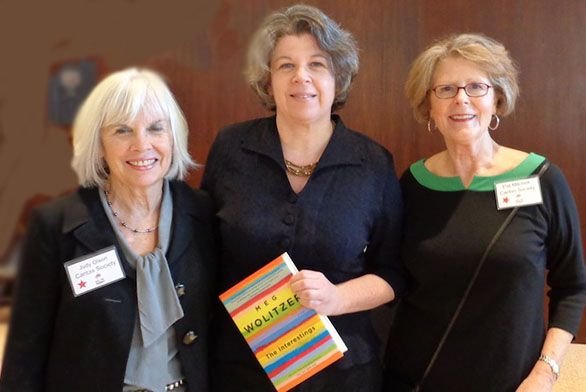 This year, the Caritas Society of St. John's College will celebrate its 50th anniversary. Founded in 1969, Caritas (which is Latin for 'charity') is a nonprofit corporation that supports St. John's College through student grants and an emphasis on improving town-gown relations.
On March 2, Caritas will host its annual fundraiser, which features political comedy and music troupe the Capitol Steps. The nonpartisan event is the primary source of funding for Caritas' annual support grants, which support undergraduate students who have exhausted other financial aid and cannot meet college expenses.
"Caritas is highly respected on this campus," says Alexandra Fotos, associate director of leadership annual gifts and Caritas liaison (and, incidentally, the daughter of a former Caritas member). "Almost every department works with them, and they bring a lot of good will."
The Caritas Society is home to about 190 members, many of whom are also supporters of the Mitchell Gallery. Though it was founded by women, primarily the wives of St. John's staff and faculty, membership was opened to men in the 1990s. Now, the group meets several times a year for luncheons and social nights on campus, with the occasional field trip to places like Historic London Town or the Annapolis Maritime Museum.
"We have good receptions and good parties," says Fotos. "If you want to meet nice, interesting, engaging people, this is the place to come. It's a fun group and offers a nice opportunity for people to gather, sit down, eat, and have conversation."
Membership does not necessitate donation, but the group raises enough money annually to give book awards to five students per year and supplemental grants to eight to ten students. The funding comes largely from the Capitol Steps event, which began in 2003 and has been so popular that it has made it possible for Caritas to increase the number of grants they're able to provide to students. In 2006, Caritas also established an endowed scholarship, which they continue to contribute to whenever able.
"The Capitol Steps really took us in a totally new direction in terms of how much money we raise," says Caritas president Lynn Yarbro.
The performance, which consists of skits, music, and more, is followed by a reception featuring sparkling wine, "little treats," and an opportunity to interact with the members of the troupe.
"The show is fast-moving, very funny, very good," says Fotos. "No one is left out of the fun."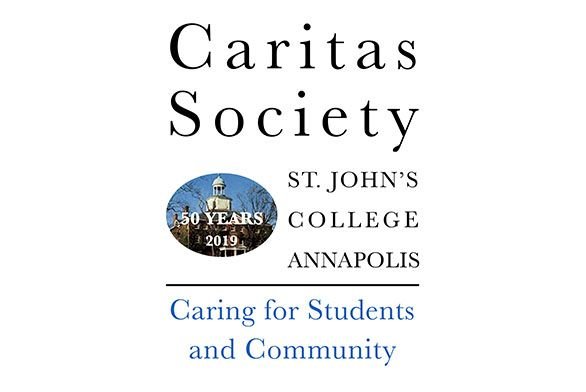 Caritas will celebrate their 50th anniversary in October, though details for the commemorative brunch still need to be ironed out. Since its founding, the group has raised $700,000 to help students stay in school, and Yarbro says their 50th year will be dedicated to growing the organization and making the community more aware of who they are and what they do.
"I'm among the oldest surviving alumni," says Nancy Eagle Lindley (A58), who joined when she returned to Annapolis as a retiree in 2003 and served two terms as Caritas president. "I bring a perspective that's somewhat different than most people."
"Caritas is a gateway to the college," she adds. "Members of the Friends board, the Board of Visitors and Governors, and the Mitchell Gallery board came through Caritas. People become active [at the college] and go to community or executive seminars. Caritas and St. John's are like a part of their being."