Fall Freshman Class Meets Enrollment Goals in Annapolis and Santa Fe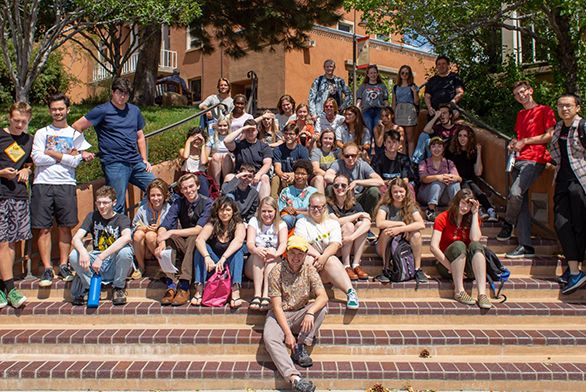 In an era in which small liberal arts schools are struggling to attract new students, St. John's numbers keep getting better.
"It has been a really good year in admissions," says Ben Baum, vice president of enrollment. "In the years I have been at St. John's, we've not been in such a strong position as we are in this moment."
The transformative vision of the Freeing Minds campaign—to make the St. John's education affordable and accessible to qualified students who seek it through a new financial model–has had a significant impact on philanthropy and student interest. With the campaign came a new philanthropy-driven financial model that will cut tuition by a third, to $35,000 a year.
"I think it's a great policy," says 2023 parent Lisa Kanbar. "From what I know of St. John's, this seems entirely appropriate and reflects very well on the school."
A coordinated marketing push to prospective students, new publications and digital communications, national and regional ad campaigns, a refreshed website, and press coverage about the Freeing Minds campaign have all further bolstered St. John's visibility. Meanwhile, admissions staff met or reached out personally to more prospective students. As a result, St. John's has bucked the trend of declining enrollment seen by many of its peers.
"It's important that we create a well-rounded classroom," continues Baum. "When the application pool is up, that means our domestic applications are up, our number of Pell grant recipients are stronger, [and] we have a broader diversity within a class, as well as strong academic credentials."
St. John's new financial model has both lowered the educational price tag and attracted new applicants. While many small colleges saw an average five percent decrease in tuition deposits by May 1–the date most admitted students accept offers–Annapolis reported a one-year 10 percent increase and Santa Fe a one-year 26 percent increase.
Joey Pennington, who matriculated to the Annapolis campus this fall, is one of the students benefitting from the change.
As Pennington says, "Without the new financial aid package, we may not have been able to afford St. John's."