August 6, 2018 | By Kimberly Uslin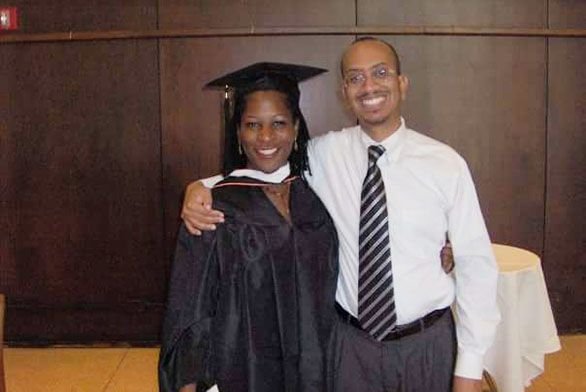 By their very natures, all Johnnies could be considered experts on the value of an unconventional education model. But for Graduate Institute alumna Anika Prather (AGI09), simply experiencing a nontraditional education was not enough—she had to create one. Her contributions to the field of education, in fact, earned her a 2018 Award of Merit from the St. John's College Alumni Association.
Prather is the founder and creator of the Living Water School. Inspired by the Sudbury democratic model, Living Water is based upon the idea that students should be responsible for and direct their own learning. The school was originally created as an alternative to public school and overcrowded local Montessori schools, which Prather felt would not serve her son's unique personality and learning style. It has since grown to accommodate 40 students in grades K-12, and Prather says a second location is in the works.
To a Johnnie, the Living Water model may sound like paradise. After all, what could be better than pursuing only that which is of interest, without worrying about things like a curriculum and standardized tests? Prather says that parents, however, are less easily convinced—and that she herself was no exception.
"I started the school as a mom looking for a better way for my child, but I had a lot of fear," she says. "It took a lot of faith to trust a child to know how they want to learn and who they want to be."
Her son, for example, was initially disinterested in reading. Per the dictates of Sudbury, Prather could not push him to learn.
"I had to trust that was okay," she says. She waited it out; eventually, her son's desire to learn more about animals inspired him to pick up a book. And while this basic skill came later in life, Prather believes that he is excelling in it now because it came from an inherent interest.
"He didn't learn to read until he was 7 years old," she says. "He's 8 years old now and reading at a fifth or sixth grade level."
The model can go to extremes. Prather recalls an anecdote in Free at Last, a book about the Sudbury model by Daniel Greenberg, in which a student wanted to do nothing but fish every day for years. He was allowed, and eventually went on to become a computer engineer.
"Children learn how to walk without someone teaching them how to talk. Children learn how to talk without someone teaching them how to talk," she says. "In the right environment, they can just learn in an organic and distinctive way, at their own pace and interest."
"Learning is not anything that has to be forced," she adds. "It's instinctive. A lot of my dissertation was based on Heidegger's What is Called Thinking? He breaks down how we are thinking beings. Thinking to the human is like flying is to a bird or barking to a dog. The human brain is amazing. When kids are given that freedom, the instinct to think just happens."
In the midst of all that free-form education, though, Prather has a few educational mainstays. Chief among them? The Great Books.
Students meet at least three times a week to discuss texts (or portions of text, for the younger children) in what Prather calls their "flagship connection." This structured element is one of two distinctly un-Sudbury aspects of the Living Water program, the other of which is the school's faith-centric mission—though in both cases, the students are welcome to opt out if they choose.
Though she has largely stepped away from teaching to handle her administrative duties, Prather still leads the Great Books discussions.
"Since I left St. John's, there's this hunger to keep doing it," she says. "I may only teach the sixth to twelfth grade students this year and hand off the elementary and preschool discussions, but it's so delightful listening to the little ones come up with these insightful things."
Prather will be honored for her 2018 Award of Merit at the Alumni Association Awards Banquet, held during the annual Homecoming celebration.