A Heartfelt Tribute to Joan E. Cole, Class of 1957, A Trailblazing Force at St. John's College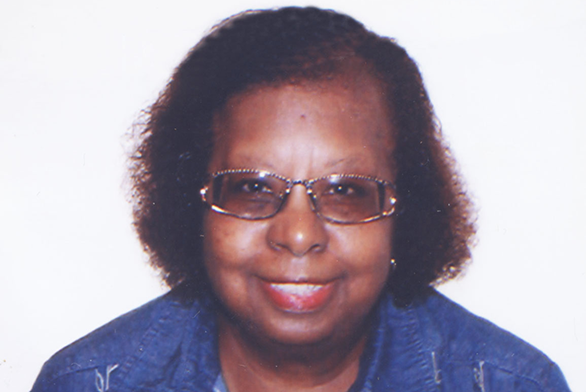 October 6, 2022 | by Patricia Moore
An icon has passed. Joan E. Cole (Class of 1957) made history as one of the first Black women to enroll at St. John's College. Cole was among the college's "Magnificent Seven," a self-described cohort of Black students who enrolled at St. John's before the U.S. Supreme Court's 1954 Brown vs. Board of Education decision that state laws establishing separate public schools for students of different races were unconstitutional.
Her career as a leader of librarians began in the 1960s when she moved to New York where she worked at Queens Borough Public Library (QBPL) as a children's librarian. She was a founding member of the New York Black Librarians' Caucus and served as its president from 1977 to 1979. That group became the first affiliate of the Black Caucus of the American Library Association which focuses on the needs of Black library professionals. Cole earned her master's degree in library science from Catholic University of America in Washington, DC.
Cole went on to serve as regional manager of QBPL, mentoring and helping to train young library managers. "She was highly respected and left an indelible mark on the lives and professional skills of those under her wing," reads the obituary written by the family. She is also remembered as "a great friend to the staff at the Langston Hughes Community Library and Cultural Center (Queens, NY)."
In Her Own Words
St. John's College is fortunate to have interviewed Cole for an oral history project about the "Magnificent Seven." Here are some excerpts.
Asked how she came to attend St. John's, Cole recalled how Martin Dyer (Class of 1952), who had attended her Baltimore high school, talked with her about St. John's. Then "one of the counselors took a group of us to St. John's for a day and we sat in the classes and talked with the students and had lunch. That made me more interested."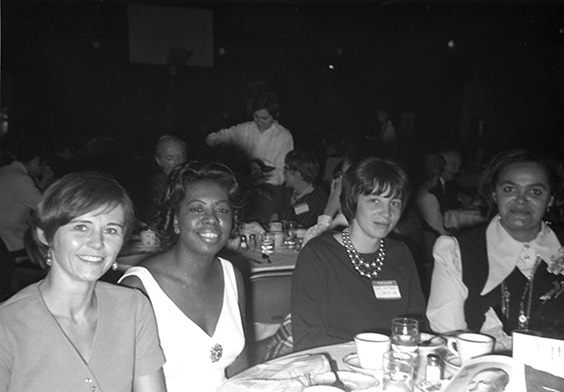 Although Cole was one of nine children, and one of two who were planning to attend college at the same time, she applied for and received several scholarships for her first year at St. John's, along with a sponsorship for her books. In her second year, she was awarded a full scholarship. "It was all I expected and really wanted, plus it was a really small school. (In) my previous education, we weren't encouraged to think critically as we had to do at St. John's, but I loved it…I always said I didn't understand calculus until the end of it, although some of the students had had calculus in high school; my school didn't because those were the days of segregation."
Cole started working in Baltimore at Enoch Pratt Library as a children's librarian while she attended classes during her freshman year. "I worked full-time and went to school (at St. John's) part-time." Once she received a full scholarship, Cole attended classes full time. After graduation, she was inspired by a national librarian's conference in New York and "had interviews with the three public library systems (and) chose Queens because it had more grass and trees." Her librarian career steadily progressed from near-entry level to becoming branch librarian/children's librarian until she was promoted to regional librarian in 1975.
A Lasting Legacy
Joan Cole is remembered as a leader of librarians and for her far-reaching impact on the lives and careers of Black librarians, according to Rolly J. Lee, who represented the Black Caucus of the American Library Association. Cole is survived by her sister, Dr. Nina Cole Rawlings, sister Marsha Marcano, brother Gary Cole, and a host of nieces, nephews, and friends.