Johnnie Alumni on Giving Back
November 15, 2018 | By Anne Kniggendorf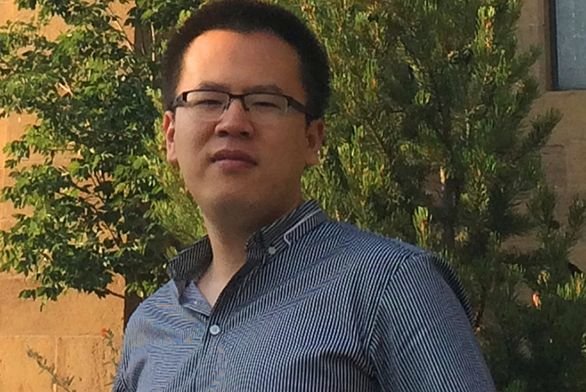 "Gratitude is indeed a duty which we are bound to pay, but which benefactors cannot exact," writes Jean-Jacques Rousseau in his Discourse on Inequality.
Throughout the St. John's College program, the theme—or sometimes, simply the suggestion—of giving back isn't hard to find. Students encounter messages about the importance of paying debts of gratitude to whoever or whatever has sustained, bolstered, or nurtured them in everything from Rousseau to the Bible.
When he approached the end of his time at the Santa Fe Graduate Institute, then, Dongyu Cui (SF16; SFGI18) was keen to act.
"It seems very natural to give back," says Cui. "We have an intimate relationship with the college. We're a part of the college, so when we give back, it's giving back to yourself."
Though Graduate Institute alumni regularly donate to the college, Cui helped organize the first-ever class gift from the Santa Fe GI. His graduating class raised $588 toward helping undergraduate and graduate students attend off-campus professional conferences, with 95% of the new alumni participating.
Cui says he sees giving back as an instinct cultivated at the college.
"I thought it would be great to set this precedent to express our graduation class's appreciation of St. John's, to inspire future donations, and to celebrate the friendship we formed during the GI years," he says. "St. John's College frees minds in one sense by giving students access to great books and thinkers that are alien to them, so they are introduced into a world that is not simply about 'here and now.'"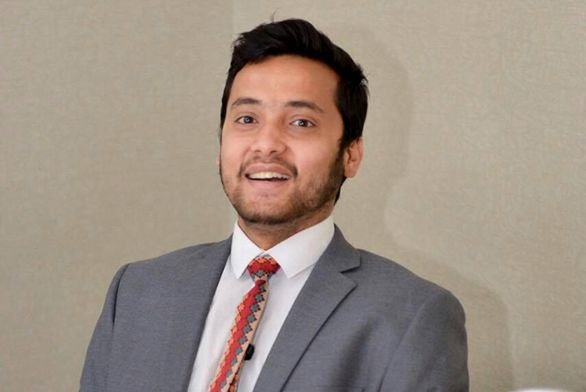 A recent Annapolis campus graduate, Subha Niroula (A18), also feels the "duty" of gratitude.
"The reason I joined the Senior Gift committee is because I owed the college a great debt of gratitude. My journey at St. John's was possible only because the college was generous enough to grant me a large scholarship, and I had to pay her back for that. Joining the gift committee was something that I could do when I was still at St. John's to pay the college back," he says. "Now, after graduating from the college, I have donated to the Freeing Minds campaign in order to continue giving back to the college and the college community. I am not giving back to the college because I think the college lacks something; my giving back entirely stems from the gratitude that I owe towards the college."
Niroula served on his class's six-person senior gift committee and was instrumental in raising $3,496.91 for an external library drop box. He is now a middle school algebra teacher in Phoenix, and though he says he's not yet earning a large salary, he still feels it's important to give.
"Freeing minds seems like a process that will never end to me," he says. "I'll make an active attempt to give back to the school. I just cannot see myself as not part of [it]."