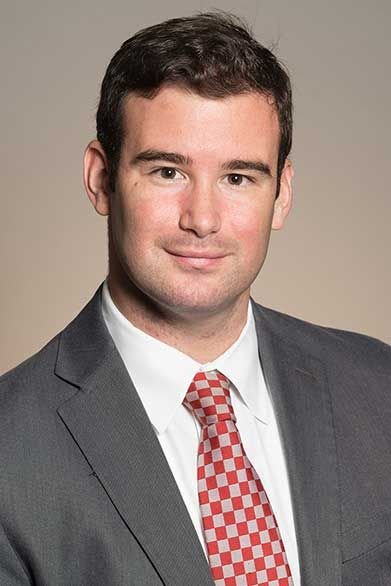 Marin Skokandic (A12) is a production manager, a Georgetown grad student, and a St. John's College alumnus making a difference.
St. John's College: How have you helped the Career Services Office at St. John's?
Marin Skokandic: I've attended and help set up networking events for current students to meet recent alumni. I've also volunteered to talk to parents at Accepted Students Day.
SJC: What is your favorite part about interacting with St. John's students?
MS: I'm continually impressed by their curiosity and enthusiasm. They remind me of what it was like to be immersed in the Program.
SJC: What has the St. John's College alumni community meant to your own career?
MS: The St. John's alumni community has been an integral part of my career growth. From working together on legislative issues in the District of Columbia to mentoring me as I applied to business school, St. John's College alumni have been responsive, kind, and eager to help.
SJC: How has your education at St. John's equipped you for your own career?
There is very little structure involved with lobbying. Instead, the advocate who can quickly understand the current political landscape and design a strategy to take advantage of it is the one who often carries the day. The Program is full of opportunities to develop exactly those kinds of skills.
SJC: What would you say to an alumnus who is on the fence about getting involved?
I think it's easy to forget what a special experience many of us had working through the Program while at the college. Connecting with other alumni and especially current students has helped me remember what makes Johnnies special and their contributions to society valuable.
The DC Chapter has been great about organizing both seminars and social events. We've been to plays, visited rural Virginia and the US Senate, and had a number of networking events in addition to regular seminars. There's no limit or expectation to what you do.
This interview was edited for length and clarity.
—Brady Lee (AGI14)