Learning in a Digital Age
July 21, 2017 | By Tim Pratt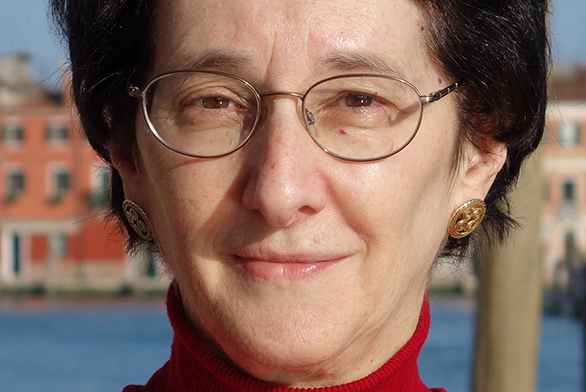 The Summer Wednesday Night Lecture Series at St. John's College in Annapolis is set to conclude July 26 with a discussion on the role of digital technology in today's world and its effect on learning.
Naomi Baron, a professor of linguistics at American University in Washington, D.C., will deliver a lecture titled "Learning, Knowing, and Remembering in a Digital World." It is the sixth and final lecture in the Graduate Institute's summer series, set for 7:30 p.m. in the Conversation Room. The lecture is free and open to the public.
"My concern has been we approach the internet using computers or digital devices with a particular mindset that worked very well in the early days of Google, of blogs, of searching for something quickly, but that doesn't work well for deeper learning," Baron says.
Baron has studied the topic extensively in recent years, and had two books published on the matter: Words Onscreen: The Fate of Reading in a Digital World and Always On: Language in an Online and Mobile World, both published by Oxford University Press.
In addition, Baron has appeared on numerous television and radio shows to discuss this topic and others, including NBC's Today Show in 2015 and C-Span's Book TV in 2016. Baron's work also has been featured routinely in print and online articles, and she has lectured all over the world.
Baron's trip to Annapolis will be her first time lecturing at St. John's.
"I'm especially happy to be coming to St. John's because I have known and respected the curriculum and the attitude toward learning at St. John's since back in high school when I was trying to decide where to go to college," she says. "What I especially like about the St. John's approach to education is those old texts can teach us a lot."