New Los Alamos Grant Helps Students Pursuing ARIEL Internships
November 16, 2022 | By Aayush Thapa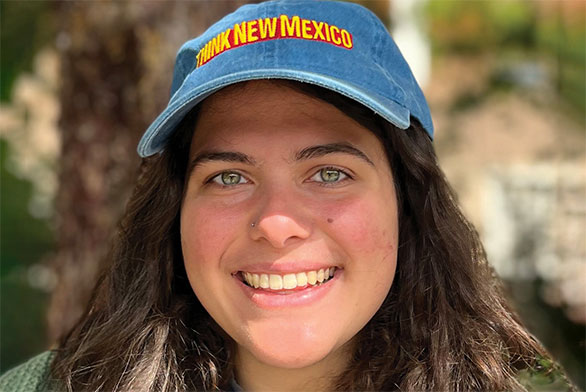 St. John's has always been committed to providing ARIEL (Award for Relating Intense Education to Life) internships to promising and interested students. A new grant from Triad National Security, LLC awarded through Los Alamos National Laboratory (LANL) makes that goal even more achievable. The grant supports one ARIEL intern in their effort to gather essential work-experience over a summer.
Native New Mexican Barbara Leppala (SF24) was the first to take advantage of the new internship opportunity. In the summer of 2021, she worked for the office of Congresswoman Melanie Stansbury in DC. Congresswoman Stansbury is the representative for most of central New Mexico in the House of Representatives. Leppala had interned for the congresswoman before when Stansbury was a state legislator.
"I was excited to explore the differences between legislature on the state and federal levels," Leppala says of her decision to intern for the congresswoman in the Capitol. Her personal role in the congresswoman's office focused on, among other things, food insecurity in a particular niche, college students. She says, "I wrote a legal-style memo about college hunger, where I researched the issue, found existing legislative and policy proposals to address it, and recommended actions for the congresswoman to consider, and made recommendations on whether the congresswoman should co-sponsor each piece of legislation."
College hunger is quickly emerging as a serious issue of interest for lawmakers as concerns about food insecurity continue to grow, especially in states like New Mexico. The state is currently ramping up its initiatives regarding food insecurity and new studies are being launched to pay close attention to college students vis a vis this issue. "[Despite the growing interest], solutions for this specific group (college students) lag behind policy initiatives that target other groups, like the elderly or young children. College students face many barriers to traditional hunger programs because they are living in all sorts of institutions, facing complex work requirements and dealing with the minutiae of financial aid," says Leppala. She is keen on collaborating with student leaders at St. John's in thinking about the effects of college hunger—focusing on actions that the college can take to address hunger on campus.
Leppala feels that St. John's is a unique preparation for work in policy-reform and research on the highest level. "One component of the St. John's education that I found equipped me for my internship was the uniquely Johnnie mix of the curiosity and humility needed to ask a lot of questions with the confidence to ask them." She compares the kind of collaborative attitude required to be effective in a legislative office to the work one does in a St. John's classroom "where every member of the class is treated with the respect that our use of the honorific demands to meet a shared goal of understanding a text more deeply."
She adds, "When I had to work with people of different ranks in the capitol, I was able to appreciate all of the insight and experience that they had and approach them with respect without being too intimidated to ask them about these insights and experiences."
As is the case with most motivated ARIEL interns, Leppala is continuing to pursue her policy interests now as she is interning with Think New Mexico, a dedicated local think tank. Her work with Think New Mexico encompasses many pressing local challenges like education, medical access, etc. Her continual efforts in the policy sector and especially her engagement with local political issues in New Mexico demonstrate her deep sense of belonging to the state and her civic-mindedness. "I want to die here," she says, half-jokingly, summing up her concern for New Mexico and her interest in policy-work.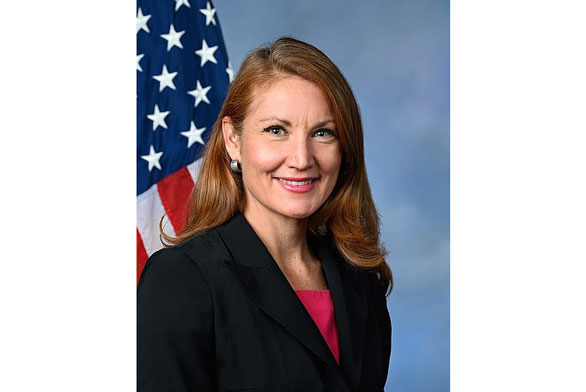 "Overall, I would recommend [working for a representative] to other Johnnies, though I would emphasize that students should strongly consider working for a legislator from their home state. My experience was meaningful to me because Rep. Stansbury's office was full of friendly and hardworking people, but my connection to this experience was strengthened because most of my coworkers were New Mexican and we were united by a shared goal to make our home state better," Leppala says.
She expresses her debt of gratitude to the St. John's Office of Personal and Professional Development, to the ARIEL program and to the support from Triad National Security that is helping her follow up a deep interest and potential career path, as well as her aspirations to help her home state.