Plato's Influence on the Career of Thirteen Lives Actor Natvara Hongsuwan (SFGI17)
July 28, 2022 | By Eve Tolpa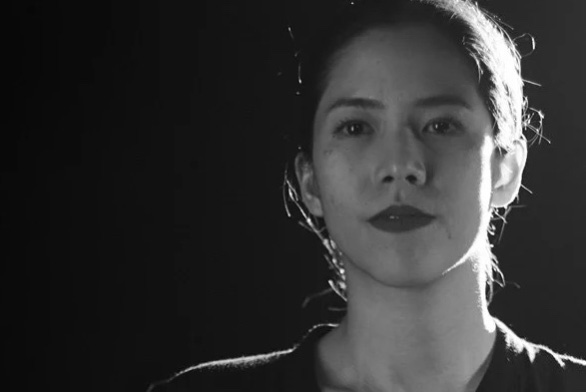 It's not an overstatement to say that the Great Books revolutionized the way Natvara Hongsuwan (SFGI17) approaches her career. Hongsuwan is an actor based in Bangkok, Thailand, whose latest project is the Ron Howard movie Thirteen Lives. She got her professional start just over two decades ago as a child performing in Disney productions.
From a young age she knew she wanted to bring something more to her craft than entertainment. "There's always a choice what kind of actress you want to be," she says, "and I made that choice early on, consciously, that I want to be a good example for the kids, to inspire them to think deeper about life."
As an 11- or 12-year-old, she attended a meditation retreat. "Because I'm in Thailand, I was exposed to the Eastern tradition of the world," she says. "I [was] craving for deeper knowledge [and hoping] that doing that [would] turn into a gift for the audience." It was this internal search that would eventually lead Hongsuwan to the St. John's Graduate Institute, albeit in an unexpected way.
She earned a bachelor's degree at Thailand's top-rated university, majoring in English and minoring in political science, but it was while studying at the Stella Adler Academy of Acting and Theatre, in Los Angeles, that she became inspired to delve more deeply into Western literature and philosophy.
Hongsuwan had been introduced to those subjects as an undergraduate. "I read Greek tragedies and Death of a Salesman, [by] Arthur Miller, and all of those plays," she recalls. "When I graduated, I felt like I needed to follow this. There's so many books that I have to read, so [much] knowledge in a world outside of the Eastern tradition."
That search led to her America, where she first immersed herself in the technique of acting at Stella Adler. By the time that course was drawing to a close, she says, "I felt like my ability to analyze [a] script [could] only be fulfilled by deep study. I felt like I needed to spend time reading other great books."
On one point she was absolutely clear: she had no interest in a traditional graduate program. "I don't need people to lecture me. I can read the books myself," she says. Initially, Hongsuwan planned to take a year off after theater school to do exactly that. She decided to spend a month in Taos and then another in Santa Fe.
"The first day I arrived in Santa Fe, I went on this little tour, [on] this little truck [that went] all over Santa Fe, and up, up, up, up to the hills," she says. "I found this beautiful college, and I saw a poster somewhere that said that this college offered a Great Books program: Plato, Aristotle, St. Augustine."
"I was like, wait a minute, this is crazy, because this is what I was planning to spend a year off doing. But I don't have to do it myself! I'm so limited in my understanding of the whole picture of Western civilization. How could I even know how to begin?" Hongsuwan applied for and was awarded an international student grant, and she enrolled in the St. John's Graduate Institute.
It was Plato who was most instrumental in changing her orientation toward acting, and he remains a guiding light in her work. After reading him, Hongsuwan says, she was able to find "a place that is deeper than the character or [my own] life experience. I don't need to have this personal human connection to act anymore. I can go deeper and tap into this archetypal [self]. Suddenly the range of my acting [opened] up so much. When I look at a role, I see where he or she is in time and space, and the importance of the function of my character in human history. It gives me depth."
Plato was also the inspiration for the theater studio Hongsuwan founded in Bangkok, appropriately named the Cave. There her students study not only acting but also philosophy and literature through a discussion group that she leads. When Hongsuwan was unable to find a Thai translation of Plato's Meno, she created one of her own. "I finished it in, like, a month—I'm pretty nerdy about things." she says. "I have these books in the center of myself."
Thirteen Lives is based on the real-life rescue of a Thai junior soccer team stranded in (coincidentally) a cave. In it Hongsuwan plays a high-up government official, a character created specifically for the movie. Thirteen Lives opens in theaters July 29 and begins streaming on Amazon Prime August 5.