Protecting the Power Grid
December 5, 2017 | By Tim Pratt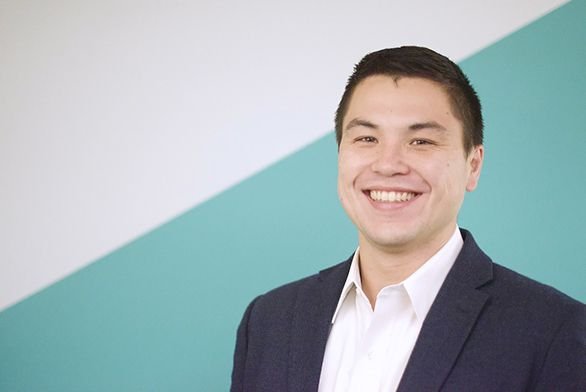 When Mike Wu (SF07) was a student at St. John's College, one of his favorite things to do was talk foreign policy.
The California native helped form a foreign policy study group, where students met weekly to read articles and discuss what was happening in the world. At the same time, he recalls conversations with then-president Mike Peters about how to do some good in the world after his time at St. John's was complete.
"Especially as a senior, that was important to me," Wu says.
Those interests led Wu to a career in energy and national security and, ultimately, to form his own consulting firm.
In February, Wu founded Converge Strategies, LLC, a company that works with government agencies, utility companies and others to secure their power grids. In an age when hackers have attacked power systems all over the world, and when others have been damaged by natural disasters, the work is especially important, Wu says.
"We're focused on the intersection of advanced energy technologies, infrastructure and national security," he says.
Wu says his time at St. John's helped him lay the groundwork for his future endeavors, from the reading, writing and communication skills he acquired, to his desire to work toward the greater good.
"St. John's is a unique and incredibly valuable experience, but at some point we have to re-enter the world and take the skills and experience we had at St. John's and apply it to making the world a better place," he says. "I was really engaged from a foreign policy and national security standpoint, and that has been one of the more important influences in my career."
Growing up in Berkeley, California, Wu wasn't thinking about a career in energy or national security when he began looking at colleges. He was an avid basketball player, and thought about playing at the intercollegiate level.
Yet, academics came first, and Wu wanted to find a place with a discussion-based learning approach. He also wanted to surround himself with classmates who, like himself, were in pursuit of lifelong learning. Ultimately, he chose St. John's, with its focus on the great books and lively classroom discussions.
"I wanted to go to a college that was really going to challenge who I was," he says.
Wu spent his first two years in Santa Fe, his junior year in Annapolis, then returned to New Mexico for his senior year. He enjoyed meeting with the foreign policy study group, and having discussions with Peters, who served as president from 2005 until 2016.
"President Peters was a very influential person to me," he says.
Since graduating from St. John's, Wu has stayed busy. He graduated in 2011 from Washington University in St. Louis School of Law, then began working for the Truman National Security Project. There, he founded the Defense Energy Program, which developed and advocated for policy supportive of the military's clean energy and energy resilience initiatives.
Wu also joined the Army Reserves and began working in the JAG Corps, providing legal defense for members of the military. He continues that work to this day.
Among his other endeavors, he was a policy fellow at The Center for Climate and Security, and began civilian work for the Air Force in 2015. His duties with the Air Force, where he worked in the Office of the Assistant Secretary for Installations, Environment and Energy, focused on how the military approaches energy security. The work included protecting electric grids against everything from cyberattacks to natural disasters, using renewable technology and other measures to create "resilient" energy systems, he says. He also became a fellow at New America, another think tank that worked on political issues, before founding Converge Strategies, LLC in February 2017.
"Everybody has some sort of critical energy requirement," Wu says. "We're really trying to start to change the way electricity is provided and the fundamental structure of the electric grid."
Much of the work at Converge mirrors what Wu has been doing for years: shoring up systems against cyberattacks, creating renewable energy solutions and protecting systems against natural disasters. Current events show the importance of those efforts, he says.
"We're seeing in places like Puerto Rico what long-term regional outages can start to create," he says, in reference to the island's lingering power outages and problems more than two months after it was devastated by Hurricane Maria.
Throughout all of his ventures since graduating from St. John's, the ability to communicate with people sharing different points-of-view has stood out. He says he thinks about St. John's "almost every day."
"You have to work with a lot of different organizations, institutions and people, and connect and align them around common objectives, even when they're not predisposed to that," he says. "I always go back to the experience of sitting around the table (at St. John's) and think 'What can I do to make this conversation most successful?'"