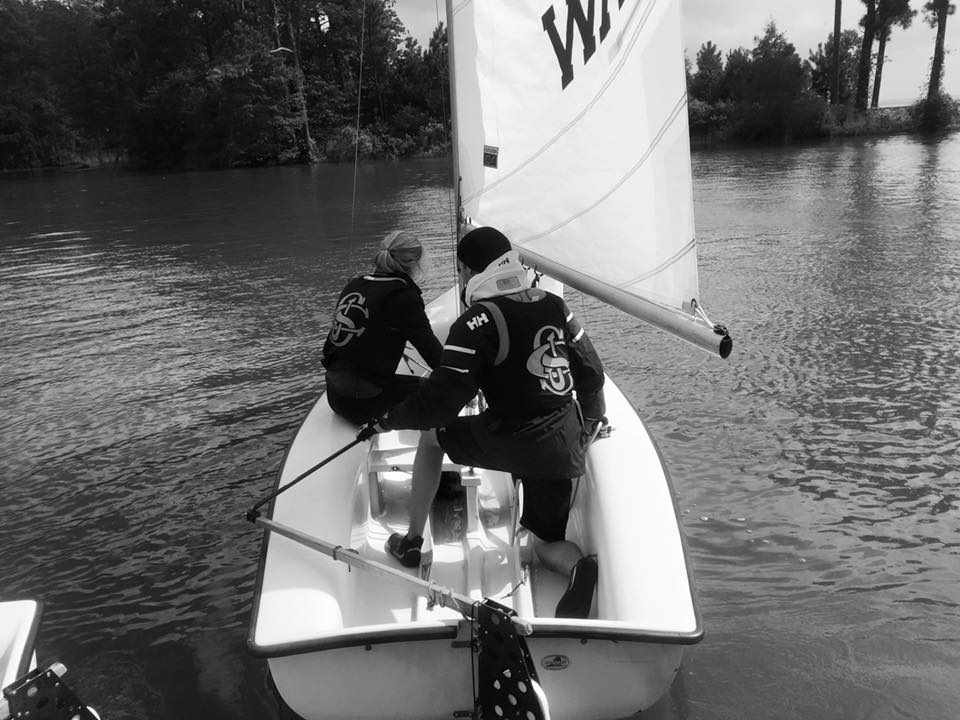 WILLIAMSBURG—The St. John's College Sailing Team had a successful regatta in Virginia at the Colony Cup on September 26. Here is Captain Catherine White's recap of the event:
"Sailing is always an adventure, but this weekend was especially exciting for the St. John's Sailing Team as we traveled to Williamsburg, VA, to compete in William & Mary's Colony Cup. With its lovely venue on the James River and reputation for being a well-run regatta, this regatta has been a staple of our fall season for many years.
"The high winds, and strong tidal current kept us on our toes and was a great learning opportunity for our new sailors. We rewarded ourselves with some hard earned pizza at the Library Tavern, which also had copies of every year's seminar reading for our reading pleasure. It was a great weekend and we can't wait for our next regatta!"
Follow the sailing team's Facebook page for more photos and event info!
—Brady Lee (AGI14)