Santa Fe Alumnus Incorporates Philosophy into the Wellness Sphere
May 31, 2019 | By Rebecca Waldron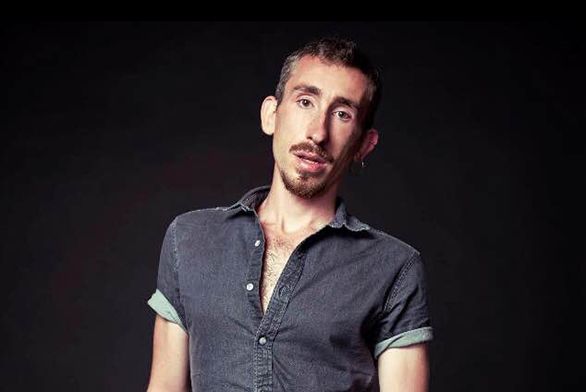 When Jeff Bausemer (SF11) took a job at Evolver—a social platform encouraging personal transformation—shortly after graduating from St. John's College, he had very little experience in the health and wellness industry.
"My dad was a Vietnam vet and has had PTSD his whole life," Bausemer says. "Our whole family has second-hand PTSD as a result. When I first came to St. John's, even though I was so excited by everything I was learning, I was struggling. I was struggling both mentally and physically and didn't know it. I didn't have the tools at the time to understand what was going on with me."
At Evolver, he began experimenting with various alternative healing methodologies, including plant-based medicine, yoga, and Ayurvedic healing practices—and found the results impressive.
"Evolver was really the beginning of my getting into event production and starting to explore the world of alternative wellness practices, especially Eastern traditions," he says.
Inspired by the positive changes he was seeing in his own sense of wellness, Bausemer decided he wanted to find a way to help bring knowledge of Eastern and other alternative healing practices to a wider audience. With support from Evolver, he created and produced his first event in 2014, aptly calling it East Meets West. The festival/conference hybrid, he says, brings together a diverse array of speakers focused on ideas surrounding wellness and mindfulness, representing the fields of art, technology, design, wisdom traditions, neuroscience, and more.
East Meets West was designed, too, to be lighthearted and inclusive. Bausemer, having once done a brief stint as a stand-up comic in LA, says he finds humor to be a useful tool in approaching potentially uncomfortable topics.
"I want to make wellness and spirituality as accessible as possible," he says. "A lot of the time, Eastern spiritual traditions can seem overly serious. Western-minded people, especially scientific materialists, can find it difficult to accept because there is no explanation for the method of action for how things work. If you use humor when talking about these things, it can make people feel more open."
"Often the world of wellness can feel very exclusive and privileged," he adds, referring to his emphasis on affordability. "But everyone deserves access to this wisdom so they can benefit from all the different modes of healing."
Bausemer's event was held a second time in New York in 2015, and will be held in LA this coming November. In the interim, Bausemer has begun seeing clients on an individual basis and is currently developing a new individualized training program that seeks to incorporate both Eastern and Western classic texts with what he has learned studying herbal medicine, Ayurvedic-based lifestyle management, yoga and Hellenistic Astrology.
"I think philosophical and spiritual teachings should be a foundation of any wellness training program," he says. "I look at it as being self-development in the most general sense."
Works from the Western tradition included in his program will range from Plato to Kierkegaard to Herman Hesse. Bausemer credits his St. John's education for helping him shape the program.
"By the time I graduated from St. John's, I think I had a better education than 99.9 percent of people out there. It gave me a really solid logical and creative backbone that has informed how I think about everything," he says. "I think as many people as possible should have the opportunity to read philosophical and spiritual literature and engage with it in a deep way. You need to grapple with these kinds of things. It makes you cognizant of the temporality of human existence which can make what would otherwise be mundane feel more meaningful."