St. John's College Named "Four-Year College of the Year"
December 10, 2019 | By Les Poling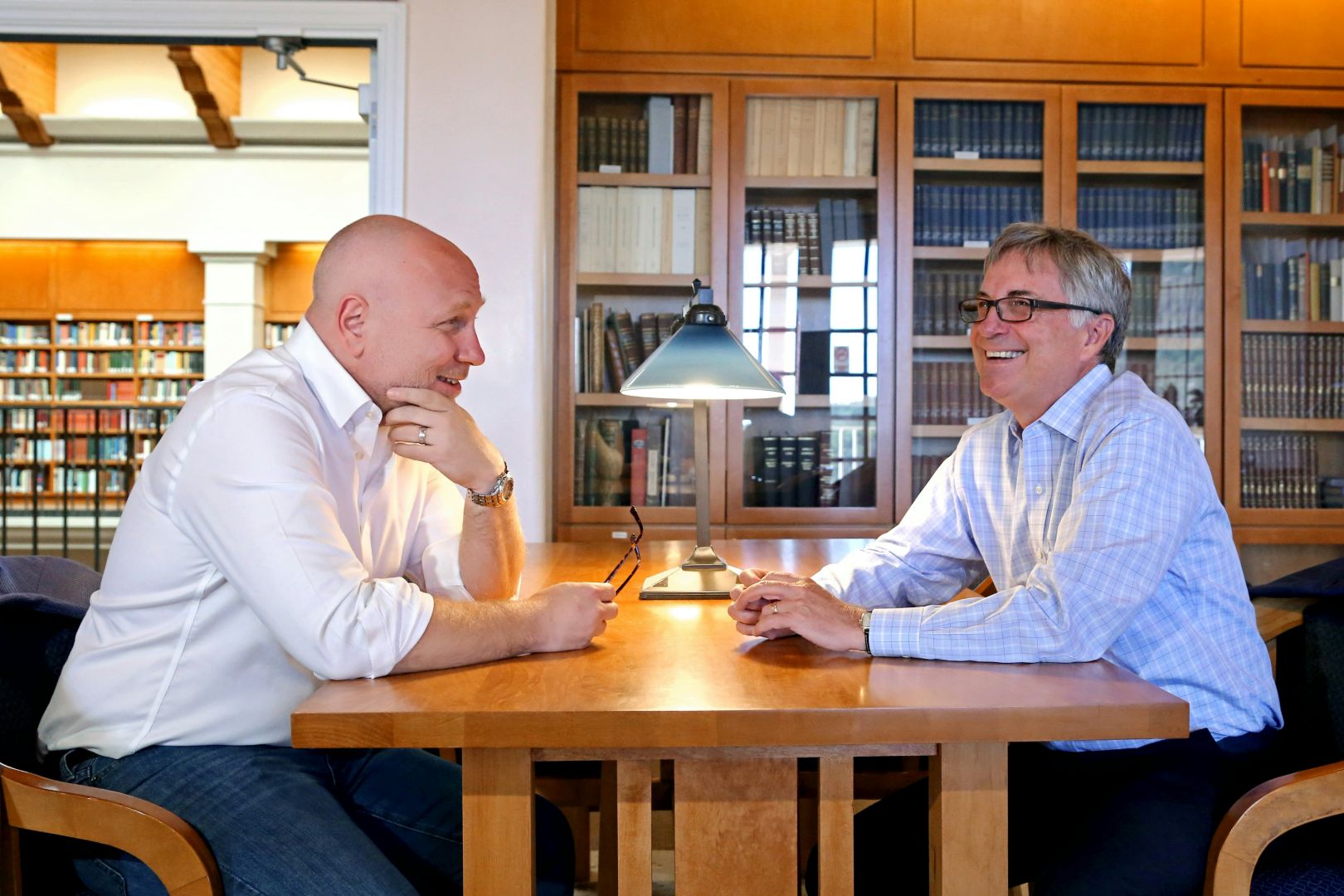 On December 9, 2019, Education Dive, a leading education news publisher, named St. John's College the "Four-Year College of the Year" in the 2019 Dive Awards—an annual compendium of honorees that recognizes innovation, leadership, and disruption in education. With this award, St. John's joins a storied array of institutions to have been honored by Education Dive in past years, including the University of California system and the Massachusetts Institute of Technology.
"The people and organizations that win the Dive Awards are trailblazers and leaders in their markets," says Davide Savenije, editor-in-chief of Education Dive's publisher Industry Dive. "Their achievements in 2019 are shaping the future of where the latest strategies and trends are going."
St. John's received the "Four-Year College of the Year" award in recognition of its forward-thinking approach to one of the largest problems confronting colleges across the country: ballooning tuition prices that most American families can't afford. Education Dive acknowledged the St. John's solution—described by author Natalie Schwartz as "switching to a philanthropy-supported financial model and cutting down on administrative expenses"—as a progressive initiative designed to provide an affordable education for all students and put the college in a secure position moving into the future.
"Our capital campaign is built around two things: continuing to provide this incredible education exactly the way we've provided it for a very long time and [making] it affordable for anybody who really wants it, regardless of their need. That's it—no new programs, no new buildings. And that's really unusual," President Mark Roosevelt told Education Dive.
"When you are a college that lives in and through books, it is easy to strip things down to the essentials," adds Annapolis President Panayiotis Kanelos. "And that is what we have done. Our education involves books, tables, chairs, and conversation—and we have found the financial model that will allow us to sustain the conversation for generations of Johnnies to come."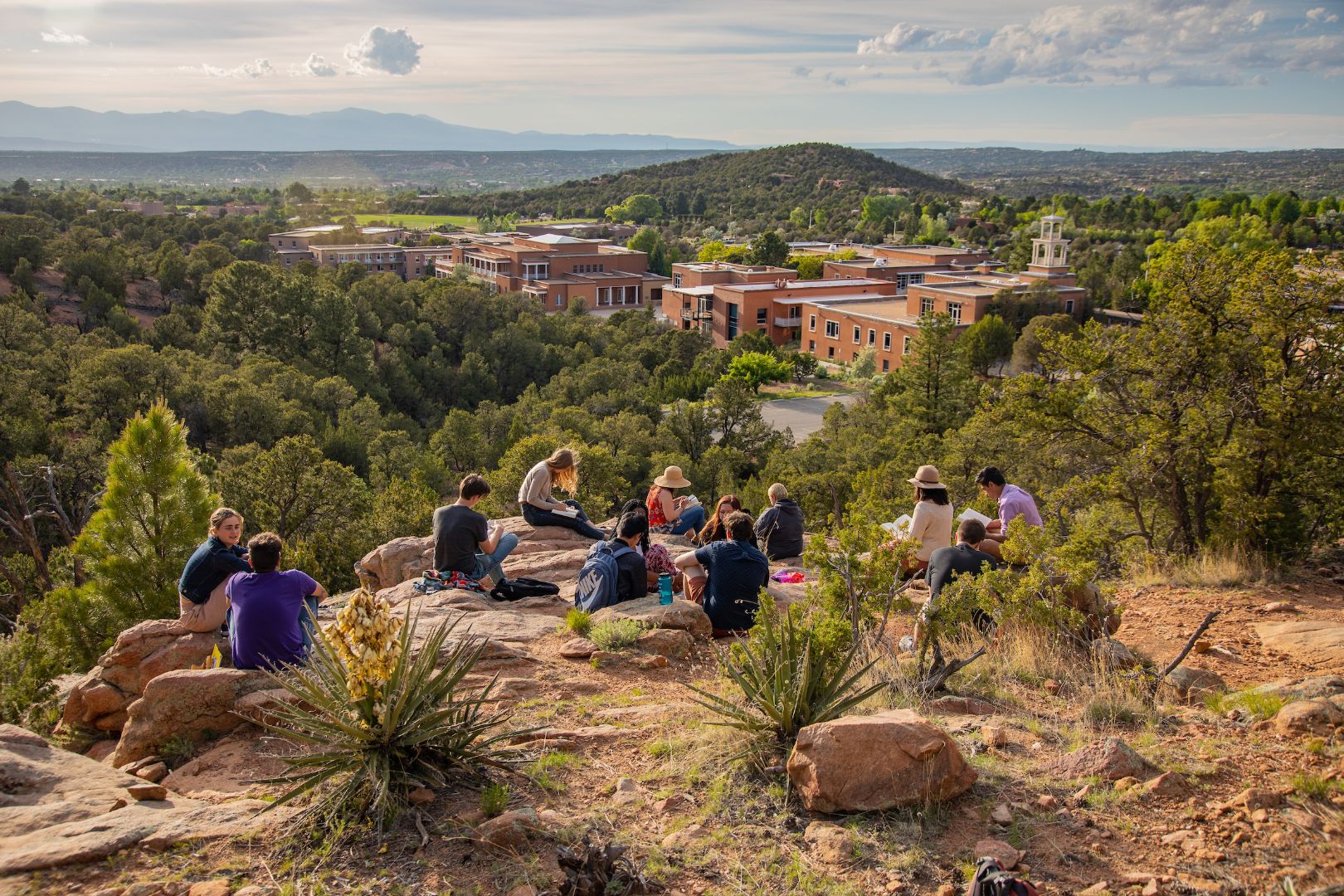 Education Dive provides in-depth journalism and insight into the news and trends shaping the education world, including policy, classroom tech, online learning, and more. Each year, the editors of Education Dive use the Dive Awards to acknowledge visionaries and disruptors that stand out from the rest of the field: colleges, universities, companies, and individuals that create bold, progressive solutions for modern-day challenges in order to bring the world of education into the future.
"We are so grateful to Education Dive for seeing that we are one of the most disruptive forces in higher education today, and we're proud of it," President Roosevelt says. "We're proud to double down on our singular classical liberal arts education while opening up to new ways of doing business."
St. John's has already started to benefit from the new financial model: lowering tuition from $52,000 to $35,000 per year, recommitting to a 7:1 teacher-to-student ratio, and pledging to grow the endowment by $200 million. The college is on track to eliminate its budget deficit by 2021. As Education Dive notes: "Prospective students appear to be responding to the change. St. John's saw a record number of applications this year, with more than 800 undergraduates enrolled across its two campuses."
"Since the inception of the Great Books-centered New Program in 1937, St. John's has challenged the orthodoxies of higher education," says President Kanelos. "We are a college that questions fundamental principles and overturns assumptions. It is only natural that we turned our intensely critical eye on the issues of affordability and accessibility. In the end, we want to ensure that whoever is called to be a Johnnie can be a Johnnie."
Other 2019 Dive Award winners include the Community College of Rhode Island—"Two-Year College of the Year"—and President Ali Houshmand of Rowan University. The variety of honorees named throughout the years indicates the holistic view Education Dive takes towards higher education. In liberal arts colleges and state universities, from United States policymakers to college presidents, the most valuable characteristic is innovation.
And the most important thing to remember, President Roosevelt says, is that St. John's couldn't have done it alone.
"We forged a vision that was informed by our community's input. We implemented that vision and our community rallied around it," he explains. "We're succeeding because of them. Their courage to speak out, their generosity, their love of the Program and college, and their desire to make this education affordable to future generations. We are very grateful for this recognition by Education Dive for our collective efforts."