Welcome to Our Graduate Institute Summer Lecture Series 2022
June 21, 2022 | By Patricia Moore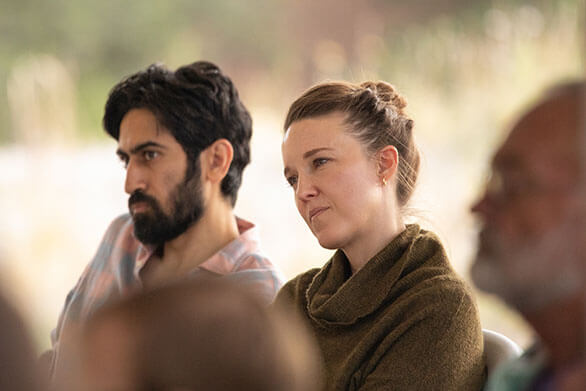 Everyone is invited to the Graduate Institute's free Summer Lecture program each Wednesday night, June 29–July 27. You can attend remotely or in-person to engage with our speakers on compelling topics ranging from constitutional law, to legal advocacy, to poetry inspired by work in medicine, and to classic literature.
For openers, Steven A. Steinbach (AGI13) will present "Reading and Teaching the Constitution" in the King William room, Annapolis campus. Mr. Steinbach is the primary editor, along with Maeva Marcus and Robert Cohen, of With Liberty and Justice for All?: The Constitution in the Classroom, Oxford University Press 2022, with a foreword by the late Justice Ruth Bader Ginsberg.
This lecture considers such fundamental questions as: How might the Constitution be read, taught, and understood intelligently in the nation's classrooms or in our national civic discourse? Is the Constitution a Great Book in the St. John's tradition? How might "constitutional moments" such as the Alien and Sedition Acts controversy and the Dred Scott case reveal the Constitution's continued relevance? A question period will follow the talk.
Our Summer Lectures are available via livestream and in-person. Those tuning in remotely will be able to join the question period via Zoom for Annapolis lectures, and via Teams for Santa Fe lectures. Later, video of the talks will be available for those who missed the live events. The two Annapolis lectures start at 7:30 p.m. ET / 5:30 p.m. MT, followed by three Santa Fe-based lectures starting 4:15 p.m. MT / 6:15 p.m. ET.
See the entire Graduate Institute Summer Lectures 2022 schedule. Select a lecture from the menu to learn more about the topic and lecturer, and to find links for both the talk and question period. Recordings will be posted when available.