On the Santa Fe campus, the majority of our students live on campus in our 19 residence halls, eight suites, and nine apartments. In the residence halls, most of the doubles and triples are partitioned into multiple rooms—providing more privacy than in a shared-bedroom layout, and offer shared bathroom and kitchen facilities. Plus, most rooms offer shared—and sometimes private—balconies with stunning views, outdoor community courtyards, and windows looking out at the beautiful Santa Fe mountains, trails, or sky.
Residential Areas
Will you live in Uppers, Lowers, or Belowers?
There are three main residential areas on campus: the Lower dorms, which include the Winiarski Center, affectionately referred to as Belowers; the Upper dorms, known as Uppers; and Suites/Apartments. The Upper and Lower dorms bookend the heart of campus and are constructed around courtyards, inviting students to spend time outside and participate in the larger St. John's community. The apartments are also on the "upper" part of campus, close to the arroyo and the many trails that wind through it.
Each room is furnished with a mattress, desk, chair, wastebasket, bookshelf, dresser, mirror, and closet. On the Santa Fe campus, the doubles and triples are often partitioned into multiple rooms—allowing most students to have their own private space.
The dorms are non-smoking. Each building houses 12–18 students on two floors. Most dorms are coed but single-gender by floor (unless enough students have requested a gender-specific dorm). Dorms are not separated by class year, giving students the opportunity to form close friendships with students outside of their class. Student Resident Advisors and staff Senior Residents are spread throughout the neighborhoods on campus.
All undergraduate students are required to live on campus for all four years of their experience and participate in the dining meal plan. This is important for the success of our community, both in and out of the classroom. Exceptions to the live-on-campus requirement are made for married students and students who are local to the Santa Fe area. Sophomores, juniors, and seniors may petition to live off campus by writing the Office of Student Life before the advance deposit deadline and housing lottery in the spring semester.
Some dorms may become designated as "special interest" so that students can live with those who are like-minded with respect to study habits, substance-free preferences, gender, or noise levels.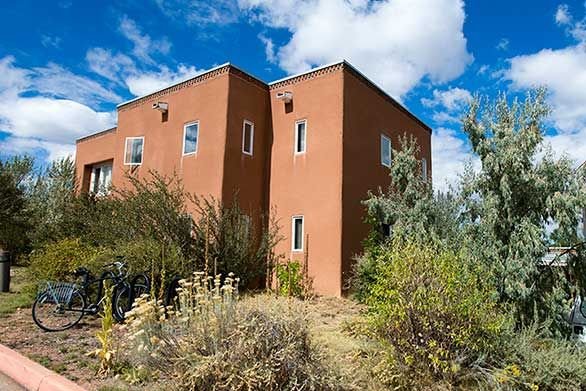 Residence Suites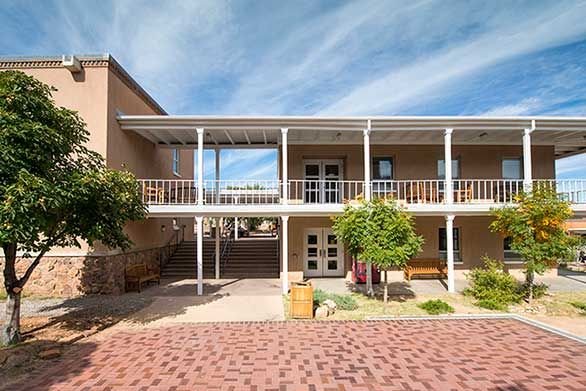 Commons Room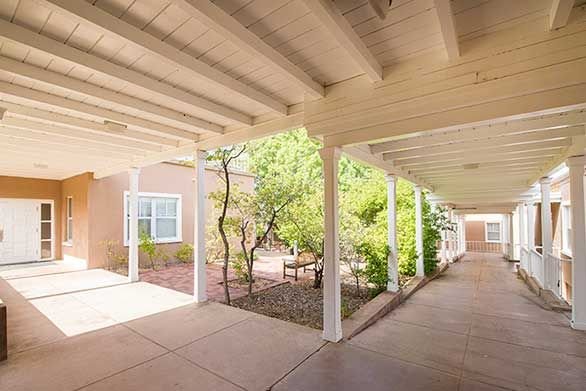 Meem Upper Dorm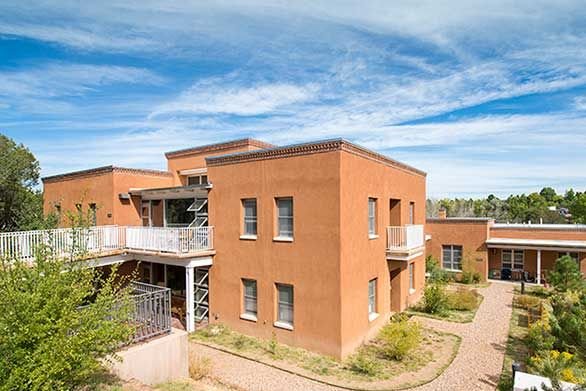 Ariel Lower Dorm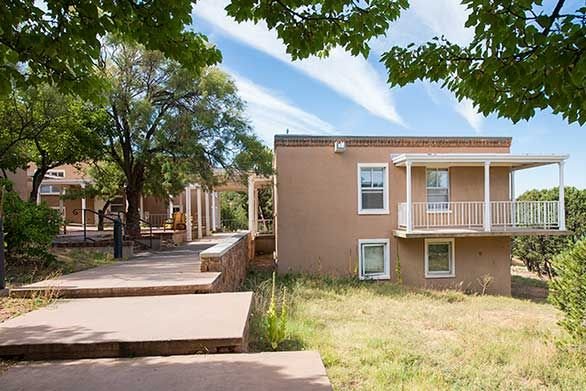 Wagner Upper Dorm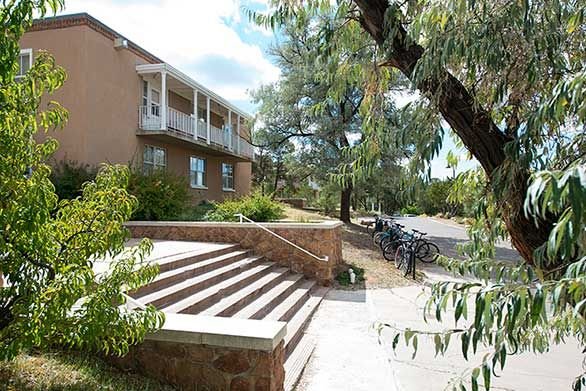 Upper Dorm Jones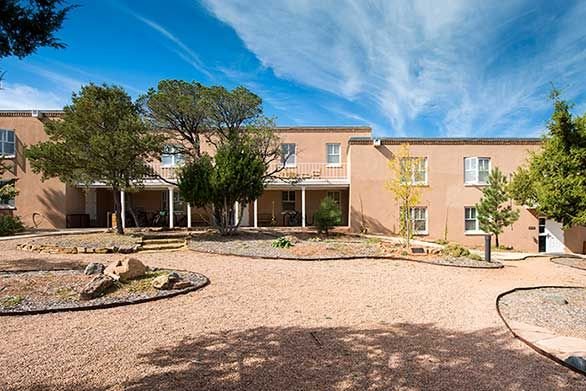 Urania Lower Dorm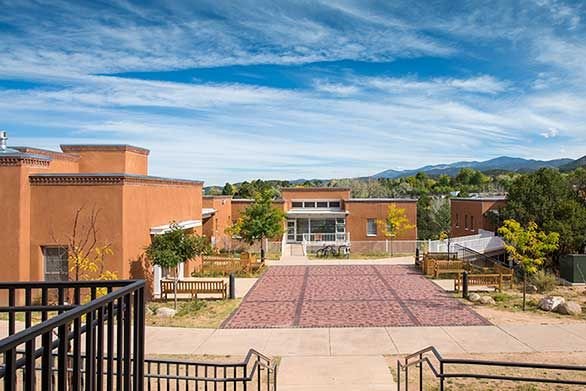 Ferdinand Lower Dorm
Housing Lottery
How do rooms get assigned?
Freshmen are assigned to campus housing based on responses to a questionnaire sent out after they submit their deposit. All other students, including students transferring from Annapolis, choose rooms according to seniority: rising seniors, then juniors, then sophomores, and by lottery number within each group.
Though a senior with a good lottery number has the pick of available rooms, the college also designates certain dorms as single-gender, substance-free, and/or gender-neutral. Anyone choosing to live in those dorms must also fit the description or agree to live by the expectations set for that space.
24 photos
Johnnies at Home
Want to see real Johnnies living in their real rooms?