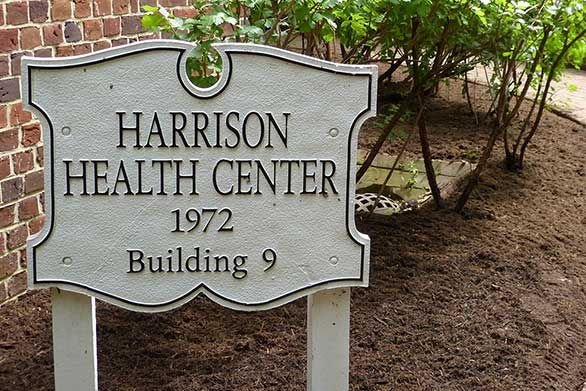 The on-campus Harrison Health Center helps students keep physically and emotionally healthy during their time here. The services are available to all eligible students. The office is open Monday through Friday during the regular school year.
The Health Center is a full-service primary care facility staffed by nurse practitioners with a strong emphasis on health promotion.
Many health concerns can be addressed right on campus; if not, the Health Center staff can connect students to applicable resources.
Counseling is also available to students at no cost and referrals to on-campus psychiatrists are facilitated by the counselors.
Health Center Operations Update During the Fall Online Semester
The Health Center will remain open during the weekday hours while remote classes are in session. Due to COVID-19, NO WALK-IN VISITS ALLOWED. A student must have an appointment to enter the Health Center. Appointments are available for Telehealth and limited in-person appointments (telehealth visits are subject to location of the student).
To make an appointment, or if you have any questions, call the Health Center directly at 410-626-2553. Once an appointment is scheduled, you will receive a confirmation email with more information. If you have an emergency, call 911, or if on campus, call Public Safety at extension 2000.
Anne Arundel County COVID-19 Resources
For information on local COVID-19 testing, visit the Anne Arundel County Department of Health website or call the COVID-19 Healthline at 410-222-7256.