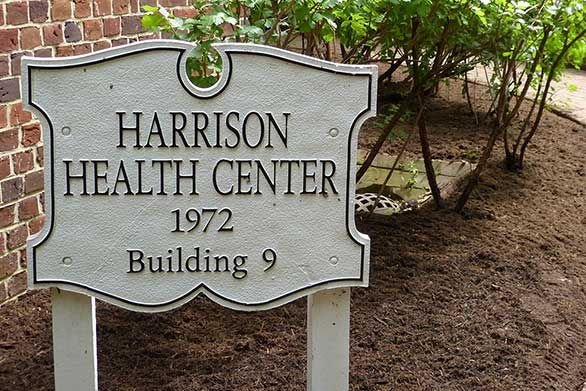 The on-campus Harrison Health Center helps students keep physically and emotionally healthy during their time here. The services are available to all eligible students. The office is open Monday through Friday during the regular school year.
The Health Center is a full-service primary care facility staffed by nurse practitioners with a strong emphasis on health promotion.
Many health concerns can be addressed right on campus; if not, the Health Center staff can connect students to applicable resources.
Counseling is also available to students at no cost and referrals to on-campus psychiatrists are facilitated by the counselors.
Hours of Operation During the Fall Semester [COVID-19 Update]
Health Center office hours: 8:30 a.m.—4 p.m. when classes are in session
Telehealth appointments available during office hours
Limited in-person appointments available
There are no walk-in hours
How to Make an Appointment
You must have an appointment to enter the Health Center
To schedule an appointment, please call 410-626-2553
If you have an appointment, please call 410-626-2553 upon arrival to the health center
Please do not arrive more than 10 minutes prior to appointment time
In the case of an emergency, call Public Safety at 410-626-2000.​​​​​