"Genesis" Series by Jacob Lawrence
September 2—October 6, 2020
Based on biblical texts and his own memory of the Sunday sermons of the Rev. Adam Clayton Powell, Sr. at the Abyssinian Baptist Church in Harlem, New York, Jacob Lawrence's "Genesis" series provides a richly personal interpretation. The bright colors and the expressive, monumental preacher figure that stands central in each work reflect the artist's affinity for action and resonance given in the sermon. Inspired by realism and details of iconography, these silkscreen prints also reveal Lawrence's interest in references from art history and, together with a universally celebrated narrative, provides an important voice to American art and artists.
See the "Genesis" series in the Online Gallery
The works are on loan courtesy of the collection of Alitash Kebede of Los Angeles, CA. The exhibition and museum tour are organized by Landau Traveling Exhibitions of Los Angeles, CA.
"Jacob Lawrence: Three Series of Prints: Genesis—Toussaint L'Ouverture—Hiroshima" is made possible through the generosity of the Maryland State Arts Council and the Mitchell Gallery Board of Advisors.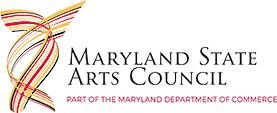 Programs and Events
September 2: Online opening of exhibition
Jacob Lawrence, "Genesis" series
September 9–October 6: Online Lecture
Lecture on the "Genesis" series by Art Educator Lucinda Edinberg.
Prerecorded lecture. Premieres September 9, available through October. 6.
October 2: Interview with Jeff Landau, 7:30 p.m.
A live interview with Jeff Landau, director of Landau Traveling Exhibitions, titled, "From Coast to Coast: Exhibitions on the Road." This event will provide the backstory on the work and creativity involved in curating a traveling exhibition, shipping logistics, venue reviews and schedules, and all the particulars involved in getting the show on the road. Moderated by Art Educator Lucinda Edinberg. A short Q&A period will be held after the interview.
Mitchell Gallery members only event.
Gallery members will receive an email with the event link 24 hours prior to the lecture-interview. Make sure we have your current email address. To update your information, contact us at mitchell.gallery(at)sjc.edu.