"Toussaint L'Ouverture" series by Jacob Lawrence
October 7–November 17, 2020
This collection of prints is based on 41 tempera paintings from a series by the same name completed in 1938. Lawrence received his inspiration from C.R.L. James' book, The Black Jacobins: Toussaint L'Ouverture and the San Domingo Revolution (1938), a widely acclaimed history of the Haitian Revolution regarded as a seminal text in the study of the African diaspora.
Toussaint L'Ouverture was the commander-in-chief of the Haitian army who led the slave rebellion into a revolutionary movement against Napoleon Bonaparte. In 1800 L'Ouverture helped draw up Haiti's first democratic constitution, but he was arrested by Napoleon's troops and sent to Paris, where he died in prison in 1803. L'Ouverture is known as the "Father of Haiti."
The works are on loan courtesy of the collection of Alitash Kebede of Los Angeles, CA. The exhibition and museum tour are organized by Landau Traveling Exhibitions of Los Angeles, CA.
"Jacob Lawrence—Three Series of Prints: Genesis | Toussaint L'Ouverture | Hiroshima" is made possible through the generosity of the Maryland State Arts Council and the Mitchell Gallery Board of Advisors.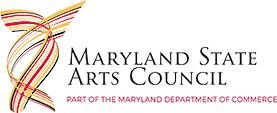 PROGRAMS AND EVENTS
October 15–November 17: Online Lecture
Lecture on the "Toussaint L'Ouverture" series by Art Educator Lucinda Edinberg.
Prerecorded lecture. Premieres October 15, available through November 17.
October 29: Book Club, 3 p.m.
C.R.L. James, The Black Jacobins: Toussaint L'Ouverture and the San Domingo Revolution, led by St. John's College Tutor Emeritus Tom May. Free event, registration required. Register online today for Book Club.
November 7: Live-stream Concert, 8 p.m.
George Winston Conversational Concert: In Honor of the Jacob Lawrence Exhibition at The Mitchell Gallery, St. John's College
George Winston was born in Michigan and spent much of his childhood in Montana (Miles City and Billings), as well as Mississippi and Florida. He is best known for his solo piano recordings, of which he has sold more than 15 million albums, including a Grammy Award for the album, Forest. Winston's primary interest is in New Orleans R&B piano, influenced by James Booker, Professor Longhair, and Henry Butler; however, Winston plays in a variety of styles, including a melodic approach he calls "rural folk piano," and "stride" piano—a style of jazz developed in the 1920s as an offshoot of ragtime developed by Thomas "Fats" Waller and Teddy Wilson.
George Winston's classic albums, Autumn and December, are perennial favorites, along with Winter into Spring, Summer, 2017's Spring Carousel–A Cancer Research Benefit, as well as two volumes of the compositions of Vince Guaraldi, two volumes of benefit albums for the Gulf Coast disasters, and six other solo piano albums. He just released his 15th solo piano album, Restless Wind, via Dancing Cat Records/RCA Records. The album is available now at georgewinston.com.
For this conversational concert, Winston will focus on "Fats" Waller's influence on his own compositions. Waller, who was somewhat of a child prodigy, was an organist at the Abyssinian Baptist Church in Harlem—the same church Jacob Lawrence attended.
A brief question period from the audience will follow the concert.
Mitchell Gallery members only event.
Gallery members will receive an email with the event link 24 hours prior to the concert. Make sure we have your current email address. To send or update your information, contact us at mitchell.gallery(at)sjc.edu.
George Winston plays Steinway Pianos.