Alumni-created Internship Fund Helps Graduate Students Explore Career Goals
August 20, 2021 | By Anne Kniggendorf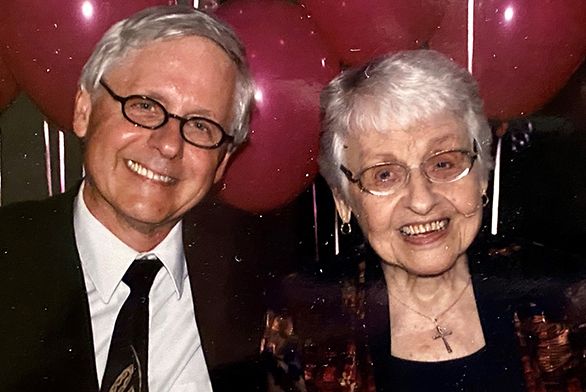 St. John's College Graduate Institute students enroll in the program at many stages of life and for various reasons, and they don't all necessarily share similar post-graduation goals. Some, like Olivia Braley (AGI21), specialize in a particular area during their undergraduate studies—in her case, English literature and Spanish—and then come to St. John's to broaden their educational bases, with the hope of securing a range of job options. Others, like Bryan Samuel (AGI04), come to St. John's after retirement, looking to return to the humanities they studied earlier in life.
For Braley and Samuel, those two distinct paths converged at the Annapolis Career Services Office, where both Johnnies laid the groundwork for an internship program that will help future graduate students explore paths of their own.
Internships offer students the opportunity to gain valuable work experience in fields they might want to pursue, but because these internships are frequently unpaid, they can be difficult for students to accept. This can pose less of a problem for undergraduates, who benefit from a number of donor-funded initiatives aimed at providing support for internships. For the past 21 years, for example, Annapolis students have had the benefit of the Hodson Trust Internship Program, which draws from the 100-year-old Hodson Fund and allots stipends of $4,000 to undergraduates—typically 35 to 40 per year—who pursue an unpaid internship over the summer. Until this year, however, no comparable program existed for students in the Graduate Institute.
Samuel didn't set out to change all that. He'd given to St. John's since his graduation, offering some funding to fill financial aid gaps and some to the dean's discretionary fund. Then, about three years ago, he decided to memorialize his cousin's college-aged daughter, Jodie Lee Adams, who died in an accident. He set up a reserve under the umbrella of the Hodson Fund for three female undergraduate internships.
After meeting the first two recipients, both of whom successfully found jobs in their chosen fields, Samuel decided to begin a similar fund for graduate students, the first of its kind on either campus. Named for his mother—who never went to college but valued education and insisted on paying for his degree at St. John's—the Emma Bryan Samuel Graduate Institute Internship, which began its pilot program in January of 2021, will grant two students per year a $4,000 stipend that will allow them to pursue what would otherwise have been an unpaid internship.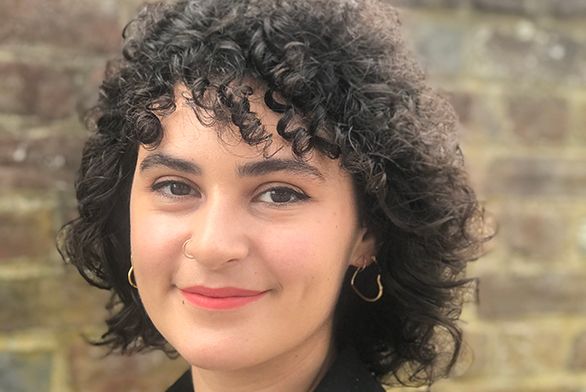 The first recipient of the Emma B. Samuel Internship is Braley, who spent the 2021 spring semester writing, editing, and publishing through an internship as editor-in-chief of the Graduate Institute's literary journal, Colloquy. Braley had previously volunteered with the journal, but when she found herself teaching an online course with an education nonprofit in addition to pursuing her coursework, she became overwhelmed. She took a step back from working on Colloquy—largely because it was unpaid.
That made the internship especially beneficial: it allowed Braley to devote more time to the journal and to work on developing a handbook for future editors. Although Colloquy has consistently published one issue each fall and spring semester, she says interest in the volunteer-run journal has waxed and waned, with few firm operating procedures in place.
"I'm interested in Colloquy as something that showcases the GI community in a way that we don't get to see in the classroom," Braley explains. "Because the internship provided time that's allotted and paid for, I was able to do things I really wanted to do with it; and the next editor-in-chief won't have to start from scratch."
Jaime Dunn, director of career services in Annapolis, says the publication is a good testing ground for the internship, and subsequent editors-in-chief will also be eligible for a stipend through the Emma B. Samuel Internship. She encourages graduate students who are interested in internships, whether at Colloquy or elsewhere, to speak to career services.
"This is just a really exciting opportunity for them to get work experience before they graduate to further their career goals," Dunn says. "We see so many GIs who come into St. John's who are career changers, and this is an opportunity to try it to see if it's something they want to continue pursuing when they graduate."
How does Samuel feel about the success of the project that bears his mother's name? Of his philanthropic work at the college, Samuel says, "the internship program has been the most interesting. I think it's great. I'm glad that it's worked out."