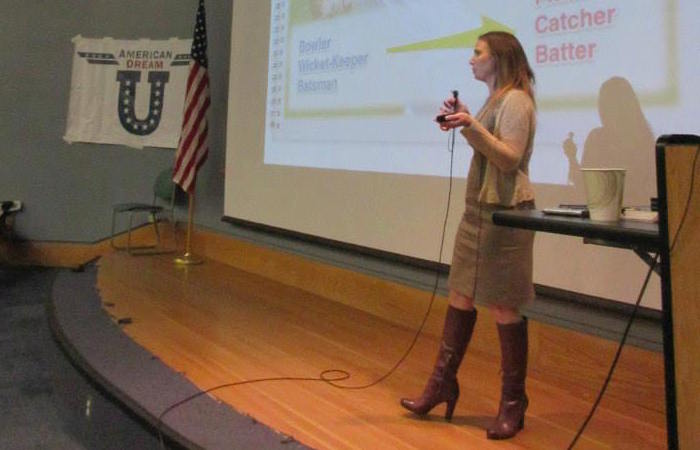 Since graduating from St. John's College, Heather Wilde (A99) has exhibited the versatility of a St. John's education. She's worked for startups and large corporations as a flight attendant, a director of HR, and helped launch an online service company. We caught up with Wilde, who was just named to the Board of Advisors at the University of Nevada, Las Vegas, School of Engineers.
St. John's College: What are you up to these days?
Heather Wilde: I am in Las Vegas, NV, where I am the Chief Technology Office (CTO) of ROCeteer, a company that is designed to unleash the potential of entrepreneurial ecosystems via coaching, mentoring, and training.
SJC: What is it like to work for a startup company?
HW: Working for a startup company is like playing Spartan Madball [St. John's College's legendary intramural melee] every single hour of your life. You have no idea where the next hit is going to come from, but you know it is out there. There is always this urgency to fight for your very existence. It is quite exhilarating if you are of the entrepreneurial mindset.
SJC: How did you get the nickname "Unicorn Whisperer?"
HW: At ROCeteer, we all have normalized titles (CTO, CEO, CFO, etc.), but we decided we wanted to introduce ourselves with "What can I do for you?" In Silicon Valley, a "Unicorn" is a company with a billion dollar valuation. I was dubbed "Unicorn Whisperer" because I help people find if they have a "unicorn" idea inside of them, and help them build the infrastructure to get there.
SJC: What career advice do you have for young women interested in technology?
HW: Every job involves technology today, so I see this as a moot point. You can be a musician and write digital movie soundtracks, or an artist and design airplanes for Boeing. Whatever interests you, and I mean anything at all, there is a way to involve tech in that. I've found that opportunities come to people who show they are skilled, adaptable, and generally fun to work with.
SJC: How were you nominated to be on the board of UNLV's Engineering School?
HW: Rama Venkat, dean of the Howard R. Hughes College of Engineering, personally invited me on to the Advisory Board to be a representative for companies in the downtown Las Vegas revitalization project.
SJC: What are the skills and qualities it takes to be a CTO?
HW: First and foremost, they must be a culture fit. Any C-Level executive needs to be able to speak with the voice of the company as if it were their own. They need to be an outstanding leader, someone who can motivate, coach, and manage a team. They should be organized and able to create long-term project goals. They need to be a visionary, not a day-to-day problem-solver (although that is not to say they can't solve problems when needed). They should be able to understand the overall framework of whatever software or hardware is being designed, but they need not necessarily be a current programmer. (Some aren't at all.) And they need to eat, sleep and breathe technology. If your CTO doesn't make at least one obscure sci-fi reference a day, you've done something wrong.
SJC: What was your favorite book at St. John's College?
HW: Don Quixote. I became fascinated by the idea that, rather than dementia, perhaps Cervantes was actually writing about the metaverse. I wrote an essay my junior year exploring this thesis, applying all of the events in Don Quixote to the Copenhagen interpretation of quantum mechanics. In layman's terms, why can't it be both a windmill and a giant occupying the same space, and Don Quixote is simply living out of phase between two worlds in the metaverse? Since then, I have only ever been able to see Don Quixote as one of the greatest works of Science Fiction ever written.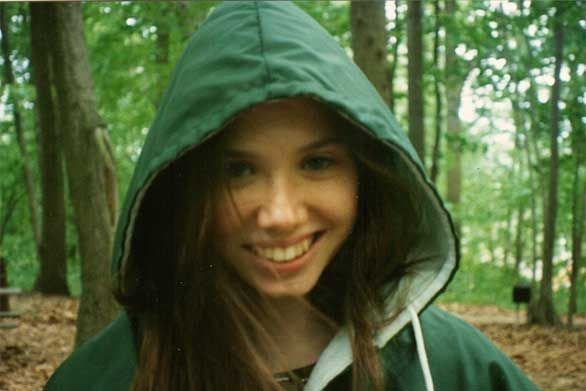 SJC: What did you write your senior essay on?
HW: My senior essay was on Le Morte d'Arthur by Sir Thomas Mallory. I believe I compared the portrayal of women and men by Mallory in the book to their contemporary (AD 1485, when it was written) and assumed (AD 400, when it was purported to take place) real-life expected behaviors. If I recall correctly, by attempting to portray a contemporary romantic ideal, he was extremely kind to both the men and women, except in the tale of Sir Tristan, where he was remarkably close to known facts of the historical person.
—Brady Lee (AGI14)