ANNAPOLIS—Students, faculty, and staff gathered at various events to celebrate the end of the fall semester.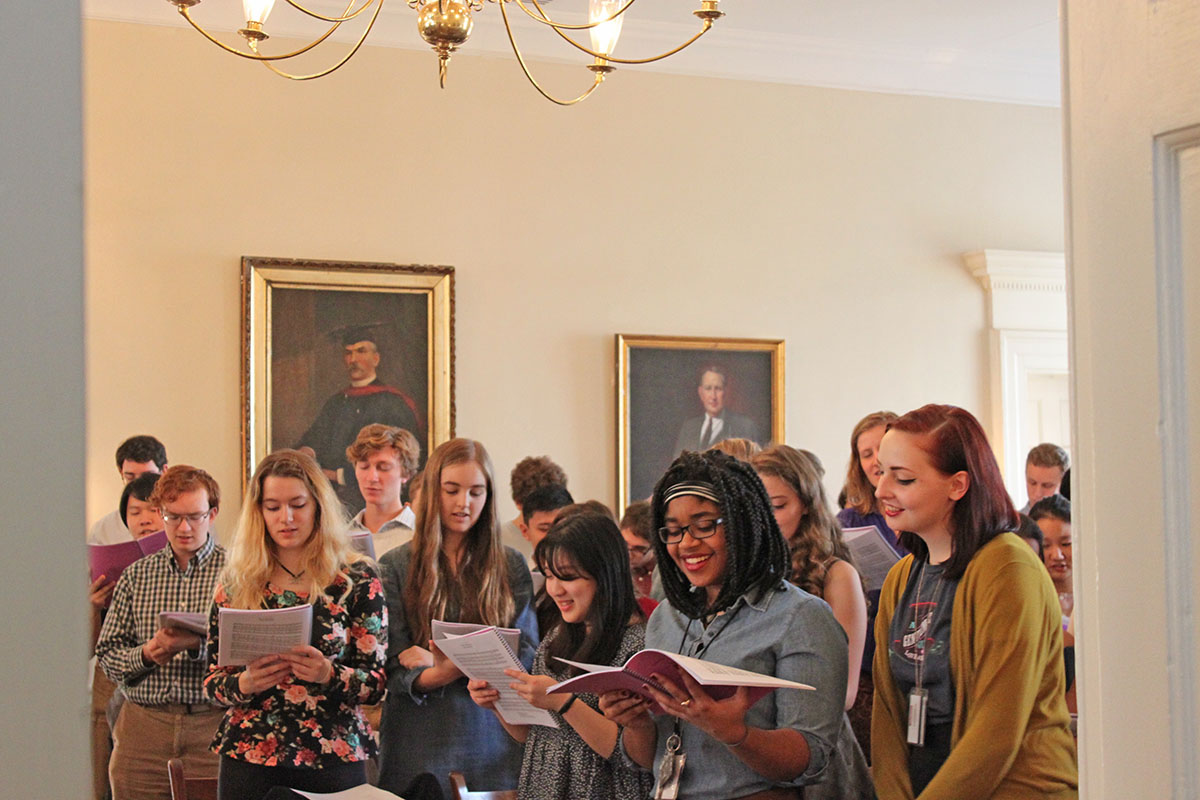 On December 11, the Freshman Chorus performed in front of the college community in the Great Hall. Conducted by faculty member Tom May, the chorus' program is an important milestone in their time at St. John's. May invited the audience to sing along during college favorites such as "Sicut cervus" and "Ode to Joy."
After a rousing rendition of "Sicut cervus," May said, "Thank you. It seems you haven't forgotten."
The Graduate Institute gathered on December 14 to honor its graduating students and to toast the fall semester. Ross Kinney (AGI15) was selected by his peers to give the traditional toast from the students to the tutors.
"Now what is the nature of these questions our tutors ask us to answer?" Kinney said. "The questions that lead to a fruitful discussion are often those that open up a text through the words. But then something happens: the text is opened up through the words, and then we ourselves are laid opened up by way of the text."
"What I mean is: there comes a moment where you are no longer considering the opening question just in terms of the book, but also in terms of your own life, in your own being. We become reflective, thinking upon ourselves and our lives and the world we inhabit."
Kinney said that he hopes to return to Annapolis in May for Commencement.
Perhaps the biggest event was winter Collegium, held on December 15, where students, faculty, and staff come together to hear musical performances from their peers.
"It was good. There were a lot of different acts this year," Marybeth Beydler (A16) said. "New people performed that I had not seen perform before."
The event closed with the assistant dean's party and a waltz party, where student sang carols, danced, and celebrated the close of another semester at St. John's College.
View our photo gallery of the events below.
—Brady Lee (AGI14)