Author to Lecture on Attention as Cultural Problem for Education
October 13, 2016 | By Tim Pratt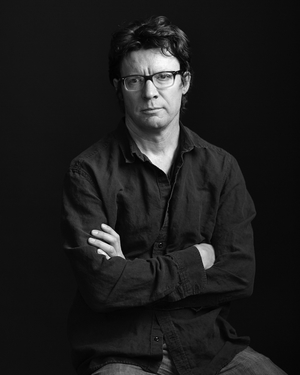 Writer and research fellow Matt Crawford will offer his perspective on deep thinking and trying to stay focused in today's world during a lecture October 14 at St. John's College in Annapolis.
The peculiar challenge of the present, Crawford says, is that we find ourselves in a new stage of capitalism—one that's predicated on the ever-more aggressive appropriation of our attention by mechanized means.
In other words, technology and other stimuli make it difficult to focus on a settled purpose or project.
This makes cultivating the habits and pleasures of deep, slow thinking a difficult matter, Crawford says. And that, he says, presents a problem for education.
"It's demanding, and its pleasures are not immediately accessible," he says.
Crawford will touch on these topics and more during his lecture, called "Attention as a Cultural Problem and the Possibility of Education." It is set to begin at 8 p.m. in Francis Scott Key Auditorium. The event is part of the college's Formal Lecture Series.
Crawford is a senior fellow at the University of Virginia's Institute for Advanced Studies in Culture. He also fabricates parts for custom motorcycles in Richmond, Virginia.
Crawford wrote a book, published in 2009, called "Shop Class as Soulcraft: An Inquiry Into the Value of Work" that was listed on the New York Times Bestseller list.
The New York Times Book Review called it a "beautiful little book about human excellence and the way it is undervalued in contemporary America."
The book was the winner of the Borders Original Voices Award for Nonfiction, and received acclaim from Vanity Fair, Publisher's Weekly, the San Francisco Chronicle and other publications, including Popular Mechanics.
Crawford also wrote "The World Beyond Your Head: On Becoming an Individual in an Age of Distraction," published in 2015.
Crawford attended the University of California at Santa Barbara, where he majored in physics. He later earned a PhD in political philosophy from the University of Chicago, specializing in ancient political thought.
The lecture is free and open to the public. For more information on the lecture series, call 410-626-2539.