Complementing the Program
March 1, 2018 | By Tim Pratt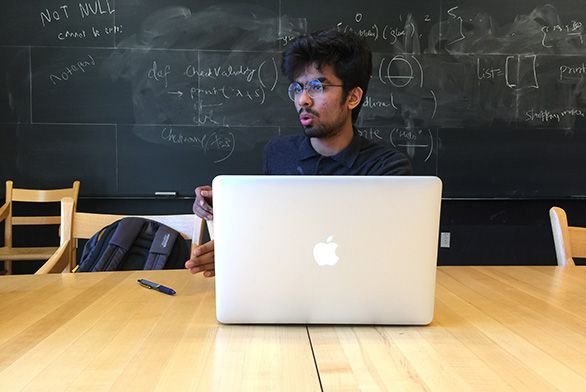 When St. John's College student Avinash Kumar (SF21) and some friends met last fall with the editor of The Moon student newspaper in Santa Fe, the group devised new ways to cut costs and increase revenue.
The experience got Kumar and his classmates thinking: How could they help other clubs and offices on campus?
The answer: A new, student-run consulting organization called The Great Lab, which offers free business advice, hard- and soft-skill development, and other services.
As part of those efforts, the organization over the last two weekends has hosted a computer coding camp on the Santa Fe campus, dubbed "Coding: It's Not Greek!"
The camp, with lessons on data and general purpose programming, is an effort to help students and others gain hard skills that could help them in a variety of professions. It's offered in partnership with the college's Office of Personal and Professional Development.
"There is some real versatility in these coding skills," says Kumar, whose interest in business previously led to internships at Bloomberg and Barclays. "They can be applied anywhere, not just in software engineering."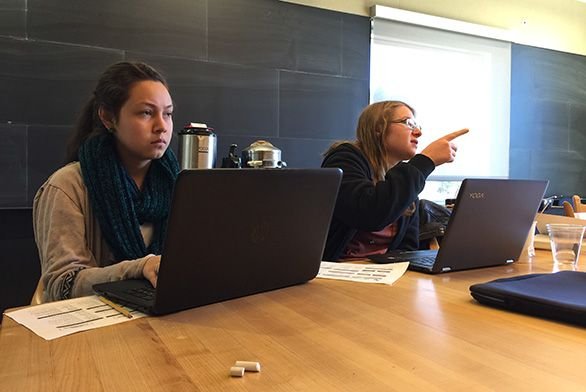 The first day of camp on February 17 drew more than a dozen people, including students, staff and a member of the public. The day was split into a data science section and a web development section.
The second camp session on February 24 followed a similar structure. Both instructors, Aviral Chawla (SF21) and Jake Stief (SF20), have experience in technology and coding.
Among the students in attendance was Clara Rhoades (SF18), whose interest stemmed from her desire to create a blog. Before the camp, she did her research online.
"I had no idea what coding was," she says. "I found out that I really liked it, so I'm super excited."
The third and final camp is set for March 3, with sessions beginning at 10:30 a.m. and 2 p.m. The camps are free and open to the public.
Kumar says reception has been great so far. Many of his classmates have an interest in coding.
"It relates to the idea that liberal arts students want to have an idea about a lot of things, be able to do a lot of things, and be generally well-formed in a lot of different directions, and it seems like coding in our modern world is a part of that," says camp participant Tessel Peterson (SF21).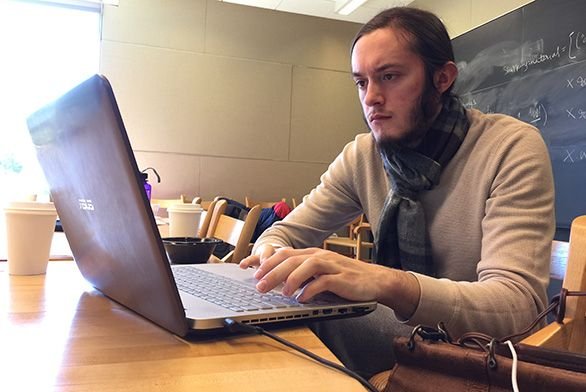 Kumar says the logic in coding is similar to what students encounter in the St. John's curriculum. Technology can complement the Program, he says.
"You're able to make decisions from a lot of data, and Johnnies are really good at going through tons and tons of data," he says. "That's what we do in seminars and that's what we do in tutorials. We are able to dig through the weeds and ask the right questions. That's the really crucial part of data science that can't be taught."
Jake Stief (SF20), lead instructor for the camp, shares a similar sentiment.
"If you're a Johnnie, it's incredibly useful to have coding skills to merge our skills together, because not only are you a good problem solver and a good person in thinking through things, in the modern world, what that means is being able to code it," he says.