St. John's Lived Every Day through Giving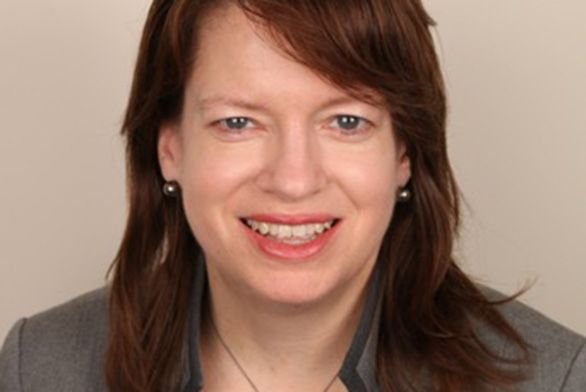 Several years ago, Elizabeth Powers (A89) and her husband Andy Wagner (not a Johnnie) decided they needed to be more thoughtful in how they gave both their money and time to the causes and institutions they loved and wanted to support.
"We tended to give small amounts when our finances permitted and didn't really have a plan or approach to our contributions," explained Powers. "We also felt that we should be giving more, but didn't want to make commitments that we couldn't meet."
Having nonprofit backgrounds—Powers started her career running modern dance companies—they developed some ground rules and priorities that continue to guide their giving habits.
For instance, they agree that giving money should be tied to also giving time and service, that is, they thought they should only give money where they were motivated enough to give time, too.
They also thought they would do best to target only a few organizations. St. John's was at the top of their list, which Powers said she wanted to approach with multi-year commitments to get into the habit of giving at a certain level.
Their first multi-year gift was to the St. John's College Capital Campaign in the mid-2000s. Once they got used to giving at a certain level, it was easy for them to continue at that level and then expand when their income allowed.
Powers and Wagner also manage unexpected money, which they refer to as "mitzvah money," by giving away a large portion.
For Powers, a turning point in her giving to the college was when she was asked to join the Presidents' Council in 2014. Participating in this way gave her some exposure to the business side of the college, and perhaps more importantly, brought her back to campus. She used her trips to engage with students about how to pursue careers in business.
Speaking to current students created, then reinforced, a cycle of giving: engage with students and the administration on career development, then make an extra gift. Go to a Presidents' Council weekend, give a gift.
This cycle led to Powers and her husband deciding to make a five-year pledge to an annual scholarship at St. John's.
As a bonus, while Powers was on the Annapolis campus last fall speaking with students about careers in consulting and business, "mitzvah money" arrived, and she decided to match her five-year gift with a one-time donation, turning the annual scholarship into an endowed scholarship.
"It's so important that, as alumni, we don't view St. John's as part of our past," Powers said, "but really stay in touch and live it out every day—and for me, giving, both time and money, is a part of that."
Elizabeth Powers is currently a Senior Principal at IQVIA. She lives in Brooklyn with her family where she is a member of Brooklyn Monthly Meeting of the Religious Society of Friends and is pursuing a black belt in Hapkido.