Devendra Contractor (SF79) Talks Santa Fe, Art, and Architecture
December 19, 2018 | By Kimberly Uslin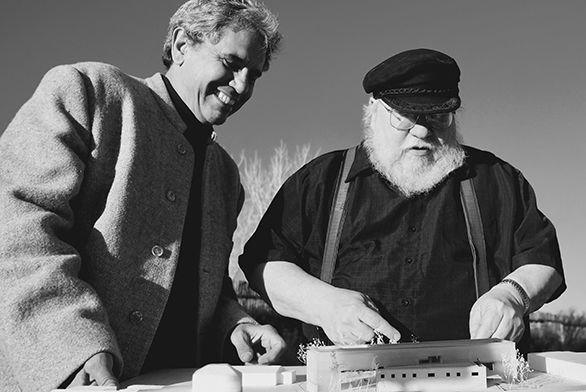 "I always tell people that St. John's is the best education for architects," says Devendra Contractor (SF79).
Devendra's independent architecture firm, DNCA, was recently selected as the designer of the New Mexico Museum of Art's new Vladem Contemporary, an annex dedicated to contemporary art and art education. The space, located in Santa Fe's Railyard arts district, is set to open in 2020.
When Devendra and his team first submitted their proposal for the project, they had no idea that it would become Johnnie-adjacent. Robert Vladem, the donor after whom the new building is named, had a daughter who studied at St. John's for two years before attending the Rhode Island School of Design.
Devendra only discovered the connection after his firm beat out several well-known national firms to land the project. Once Vladem had seen the design, he agreed to fund the Contemporary, unaware of Devendra's own St. John's ties. When the connection arose, though a surprise, it made sense to Devendra.
"History and sense of place are important in a city like Santa Fe," says Devendra. "Santa Fe is a community for art. On many levels, that's what distinguishes this project. For us to be working on it, to give back to my community, is a tremendous honor."
Devendra grew up in India, but his mother was raised in Taos. After graduating from St. John's, he says he kept finding his way back to the Land of Enchantment.
"I try to leave, but I keep coming back," he laughs.
Nearly all of DNCA's projects, including the Tamarind Institute at the University of New Mexico and the Railyard Galleries, are based in or around Santa Fe and Albuquerque. Devendra himself studied architecture at the University of New Mexico, where he still teaches classes. (He was prompted to go there by one of his tutors, Ralph Swentzell, who reportedly told Devendra he'd "never talk to [him] again" if he didn't go to architecture school.)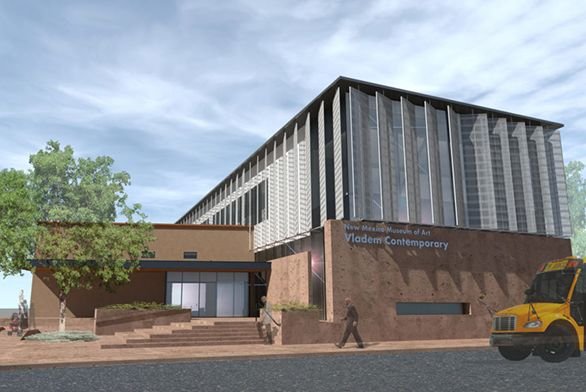 Living in an artistic community is helpful in his line of work, but Devendra credits St. John's with much of his success in the architectural field.
"A lot of architecture education is art-centric, and certainly one needs good artistic sensibilities, but what distinguishes the education that Johnnies get is the balancing all of that with science, history, mathematics, philosophy—all aspects of the liberal arts," he says. "When I started architecture school, I was expecting that the mathematics associated with engineering would be quite complex based on the mathematics we studied at St. John's—going from Euclidian mathematics to non-Euclidian mathematics to calculus, lots of theoretical mathematics, and quantum mechanics—but the math was very easy. It was very easy to build off of what I already studied at St. John's."
"I firmly believe every architect should have a liberal arts undergraduate degree," he adds, noting that there are now many master's programs that don't require an undergraduate degree in architecture. "Architecture impacts human lives. It needs to respond to human life, human culture, how we see the world. The liberal arts provide you a context with which to do it, a historical context. It also provides you with tools to investigate and question and form new theories. That's what the design process is."
The St. John's education, he says, has had unending influence on his work.
"Once you've gone to school there, you don't ever stop being a student of what you've studied."