Unconventional Path to Medical School
October 5, 2016 | By Tim Pratt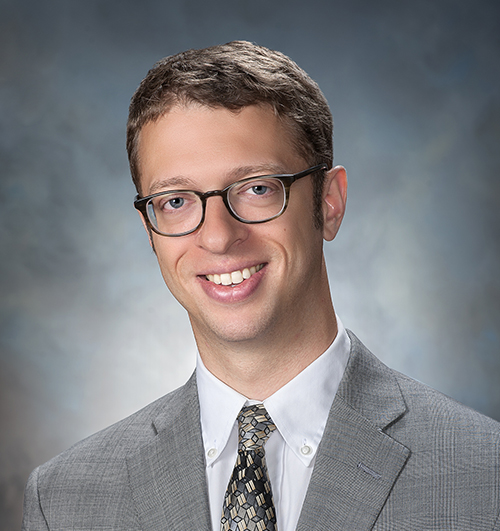 Richard Babicz has done a little bit of everything since he graduated from the St. John's College Santa Fe campus in 2009.
The Woodbridge, Virginia, native spent time farming in France; he worked odd jobs in Portland, Maine; he even explored becoming a musician.
These days, Babicz, 29, is in his fourth year of medical school at the University of Virginia. He's applying for residencies all over the country and hopes to one day become a doctor.
The journey from childhood to St. John's, and then on to medical school, was an interesting one.
Growing up, Babicz's grandfather was an intellectual. Babicz also enjoyed reading, especially "the classics," he says.
One day, Babicz received a postcard from St. John's in the mail.
"I saw it and got really excited about it," he says.
Babicz applied to the college and was accepted into the St. John's Santa Fe campus. He packed up his things and headed west.
During his time in New Mexico, Babicz and his classmates immersed themselves in the great books. Even when not in class, he and his classmates talked about the readings.
"It was great; it was magical; it was very hard," he says. "There was a lot of work, and the friendships you form are extremely intense."
After graduating, Babicz and some of his former classmates went to France to work on organic farms. They saw it as a cheap way to travel and learn French.
After 2 ½ months, during which they worked in exchange for room and board, Babicz returned to the United States.
Babicz and his friends moved to Portland, Maine, where he worked odd jobs, from brief stints at a restaurant and convenience store to about six months with the U.S. Census Bureau. He started out answering phones, then became a crew leader, managing workers as they went door-to-door for the 2010 Census.
Babicz describes himself as "very idealistic" at the time, and decided that he wanted to turn his love for the guitar into a career. However, after a month, those plans changed. He decided to re-examine an idea he had been toying with since he was 17: medical school.
At St. John's, Babicz was a lab assistant. He also completed an Ariel internship, funded by St. John's alumnus Steve Forman (A70), to conduct cancer research at City of Hope Hospital in California.
So the idea of a career in the medical field had been with him for years.
In late 2010, Babicz applied for a pre-med program at Virginia Commonwealth University in Richmond. He was accepted and started at VCU in January 2011, eventually landing a job in a research lab there.
After completing the program, Babicz traveled for a bit before starting medical school at the University of Virginia in the fall of 2013. He has been there ever since.
Babicz plans to finish medical school in May 2017. In the meantime, he is applying for residencies in internal medicine. He is interested in specializing in pulmonary or critical care.
It has been more than seven years since Babicz graduated from St. John's, and he still keeps in touch with many of his former classmates. He still finds time to pick up the guitar and looks back fondly on his time at the college.
"It's a great school to go to if you're really passionate about reading the classics and thinking about them," he says.