July 31, 2017 | By Tim Pratt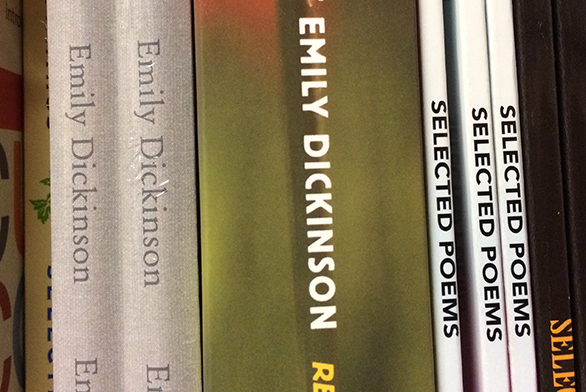 Before this summer, Mary Bernstein says she never gave "proper attention" to the work of Emily Dickinson.
It's the story of Dickinson's life.
The prolific 19th-century poet only published a fraction of her poems before she died. In the years after her death, however, her work grew in popularity, making her one of the most well-known American poets of her time.
This summer, Bernstein finally gave Dickinson her due during the All-College Seminar at St. John's College in Santa Fe.
"I couldn't have found a better introduction to Emily Dickinson than to go to this seminar," says Bernstein, whose son Kahlieh attends St. John's and encouraged her to enroll in the Graduate Institute's summer program. "It was very powerful for me."
St. John's hosted All-College seminars on both campuses this summer, bringing together current and former students, tutors, even Summer Academy participants. The event was held July 19 in Annapolis and June 28 in Santa Fe.
The seminar in which Bernstein participated was the first summer All-College seminar in Santa Fe in recent memory, says David McDonald, associate dean of graduate programs. It was "inspired" by summer All-College seminars already being held in Annapolis, McDonald says.
The seminar included reading and discussing four poems by Dickinson. Participants filled up a classroom, McDonald says, and included GI students and alumni, undergraduate students and faculty members, among others.
For Bernstein, enrolled in the politics and society segment this summer, the seminar inspired her to read more of Dickinson's work.
"It was so rich in what each person brought to the conversation," Bernstein says. "Instead of a bunch of newbies struggling with the whole dynamic of 'When do you speak? How much do you say?' It was 'We're reading this poem and trying to figure out what Dickinson was trying to convey.'"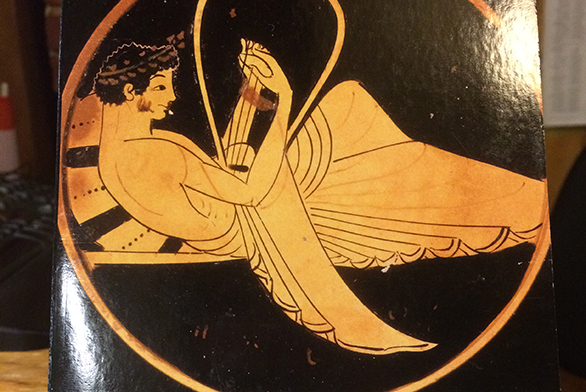 In Annapolis, more than 75 people participated in the event organized by the Graduate Student Council, with five seminars running concurrently, says Emily Langston, associate dean for graduate programs in Annapolis. Participants ranged from 15-year-old Summer Academy students to current undergrads who are around for the summer, Langston says. Other participants included summer GI students, tutors, and local GI alumni.
The group read the end of Plato's Phaedrus—the section on writing­—and retired to the Hartle Room in the Barr-Buchanan Center afterward for refreshments. The conversation continued into the evening.
"The Graduate Student Council was happy to be able to provide an opportunity for various groups that share the campus in the summer to come together," Langston says. "It was a lot of work, but it was rewarding to see the conversations spill out of the classrooms and continue in the hallways and to realize how deeply we can engage with serious questions together across the differences in age and experience."
The popularity of the All-College seminars bodes well for the future of the event, says McDonald in Santa Fe.
"Those who participated found the discussion very rewarding," he says. "We're planning to do it again next summer on a larger scale."