GI Alum Shares Life Story with the World
October 18, 2018 | By Kimberly Uslin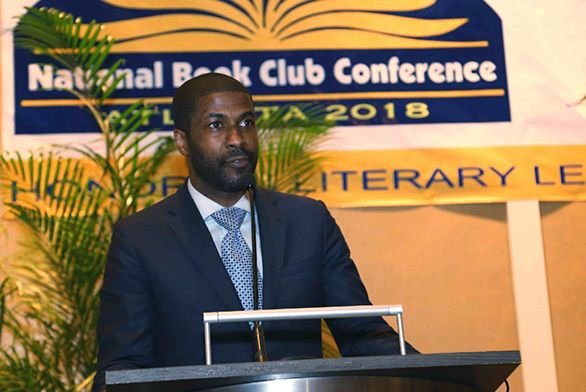 When St. John's last caught up with Simba Sana (AGI13), he had just published his memoir, Never Stop. In the year since the book's publication, Sana has certainly lived up to the title.
"I'm traveling all across the country," he says, "speaking in schools and speaking to inmates … and doing the traditional bookstores. It's always nice to meet people."
Unlike many published authors, however, Sana is not presently interested in writing another book.
"I would have to live another lifetime in order to do that," he says. "This memoir is from before I was born, up until the present day. I'm not really big on prescription books. I love stories, and the story that I was able to offer was my own. I was able to be brutally honest, and I want to use those stories to engage in discourse with other people."
Never Stop chronicles Sana's life, from his early years growing up in inner-city DC with a mother who had mental illness to the rise and eventual fall of his black-owned indie bookstore chain, Karibu Books. Throughout, he explores his education, relationships, paradigm shifts, and struggles with identity. Though the book is a memoir, however, Sana considers it something of a philosophical treatise as well.
"I think it's my purpose. That was what had compelled me to write this book. I made this discovery about love, and even though love is something that really cannot be described, I wanted to direct people to see some of the fallacies that we as human beings have embraced or adopted that oftentimes lead to confusion," he says. "Towards the end, Never Stop takes on more of a philosophical tone. That's really a big part of the book and largely what I would like to convey: that love is real, love does exist, but it only comes through one's willingness to engage in self-discovery and self-inquiry."
While his personal philosophy was more informed by life lessons than the many philosophers he encountered in the Graduate Institute program, however, Sana says St. John's opened his mind in other ways.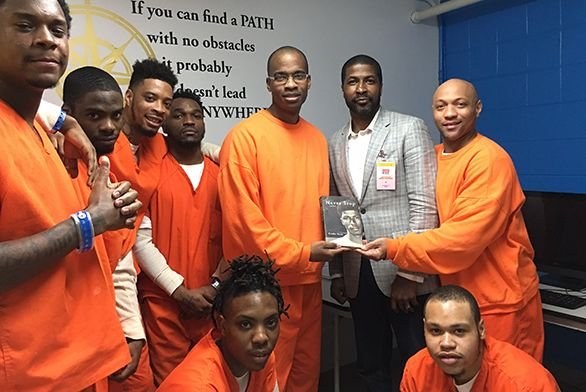 "I was really impressed with Miguel de Cervantes and his phenomenal book Don Quixote. Another one I really learned something from—and it's interesting because he's not one of my favorite philosophers—is Aristotle. He talked about time, and that the present moment is not of time, which is something humans struggle with on a daily basis. All of our problems are rooted in the fact that we generally aren't in the present and thinking often takes us out of the present and into the past, leading to all our conflict and turmoil."
"I don't think I would have finished the book if it weren't for St. John's," he adds. "It is bar-none the best place that I've been to [for] formal education, for training in reading and writing and conversation."
Going forward, Sana's goal is to get his message to as many people as he can.
"What I would like to do is give to young people what I did not receive when I was their age," he says. "I can take the lessons I learned in my thirties and forties and impart that to people who may be half my age in a way that can help society and advance humanity, to point people in the direction of love. Everyone wants to love on a certain level, whether it's romantic love or the love of a relative or the love between parent and child. I just hope people will take the time to read this story—it's exciting, but it's also positive. It gives you something you can hang your hat on."