Graduate Institute Alumni Release Documentary Feature on Tutor Eva Brann
October 9, 2018 | By Kimberly Uslin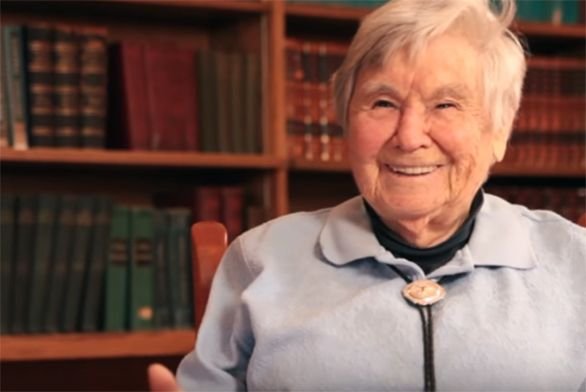 "Higher gossip is the kind of conversation that is at once titillating and illuminating," says tutor Eva Brann (H89) in a new documentary feature of the same name.
Created by Graduate Institute alumni Max Anthony (AGI18) and Jeremy Sheeler (AGI18), "Higher Gossip" is the first episode in a documentary series on some of the tutors that have defined the St. John's education since the implementation of the Program. The episode was released to the public October 2 from Sheeler's company, Awarehouse Productions, several days after a Homecoming Weekend screening on St. John's Annapolis campus.
"We wanted to sit down with some of the older tutors to capture a moment in St. John's history," says Sheeler. "The title 'Higher Gossip' comes from something that [longtime St. John's tutor and former dean] Jacob Klein used to say. When Ms. Brann would go over [to his house], they would just talk about this or that going on on campus, and then it just seamlessly flowed from this gossipy chatter to the highest questions in philosophy."
To make Brann's episode, Sheeler and Anthony interviewed her for two and a half hours. Cutting it down to 40 minutes was difficult—"It was all good!" Sheeler says—but the pair plan to include the full interview as an MP3 in the library archives.
"Ms. Brann is just kind of an icon here on campus, and a superstar," he says. "She's just incredible. She's 89 years old, she's still teaching, she's working on another book—and she has an amazing story. She escaped Nazi Germany to come over here, and then just the story about her finding philosophy was very interesting—this circuitous route that I think encompasses what St. John's really is."
Over the course of the interview, Anthony and Sheeler were surprised to find that Brann had been friends with the subject of the book that had inspired "Higher Gossip" from the outset: Seth Benardete, of Ronna Burger's Encounters and Reflections: Conversations with Seth Benardete, who served briefly as a tutor at St. John's.
"She actually ended up here because of him, which we didn't know beforehand," Sheeler says. "It's a very funny tale that she tells in the documentary."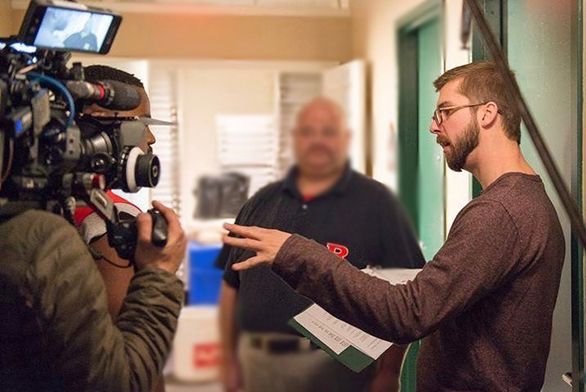 "That era is really when St. John's became what we are today," he adds. "Barr and Buchanan, they had an interesting idea and they laid a good foundation, but Ms. Brann recounts [that] it was a lot different back then. The Jacob Klein era is when it sort of radicalized and became this seminar-based unhierarchical conversational pedagogy. That was a really important part of our history, and I found it imperative to document that while we still have firsthand accounts."
The next tutor to appear in the series will be Elliot Zuckerman, whom Sheeler and Anthony have already interviewed. The pair hopes to release a new episode in the series every two months or so, but establishing subjects has proven a bit difficult.
"They readily tell these stories in seminar, but to have it immortalized forever? They get a little squeamish about that," says Sheeler.
He's optimistic, however, that seeing "Higher Gossip" will inspire others to participate. In the meantime, he's happy to share Brann's story with the world.
"We had a little showing after [Graduate Institute] graduation over the summer, and the feedback was wonderful. Students were saying that this was a great capstone to their time here, and [Annapolis campus president] Mr. [Pano] Kanelos said something along the lines of 'I now understand what St. John's is on a deeper level after watching,'" Sheeler recalls. "You can't have a higher compliment than that."