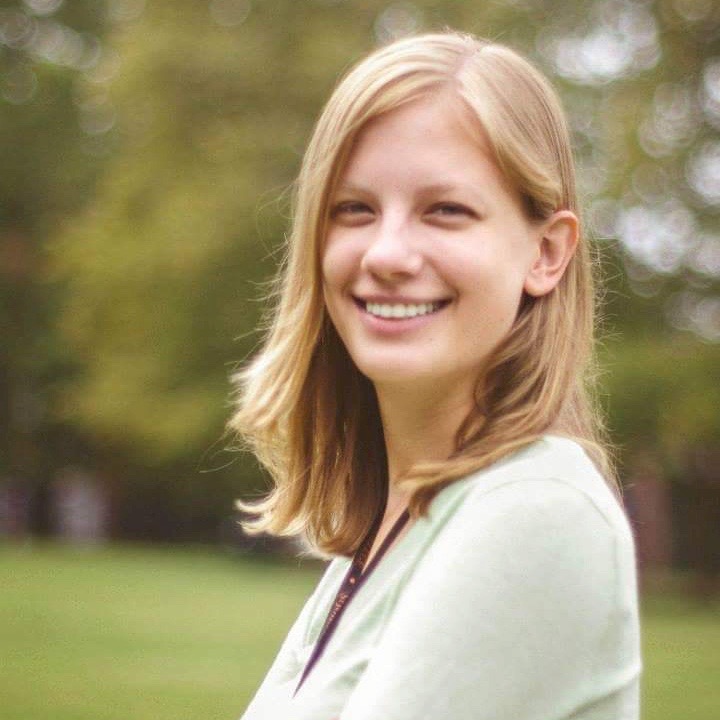 Alexandra Goetz (A12) works for the US government and is a St. John's College alumna making a difference.
St. John's College: How have you helped the Career Services Office at St. John's?
Alexandra Goetz: I've participated in various networking breakfasts and events and spoke to parents about life after St. John's at Accepted Students' Day. More recently, I met with a small group of students interested in a scholarship/internship package I was awarded while at the college.
SJC: What is your favorite part about interacting with St. John's students?
AG: I always find it remarkably easy to talk to fellow Johnnies, no matter their age or background. Similar to the experience of eating lunch with juniors as a freshman and being quizzed by them on what your impressions are so far of Euclid and Plato, I find that regardless of where the student is in his or her St. John's experience, there are always a wide range of engaging topics we're both interested in.
SJC: What has the St. John's College alumni community meant to your own career?
AG: I feel the same connection when I meet other St. John's alumni through work; even if they graduated decades before me, we know we have had a number of common experiences. Interacting with alumni has kept me connected to the St. John's community, which I care deeply about.
SJC: How has your education at St. John's equipped you for your own career?
AG: Working in the national security field requires great mental flexibility: both the ability to challenge assumptions and to quickly incorporate new information. My ability to teach myself and my goal of lifelong learning, both of which I attribute to my time at St. John's, have been incredibly valuable in this respect.
SJC: What would you say to an alumnus who is on the fence about getting involved?
AG: Being involved is hugely rewarding not only because you know you're helping a vibrant and unique community, but also because the involvement itself is enjoyable. Without the alumni community, the six months between croquet and homecoming would simply be too long!
This interview was edited for length and clarity.
—Brady Lee (AGI14)