February 3, 2017 | By Tim Pratt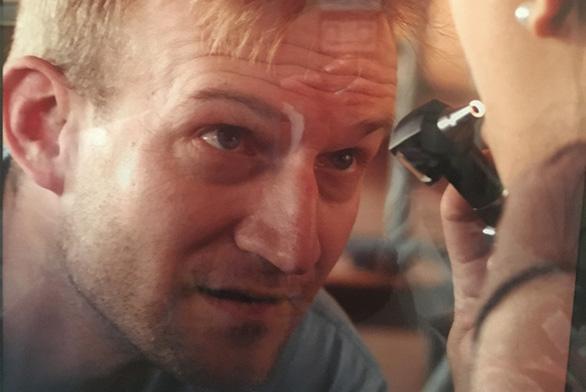 There have been times in Matt Carter's life when the St. John's College graduate has had to look deep within himself for strength, motivation, courage.
Like when he competes in ultra-marathons and needs every bit of energy to finish the 50- and 100-mile courses. Or when he worked with the sick and injured in Iraq.
Carter says the ability to push himself is a skill he picked up at St. John's—whether it was tutors challenging him to turn in better essays or the encouragement of his rowing coach, alumnus and college gift officer Leo Pickens.
"I really think about that when I just want to quit," says Carter, now a pediatrician in Auburn, Alabama. "I really think about the lessons from everyone that saw me through at St. John's. They really expect you to keep doing your best all the time."
Carter arrived at St. John's in the early 1990s. He graduated in 1996, but not before he took a year off to hike the Appalachian Trail.
Carter stayed on at St. John's for a year after graduating, working as a senior resident and helping coach the rowing team. Then it was off to medical school at Wake Forest University. Early on in his time there, a friend asked him if he wanted to go on a mission trip to Haiti. Carter accepted and headed to the island nation in the Caribbean.
Prior to the trip, Carter thought he wanted to be a surgeon. When he arrived in Haiti, he says he was "drawn" to the children and realized pediatrics was the career path he wanted to take. He returned to medical school, began taking pediatrics electives and "loved it," he says.
In the meantime, he applied for and was granted an Army scholarship. The Army would pay for his last three years of medical school, on the condition that he serve an equal amount of time.
Following his graduation from medical school, Carter worked in a pediatric residency program at Walter Reed National Military Medical Center outside of Washington, DC. He completed his residency shortly after the 9/11 terrorist attacks.
"Like for many other people, a lot of things changed," he says.
Carter went off to Fort Benning, Georgia. His wife, whom he met in medical school—she was completing a residency at Duke University—got a job in Auburn, about 45 minutes away.
Eventually, Carter went to war-torn Iraq as a battalion surgeon. He spent much of his time taking care of sick soldiers and local kids, but he also cared for enemy combatants and injured Iraqi soldiers.
"During that time I was in touch with Leo (Pickens) a good bit," he says. "He can be a very calming influence. It was a great year to have that, and he really helped me through a lot of the time."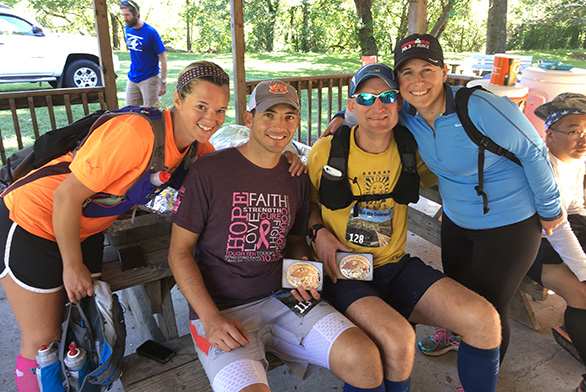 When Carter returned to the United States, he and his wife settled in Auburn. They now have three boys, ages 13, 8 and 6, and both work as pediatricians at the same practice. His love for pediatrics hasn't diminished.
"I can be a complete goofball and the kids love it," he says. "I can make silly jokes and they think it's a lot of fun. I get to watch them grow up."
Carter got into endurance sports several years ago, and has completed a number of marathons and ultra-marathons. He still thinks back fondly on his time at St. John's and how it has influenced him later in life.
"I think at St. John's a lot of times what the tutors see isn't necessarily who you are; it's what you could be," he says. "That's what my tutors saw. You can be so much better and do so much more than what you're doing now. You really can do a lot more than you think you can."​