October 24, 2017 | By Tim Pratt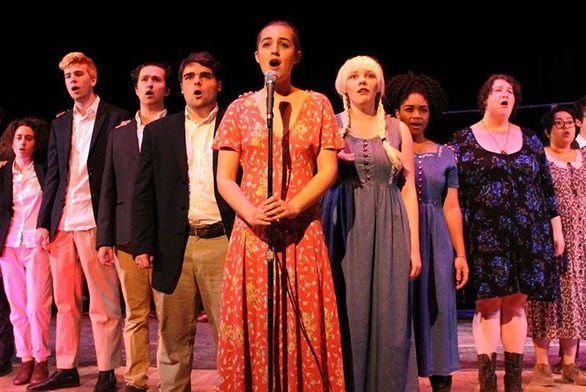 At St. John's College in Annapolis, a drama plays out in Francis Scott Key Auditorium.
A heartfelt exchange here, an apology there.
Meanwhile, senior Sarah Moreno stands nearby and directs, a script in her hand, her eyes on the stage.
The King William Players, a student-run theater group, is rehearsing for an upcoming play.
Theater plays a big part in the lives of many St. John's students in Annapolis and Santa Fe. The theater groups—King William Players in Annapolis and Chrysostomos in Santa Fe—provide an outlet for students to pursue their theatrical interests, from writing and directing to acting and set design.
The experience has helped many Johnnies over the years lay the foundations for professional theater careers.
"At the time, I don't think I realized how valuable an opportunity it was," says Sarah Stites (A10), a former King William Players archon who now writes, directs and choreographs productions in New York City. "You have an opportunity to do everything."
Campus Life
The theater groups typically put on a handful of productions each year. This fall, Chrysostomos will present Shakespeare's A Midsummer Night's Dream; in the spring, the group will perform No Exit by Jean-Paul Sartre.
In Annapolis, Moreno and some of the King William Players will present John by Annie Baker this fall; another group of King William Players is presenting No Exit.
Some of the productions, like Spring Awakening presented last spring in Annapolis, involve dozens of students; other productions require a fraction of that.
As Moreno directs the rehearsal for John, she discusses pacing, delivery, emotion, facial expressions and other aspects of the performance. Some of the student actors have years of experience; others are novices.
"This is a good program not only for people interested in pursuing theater, but also for people who just want to try something new," says Sarah Irving (A19), archon of the King William Players. "For people who haven't done it before, it's really accessible. It really is for everyone."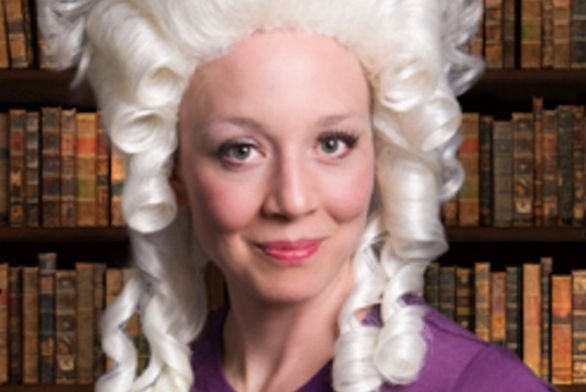 An advantage of taking part in theater at St. John's is the opportunity to get on stage freshman year. Many freshmen end up acting, not just working behind the scenes. Irving was the lead in a play her freshman year.
"You can get a lot more serious experience ... when you're younger," Irving says.
AJ Sparks (SF19) didn't have any theater experience before arriving at St. John's. Now, Sparks serves as archon of Chrysostomos and is directing A Midsummer Night's Dream. Sparks revived the group this fall after a two-year hiatus.
"So far I really enjoy working behind the scenes and watching the play get put together, especially because it seems to be working out," Sparks says. "I really hope to jumpstart the theater group so it stays around."
Irving is taking steps to help the King William Players thrive, too. The group recently completed a workshop with a professional director in Annapolis, and Irving hopes to arrange additional events in the future.
The King William Players typically perform at least one play a year that's part of the Program. Irving believes that helps students on stage and in the classroom.
Sara Barker (A98) says her time at St. John's taught her how to think deeply about the plays on which she works. She learned to ask questions and explore the motivations behind the characters she and others portray. She recently played the title character in Emilie: La Marquise Du Châtelet Defends Her Life Tonight at WSC Avant Bard in Arlington, Virginia.
"When I'm talking to young people who want to pursue theater and are looking at (schools), I encourage them to think more broadly and get a good education," Barker says. "As an actor, it helps to have a broad liberal arts education. You understand what it means to be a human being, to understand this broad swath of humanity. I think it's great tool to start off in any of the arts, especially acting."
Careers in the Spotlight
Barker and Stites are just two of a number of Johnnies who have continued working in theater after graduating from St. John's. Barker recalls acting in plays like Shakespeare's The Winters Tale and Measure for Measure during her early years at St. John's. After one of the productions, tutor emeritus Jon Tuck encouraged Barker to continue pursuing theater, a memory she recalls fondly.
"That was very exciting for a young kid interested in theater," she says.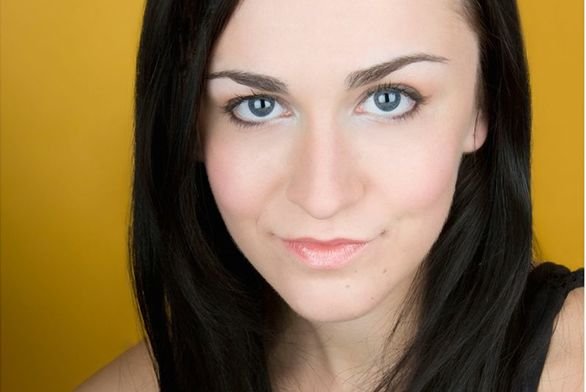 Barker took that advice and has continued acting and honing her craft in the years since she graduated. She spent a few years acting in New York, then moved to Washington, D.C., where she now performs with four theater groups.
"It's very nurturing in a spiritual way," she says. "The same way St. John's gives you a perspective on what it is to be a human being, theater also does that. In acting, you get to examine someone else's life. You have this opportunity step into that role and give it life. It's this connection you form living in someone else's shoes."
Stites recalls leading in Shakespeare's The Twelfth Night at St. John's, as well as acting, directing and choreographing other productions. She now works in experimental theater in New York, directing and working on play development; writing, often using original source material and scripted source material; and choreographing.
"The reality of being a young theater artist is producing a lot of work," she says. "The fact that I was doing that as an 18-year-old was really helpful."
April Cleveland (SF15) was already directing and acting when she enrolled at St. John's.
"I knew that I had experience and was able to do those things, but I wanted to be an effective director in a different way, which is why I went to St. John's," Cleveland says.
St. John's allowed her to study philosophy and literature and math and science, subjects that would help her understand the text of plays, and discuss those topics with classmates and tutors.
"I had this feeling that to be a good director you have to be an excellent reader and excellent thinker," she says.
Cleveland performed in the musical Man of La Mancha during her freshman year at St. John's, where she played Aldonza. She also directed a couple of skits and sang at a cabaret in Santa Fe. She is working on a master of fine arts (MFA) in directing in The Theatre School at DePaul University. She directed her first play with the theater school last year and is on her second now, Seven Homeless Mammoths Wander New England, a main-stage production that opened October 18. She wants to make a career out of directing.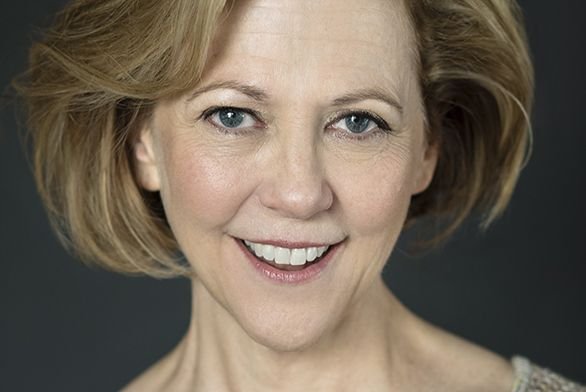 "If I hadn't gone (to St. John's), there would be something missing because I'd be wondering about these texts and wouldn't have the tools to ask the right questions," she says.
Kim Schraf (A79) recently completed a role as Linda Loman in Death of a Salesman at Ford's Theatre in Washington, D.C. It was one of about 150 plays she has acted in since she graduated from St. John's. She did two stage productions a year as a Johnnie, including plays by Chekhov, Shakespeare and other famous writers.
"That was a really wonderful piece of my St. John's life," Schraf says. "I marvel a little at how I was able to stay as immersed as I was in theater productions and in my reading. I learned if you love it, you just do it."