A Love for Each Other—and for the College
September 11, 2017 | By Anne Kniggendorf (SF97)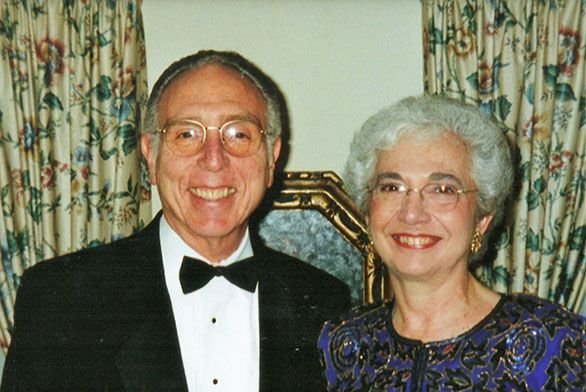 Carol and Bill Tilles (A59) fell in love at St. John's College and married while they were still students. They also had the pleasure of graduating together.
In the 1950s, Bill found the college while he was in law school at the University of Baltimore. "St. John's was a discovery for me," he says.
Part of his law training involved visiting the Annapolis courthouse to perform title searches. On those days, his friend Joseph Cohen, now St. John's tutor emeritus, was a senior and the two would meet for lunch.
Cohen introduced Bill to then-dean Jacob Klein. It wasn't long after that Bill left law school and started over as a freshman at St. John's.
Carol says her relationship with St. John's was more straightforward; her big brother was a Johnnie. He graduated in 1955 as part of the first class that included women. She soon followed.
Nearly 60 years later, the couple has two St. John's traditions that border on routine: They have attended every homecoming since graduation and, for 49 years — 31 of which have been consecutive—they have given the college a gift.
In the early days, Carol recalls that their gift was often a check for $25. During Bill's 30 years at IBM, the amount increased and IBM agreed to match it 100 percent. They don't know what all their years of giving have added up to, but Bill says the amount doesn't matter—what matters is that they are consistently counted among the alumni who have valued their St. John's education enough to give something.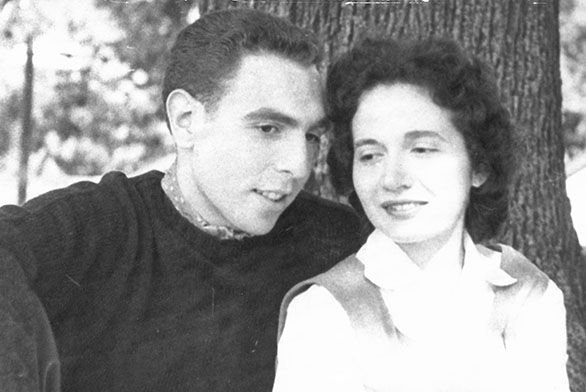 With the exception of a little time in Florida, Bill and Carol have stayed near Annapolis. They've long enjoyed alumni seminars and spending time with any of their 20-member class in between homecoming events.
The seminars "keep the brain cells functioning in a Johnnie way," Carol says. And their classmates are like family after nearly 60 years.
The two have been active in college governance as well. Bill served as president of the Alumni Association before it had any sort of national reach, and Carol did a stint as the treasurer. Bill also served on the Board of Visitors and Governors for 12 years, starting in the mid-1990s, and in 1997 he was an Award of Merit recipient.
"I've always given credit to the college for almost everything I've done since then because of the openness; it enabled me to face the world," Bill says. "It was always a feeling of being open to new ideas, and different points of view, and always feeling ready to explore what came my way."
The two recently moved to a retirement community, and have brought their enthusiasm for learning and involvement with them. Bill started a poetry discussion group and is the co-facilitator of a course called the Great Decisions program, developed by the Foreign Policy Association, which discusses international issues.
Carol is active with her community's Unitarian Universalists fellowship as well as its chapter of the League of Women Voters. She's also worked to provide academic and social support to the children of a local refugee family from the Congo.
No matter where their interests take them, Carol says, "My allegiance is completely to the college. I absolutely want to support the Program and see it continue to thrive."